No matter how experienced you are in travelling, how safe you think your stuff are, there's always the randomness and external uncertainty that can change that. Fast-forward to the final week of my one month stay in Da Nang, Vietnam, I was harshly reminded of that: My phone was stolen and it wasn't coming back. First and foremost, as I shed light on the incident, I am safe. Nothing of harm came to me during the incident. (So you can breathe *hoo).
The expensive mistake I was made to pay after years of travelling, including 9 months on the road in Hong Kong, Japan, Korea and recently Thailand prior to Vietnam. It was that crossover from being vigilant and cautious, to being super-relaxed, which led to my phone getting stolen. Yep. Still crazy to think, as it's the first time it has ever happened in my life. I'm generally always attentive and protective when it comes to my electronics, simply because I know I carry a lot of high-valued equipment, what with being a multi-creator and all.
But, I thought even for someone like me, it's important to share a travel fiasco that happens unspoken and unseen on a daily basis in any country, serving as a reminder to help fellow travellers stay safe. This is my story – not at all melodramatic or exaggerated in any way – but a subtle, day-to-day happening, as I reflect on my attitude and mindset pre and post the moment.
My Khe Beach and Da Nang City
Da Nang is a wonderful city. A place not necessarily for touristy sites, but a place with a simple, diverse everyday lifestyle I've come to appreciate. It's a city of two sides – one, like a typical Vietnam city, the other a relaxed, slowed-down pace that breaks away from convention. The blend of surrounding mountains, a delightful beach, stretching the whole coastline and an animated ocean that is very salty, but very refreshing too.
It's the ability to relax and feel at home, that you take things for granted while travelling, as I lived as a local over the month I stayed in Da Nang. When you become too relaxed however, you lose sight of simple travel basics 101. I wouldn't say I did, as I still felt responsible during that time, but it shows a few seconds is all it takes for something unfortunate to occur.
I've visited My Khe Beach many times during the day and night. 3pm was always the sweet spot between a peaceful, relaxed beach with little to no visitors. Between 4-6pm is peak time, locals and visitors dipping in the ocean as temperatures generally simmered down from 38-40 degrees celsius heat and humidity. The first time I went on my own, I was cautioned to look after my things from acquaintances, so I decided to leave them back in my room. No valuables, no phone, no wallet. Just my towel, slippers and a drawstring bag to contain them all. Everything went swimmingly.
I placed my essentials towards the front of the beach so I could see them in plain sight and periodically check my things as I sipped bottled fresh water too. Numerous times on my own, I became confident about leaving my things. I did the same with my friend one afternoon with no problems and even later in the evening, playing football on the beach with locals. I became comfortable with the idea my things were fine as I brought my Samsung Galaxy S8+ phone, sliding it into my bag discreetly. All my items including my Ekster Senate Wallet were there as expected as I walked away like normal back to my room.
Petty and Preventable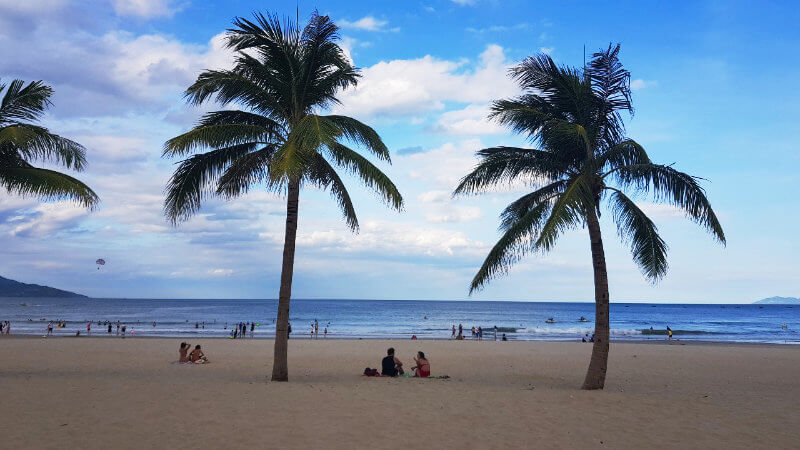 A chance one too many, it was one evening as I wanted to catch a quick swim session after a busy day and seeing sunset on the rooftop. I placed my things together with my Sony NW-WS623 bluetooth MP3 earphones (yes dedicated mp3 players are still a thing), as people were leaving under the dying light. A fair few sitting on the beach and several still playing in the ocean. All I thought about was getting a good swim session as I took strides in the ocean before leaping forwards. Enjoying the refreshing cool water and floating upwards to a clear evening sky, I stood up and glanced to make sure my stuff were still there. And they were. Later on, I walked up to check and even picked up my stuff, closer to the beachfront where I was swimming. As far as I knew they were still there, the weight resisting against my lift.
The lights now out and the street lights illuminating this section of the beach, just a handful still swimming in My Khe beach. Satisfied with my swim, I walked back in my wet shorts and went to grab my towel. That's when I noticed the bag was no longer resisting my lift, but too light with little drag. My towel? still there. My MP3 earphones? still there. My wallet? Still there. My phone? Not there. I started to get frantic and recall in my mind if I might have swam with it or not. A false alternative as I was sure I placed it inside together with my wallet when emptying out my pockets. A tap on the side as I walked into the ocean reaffirmed that. That's when I knew, the unthinkable had happened and my phone had been stolen.
Split Emotions
I spent the next 20 minutes looking in case it fell out as I moved location, another Vietnamese couple I had approached, but sadly we couldn't communicate. They helped look around and asked if I wanted to call my phone which I declined. Looking back, I should have to see if my phone was alive, but I mistook the gestures as if asking if I wanted to call my friends to leave the beach. The only what-if I should have done as something may have happened if they would pick up. I'll never know.
I constantly shook my head, denying what had just happened to me, thinking I must have done something: drop-it, take it to the ocean. Dejected and natural light completely absent now, I slowly made my way back to my hostel. All these situations played in my mind, but one thing was clear: I accepted my responsibility of being careless with my belongings.
Sure, petty theft is not a nice thing in any context, especially when it happens to you. But I accepted and blamed myself in creating a situation that presented the opportunity to do so. There was no need for me to bring my phone to the beach as I had my MP3 earphones. I became too relaxed with the idea my stuff was safe on the beach in the dying light. Next, it was the latest time I went to the beach, when even a busy crowd can be shadowed by the faded light. It worked during the day, but not in the night. The crowd was very few which meant less eyes surveilling the area. My rational was thinking if they were to steal it they would take the whole bag and not fuss over rummaging inside. But instead, the individual played it like they own the bag, casually going inside and leaving like normal. I should have used a more rugged or anti-theft bag like the Korin ClickPack Pro or XD Design Bobby Backpack with built-in TSA locks or wire tethers to wrap around a tree. Instead, just a small drawstring bag that wasn't even water-repellent
Goodbye to my Trusted Companion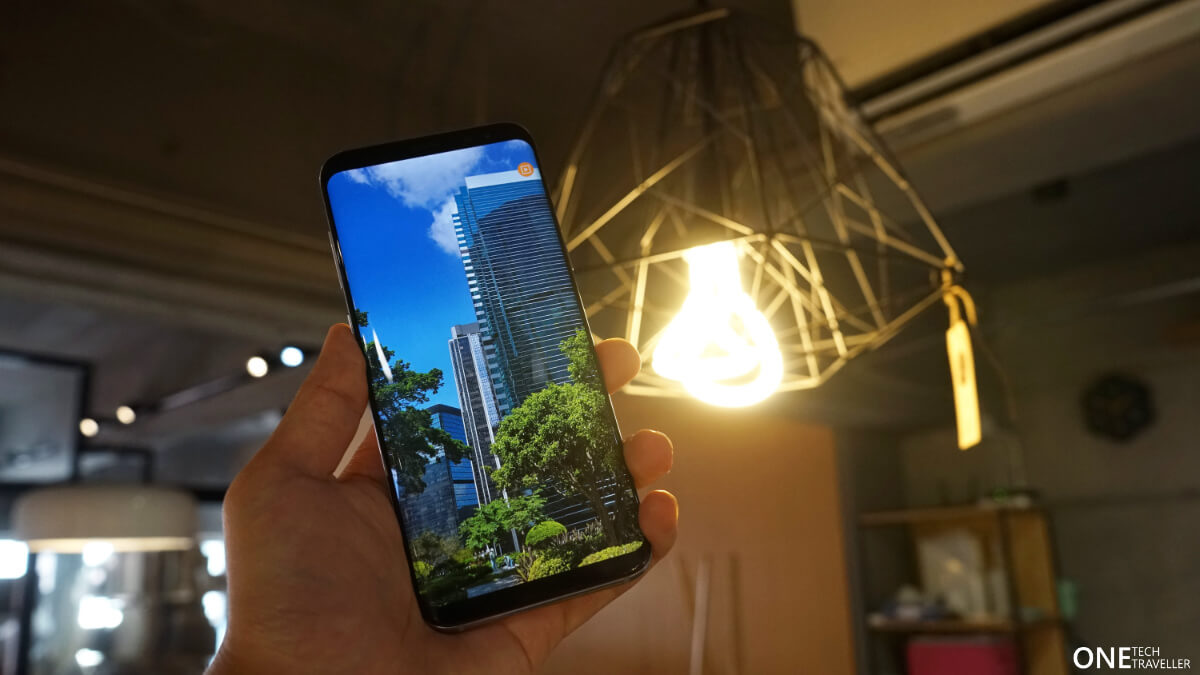 I felt I took reasonable measures that would keep it safe, but unfortunately in the right conditions, it was far short of that. Took many opportunities to sneak in when I was busy swimming in the ocean with no one to look after my things.
I was mostly calm on the way back, with one moment when no-one was around to let out all the frustration in one big shout. That helped with all the ravaging emotions I was feeling, but the biggest emotion I felt was disappointment in myself. It could have been prevented and was an unnecessary incident. I chose to reflect on this moment to think positively in what I can take away from this to learn for my future travels.
And the phone? Long gone. I had my Samsung Galaxy S8+ for 2.5 years, in a condition after the screen initially cracking in Hong Kong (out of my bag onto a rock just a few cms from the ground), to falling out of the Songthaew in Chiang Mai, Thailand that had damaged the glass front and back further into large streaks of cracks. I had lost the love for my hardware and became careless because of it's damaged state. A learning I had taken for granted that despite its critical condition, holds so much important data, connection and captures I overlooked. The value far greater beyond the hardware in memories I had created. I accepted my phone was gone and feel bad with many of the photos and videos I've lost as a result, but I've accepted it.
On the brighter side, it could have been worse. I could have lost my passport just days before I needed to fly, my cameras I had invested so much into, or even more importantly my laptop. I'd rather not lose anything, but if I had to choose between my phone and my laptop with all my work, I'd sacrifice my phone. But I'd rather do that once everything is backed up… which for the most part, weren't. A tough pill to swallow, but I'm grateful I wasn't hurt in the act or negatively impacted with my travel plans. In the end, it's just a phone. Strip away the data and it's just a phone that can be replaced. Which it was.
That's what inspires me to write and share my next step actions, advice and real-life tips in my upcoming articles to limit the damage, and further ways to prevent incidents like mine from happening on your travels.
Life With No Phone for a Week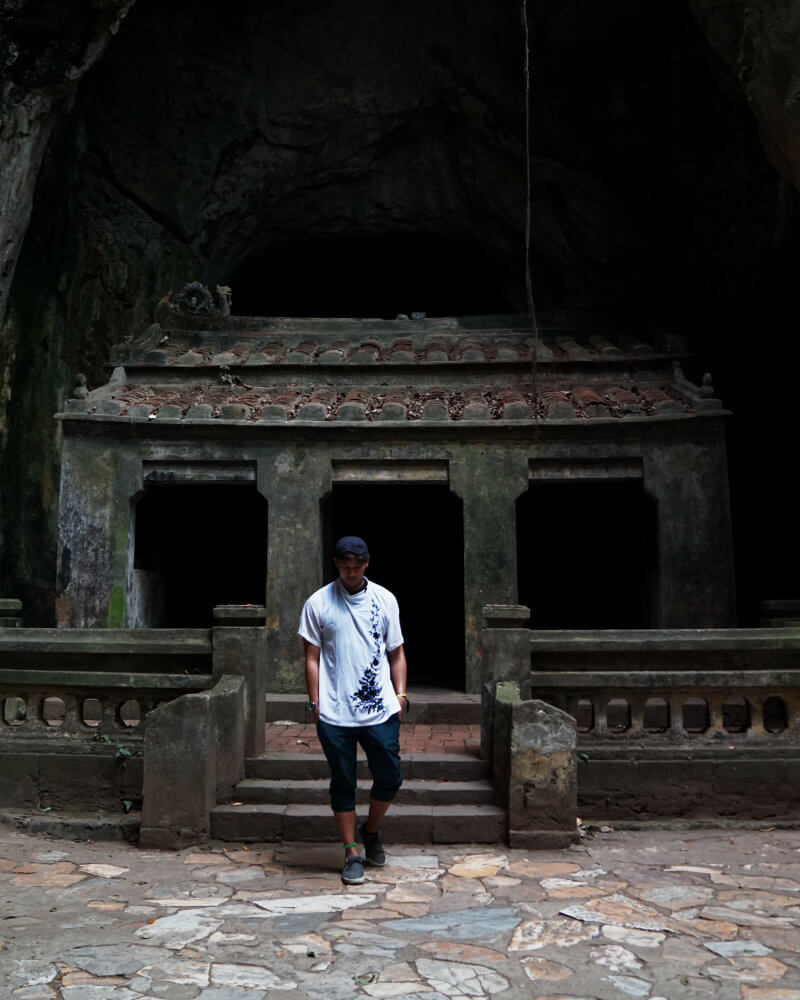 Without a phone for the next 9 days or so, it was amazing how incapacitated I was in doing many things, like ordering a grab bike or car to different locations and the airport, communicating to friends I only had on one platform with my number, listening to music and checking anything while on the road. Somewhat inconvenient for simple tasks, but I had my laptop as the failsafe. In some ways, I found comfort in this time as I no longer looked at my phone… since I didn't have one. It would be the end of any joke with friends if we needed to check something as I'd always tell them to check since… I didn't have a phone. Notice the pattern? Haha. So I found solitude in some cases and just let the water flow. It is what it is and I didn't let it affect me onwards.
Fortunately, after 2.5 years it was the right time to get a new handset and just a few days after landing in Seoul, Korea, I got myself a new one. Still, it served as a reminder no matter how safe you think your stuff are while travelling, it isn't.. and I've learned the hard and expensive way of not getting too relaxed and too comfortable that I forget to do the basics of safety. I've accepted it and hope this reminds you not to take safety for granted, even in places you feel you can call home.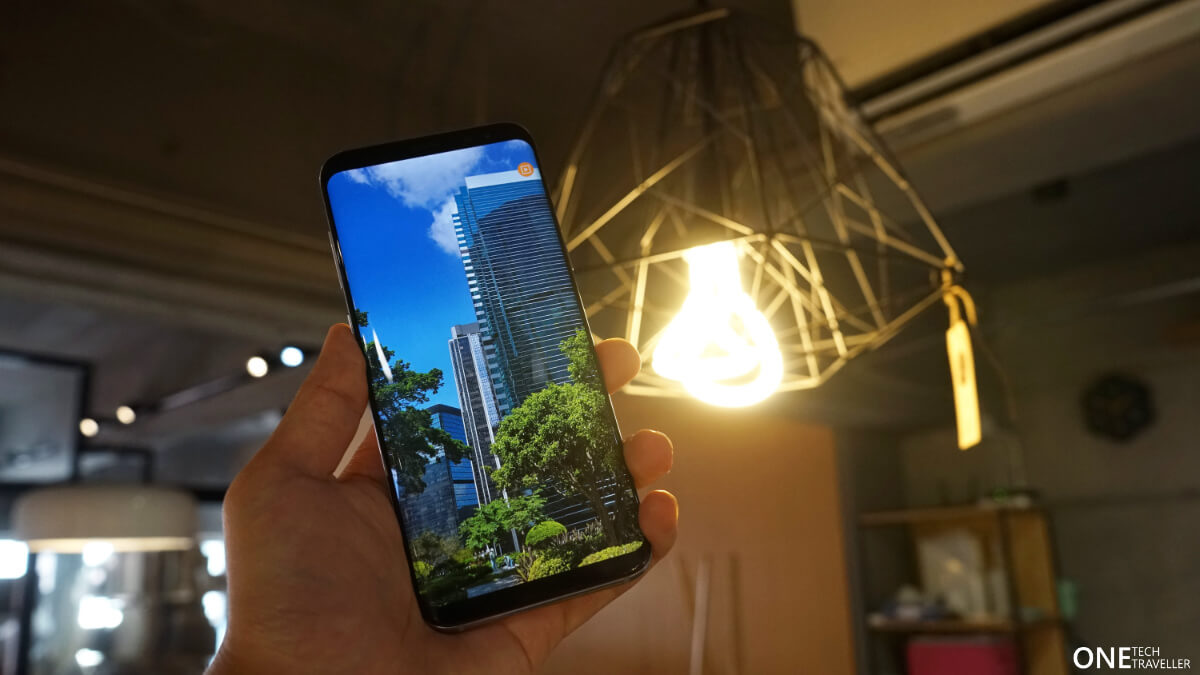 The Galaxy S8 Plus. It's the most attractive Galaxy device they've released in years, together with top of the range specs that hold up well.