Manta Sleep may not come to mind as easily than say the Apple iPhone or the Samsung Galaxy, but they are aiming to create a household name for themselves when it comes to your wellbeing and in particular, sleeping masks. After the refined Manta Sleep Mask, therapeutic options of the Aroma, Weighted, Cool, and the comfort feeling Silk mask, they've announced the Manta Sleep Mask PRO to end all sleeping masks. Following the smartphone naming convention of how 'Pro' is the ultimate version, could this just be the very best sleeping companion?
Sleeping masks have always been around to try and deal with those restless nights, body clock irregularities or sleeping discomforts. But when it comes to looking for a quality sleeping mask the options were very few and far between, if non-existent. Manta Sleep were the first to really innovate and make masks worth wearing, removing some of the pain-points while uplifting the benefits of using one to aid better sleep. And with that, the Manta Sleep PRO is hoping to be the ultimate crown jewel, with a price tag to go with that too.
It's $89 USD and is the most expensively priced option above the more affordable alternatives from Manta Sleep, so what makes it worth the money? Some may say you can't put a price on good sleep – especially in the grand scheme of how sleep is so important to our lives – but if we had to measure, what exactly are you getting?
Manta Sleep Reviews
Inside the Manta Sleep Mask Pro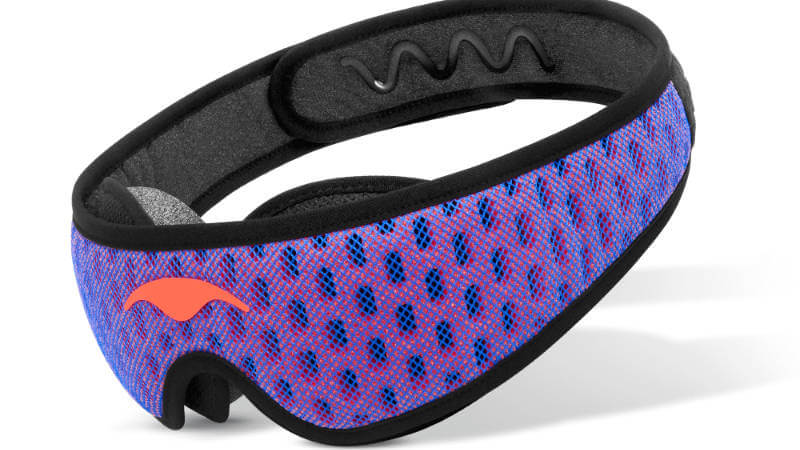 TRUE BLACKOUT Manta Sleep offered some of the best blackout experiences I've ever tried, consistently removing any light leaks and flexibility to ensure when I need to tell my mind it's time to sleep, I can do so relatively quickly, comfortably and without any light distractions. The PRO redesigns the eyecups for zero pressure on the eyes no matter which way you sleep, uncompromising on comfort and gives the same freedom to remove and position both eye cups so you can reach deep sleep seamlessly.
SIDE-SLEEPERS One of the most asked questions when I reviewed previous Manta Sleep masks – and for myself especially – is how they fare when sleeping on your side. I'm a back and side sleeper on most occasions so this is especially important to me. The other models while being comfortable enough to wear on my side wasn't particularly built with that in mind, but the PRO have taken steps to make sure side-sleepers can sleep assuredly – the C-shaped eye cups that disappear towards the temple removes the added pressure and height of previous model masks so it feels like sleeping on the pillow without one. Isn't that what we all want to feel?
BREATHABLE The main sleep masks has undergone a huge revolution, making them more breathable and lighter than ever. The Manta Sleep masks are well-cushioned and comfortable, but may still feel a little on the thicker side and may leave some people feeling a little warm under the mask overnight. The Manta Sleep PRO aims to fix this with an advanced perforated soft mesh material for better ventilation and airflow, keeping temperatures cooler throughout the night.
COOLING As well as a better ventilated mask, the eye cups have more to them this time with a cooling foam layer which taps into the Cool eyepads to soothe around the eyes. PRO's interior is made of Tactel®: an advanced fabric that's 2x as soft, 3x as durable and 8x faster drying than most fabrics. It basically means these could be the most comfortable sleeping masks from Manta Sleep. Period.
COMFORTABLE The mask loses some of the bulk that previously made the other masks comfortable, instead using advanced fabrics and materials to retain the same level of comfort but in a thinner build. It's smarter design approach for side-sleepers and more breathable nature makes these arguably the most accessible sleeping masks you can where.
ADJUSTABLE AS EVER their masks are some of the most accommodating masks I've ever worn due to their detachable eye cups so you can angle and position them to your liking, no matter your head profile. The mask can be adjusted beyond the limits of old so you can adjust them to the perfect fit for you, and I can attest to that.
LARGER ANTI-SLEEP GEL If the previous models were pretty solid at keeping the mask stable and not flung halfway across the bedroom when you wake up, these are nigh on impossible to do that. Fall asleep with the lights out, wake up with the lights out. The larger and longer anti-slip gel on the head strap makes these even more stable to wear no matter your hair length or type. For most people, the days of looking for your sleep mask is long gone.. they'll always be on your head.
Worth the Premium?
I can say now, there are some signficant updates to the Manta Sleep mask PRO if you're familiar or own one of their other models. I hope down the line to review these and see how much of the updates are for the better, whether any of it is less impressive and more importantly, how it really changes sleeping for the better if at all. Is it a gimmick? We'll see, but with Manta Sleep's track record it definitely looks promising. The Manta Sleep Mask PRO is a culmination of all he learnings of previous models to build the definitive sleeping mask yet.
Whether it's worth the $89 USD is the money question, especially how critical we get the more we have to fork out. But if you don't want to compromise on quality of sleep whether you're at home, travelling around the world, taking naps in between family time or just for your usual round of 'me-time', the Manta Sleep mask PRO may be worth keeping an eye open for during your sleep.
For disclosure, this article features affiliated links which means I may receive a commission if you make a purchase through these links. They in no way influence or dictate my thoughts towards a brand, product or service. As the sole creator of One Tech Traveller, this helps support my work and platforms.