Welcome to the beginning of the Learn Korean series! Welcome to anyone of all ages and abilities, I'm happy that you decided to join me to take on the journey of learning the language! If it's because you've got a partner whose Korean, want to work or live there one day, or even because you want to enjoy Kpop or K Drama that much more. You've come to the right place.
If you haven't already, make sure to step back and check out the orientation class post that gives you a bit more understanding behind the series, what you can expect other classmates around the world and most of all getting involved! Say hello in the comments or on my orientation video to build our community!
Like with any language, it's always best to start with the alphabet. In this case the alphabet is called Hangul (한글). To be able to progress further, it all really starts in knowing the Korean characters and the sounds. Each alphabet is a syllable and is made up of different types of consonants and vowels.
I'm one to share the success of others and by that Jenny's class was great for really understanding how to say and learn Hangul. You can work on your pronunciation here too! Once you're comfortable with her class, why not give the exercise below a try to make sure you know how to write, read and say each character!
Good luck!
Learn the Alphabet class (Singular characters and Combined)
Now take some time to review your notes, think about each character and keep repeating. Here's a summary below of all the kinds of characters you'll be using to form, read and speak new words and expressions!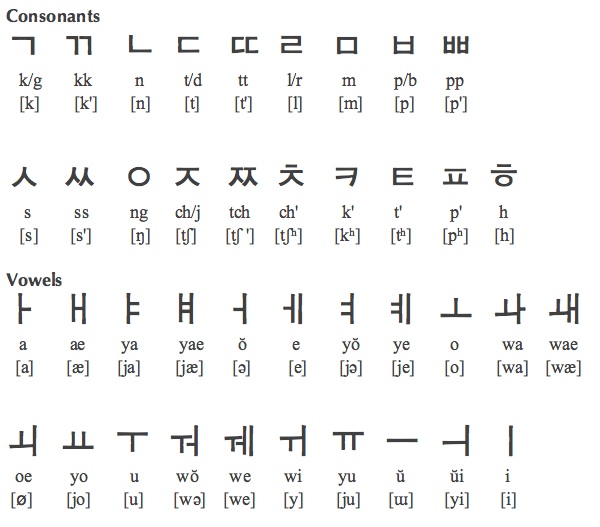 Exercise
I'll be adding exercises to help you practice better so feel free to come and check back again later!