What's up Team KBA, we're here in the Last Shelter Universe and I'm bringing you the Season 4 Hero guide! Learn more about this season's roster as we find better balance across the troop types. There are 3 shooter heroes, 1 vehicle hero, and 2 fighter heroes, compared to last season's vehicle heavy roster. Below you'll find my own insights on areas that include: rank classification, positioning, hero detailed breakdown, super tickets pools, and my new hero ratings that I'm excited to introduce in S4 and will be rolling out to previous season hero guides over time.
I'm always looking to improve these guides to help you better understand these hero's strengths, weaknesses so feel free to leave a comment if you want a second opinion on anything related to these S4 heroes or how I can better refine any information, ratings, or presentation. Like with all of my guides, feel free to use these along with other materials you might find handy and this is in no way definitive on where they stand. With that out of the way, hope you enjoy and check out the rest of my Season hero guides and other Last Shelter articles in the list below!
LAST SHELTER (VIEW ALL)
Clash of Zones: Gathering Day
Clash of Zones: Research Tech Day
Clash of Zones: Hero Development
Baneblade Super Energy Core Guide
Doomsday Shop & Coin Spend Guide
Eden: Dissidia Beginner's Guide
SX Legendary Ticket: Which Hero Group?
Seasonal Hero Recruitment Schedule
SX Hero Recruitment Timeline
Positions for Every Season Hero
Legendary Heroes Guide
Season 1 Heroes Guide
Season 2 Heroes Guide
Season 3 Heroes Guide
Season 4 Heroes Guide
Wisdom Medal Hero Trick Guide
Best Ways to Level Up Heroes Fast
How to Save Electricity with Buildings
Doomsday Season 1 for Beginners
Base Level 25: REAL Journey Begins
Is VIP Shop Worth Unlocking?
Is Project Hero Worth it?
How to Earn Hero Super Tickets Fast
S4 ANALYSIS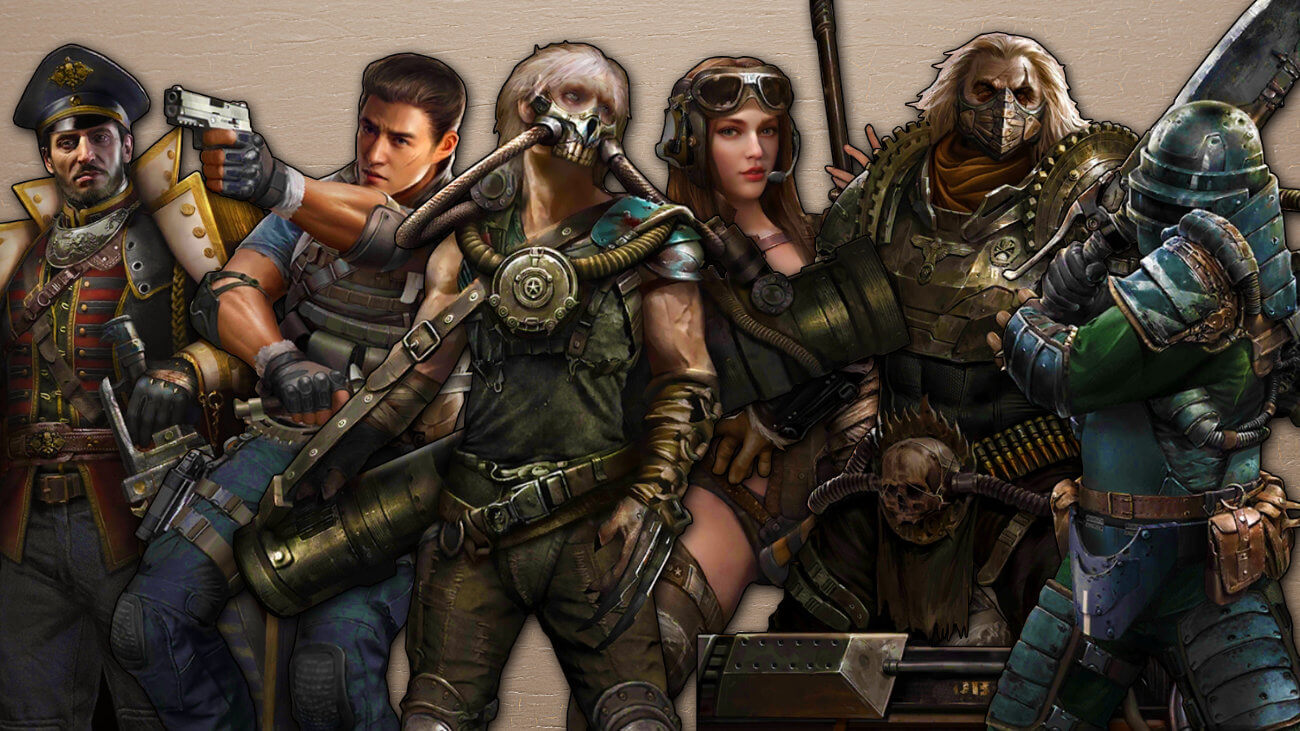 Season 4 isn't as bombastic as Season 3 but brings some much-needed additions for shooters and fighters to combat the top vehicle formations up to this point. There are excellent heroes in this grouping, with an exception of a very bad (meme) hero so it's not as balanced in the quality of each hero, but the ones that are good are VERY good.
The ones I highly rate from the S4 crop are Hummingbird, Deus Ex Machina with Venom Walker and Caesar not far behind. The first two really up the quality for shooter heroes to counter vehicle heroes while Venom Walker bolsters the strength of fighter APCs with his unique skillset. Even though vehicle heroes are very saturated, Caesar certainly plays very well in certain situations as a result of his enemy debuff-centric array of skills, while Juggernaut doesn't improve the depth of fighter heroes from Tech Priestess or S2 Viscount. Lastly, Commissar should just be avoided entirely and is the only negative hero in the S4 pool.
If you decided to drop in S3 – which is a sound decision – skip S4 and save up for SX heroes. They require many more tickets due to their larger pool sizes and is where the meta heroes and formations are. Deciding if S4 is worth dropping inreally depends on how much you want to build your shooter hero strength and tickets. For most people, S4 can be skipped entirely for SX, but if you want to risk it for Hummingbird , Dues Ex Machina with the sub-chance to add depth to your fighter and vehicle heroes, then dipping into S4 is worth considering.
Overall, S4 delivers good heroes for shooters but it's timing before SX means if you don't plan on shelling out for Super Tickets, you'll want to give this a miss. BUT, if you DO have tickets to spend and want to know which seasons are worth building on for later, the hero detailed breakdown further below is where all the juicy bits are.
S4 VIDEOS
Like previous seasons, there are a total of four hero pools spanning over Doomsday Season 4: all S4 hero pool in the first week and final week 7, and two smaller pools in week 3 and week 5. The smaller pools consist of Commissar, Hummingbird, and Juggernaut in the first small pool and Deus Ex Machina, Venom Walker, and Caesar and the second smaller pool. S3 hero tokens are in rotation during this season so stay updated through my Limited Hero Recruitment Timeline guide.
HERO POSITIONS
| HERO | FRONT | MID | BACK |
| --- | --- | --- | --- |
| COMMISSAR | X | | |
| DEUS EX MACHINA | X* | X | |
| HUMMINGBIRD | | | X |
| VENOM WALKER | | X | X* |
| JUGGERNAUT | X | | |
| CAESAR | X* | X | |
COMMISSAR A support hero with his only real placement being suited at the front, though not a great one at that for shooters. His combat speed increase (awakening) and additional damage effect to other enemy squads is the reasoning behind allowing these skills to activate earlier in order of play. It gives more options for the mid and back row with formation strength, so the front row is really the only place you'd put him.
DEUS EX MACHINA You'll want him as the front row of an APC thanks to his HP buff (awakening) and absorption for healing recovery in the first few rounds to add better protection to the back and take a few more hits than shooters normally would allow. His largely damage reduction abilities means he can also work in the mid if you find a better suited front row hero, otherwise he'll be best utilised in the front to open high damage or counter heroes behind him.
HUMMINGBIRD No doubt your back row hero. 100%. She's an exceptionally high damage dealer/glass cannon you want away from most enemy skills to execute her 2 turn prep charge shot to devastating effect. She's vulnerable in the mid to counters and most attacks that she won't be able to pull off her main abilities so there's only one place for her.
VENOM WALKER adaptable between the mid and back row depending on your other hero setup. He's a mix of support and damage, leaning more towards the former which makes him suitable for the mid, however against high damage APCs, he's better protected in the backrow to execute his guaranted Deadly smog every turn that also disrupts channelling skills, and lets his healing ability kick in from turn 5. Mostly default to the back row but adaptable to the mid.
JUGGERNAUT a tanky hero built for the front row. This gives him higher priority to absorb hits and counterattack and recover troops to last longer and better protect the squads behind. His HP buff awakening makes the front row his most suitable placement.
CAESAR best suited to the front row with the flexibility to operate in the mid-row. He's primarily a support hero with no direct combat skills. His combat speed increase (awakening) allows him to execute with priority in order of play and get his disarm working before the rest. His debuffing of enemies allows the squads behind him to fire plenty of damage from behind.
Note: This reflects Caesar's 'Soul of V8' range change from 3 to 4, allowing him to operate in the mid-row for wider versatility with other season and X heroes.
S4 HERO RANK
| | |
| --- | --- |
| COMMISSAR SHOOTER | E |
| DEUS EX MACHINA SHOOTER | S |
| HUMMINGBIRD SHOOTER | S |
| VENOM WALKER FIGHTER | A |
| JUGGERNAUT FIGHTER | C |
| CAESAR VEHICLE | A |
These are my personal rank classifications for each legendary after a mix of using them in formation, observations in battles, skillset and carry status. You may have feelings to the contrary but like everything, take it with a grain of salt however here is an explanation of what it means for heroes under each classification
S RANK – top tier heroes within this season that can majorly influence an APC and the tide of battle. They either have great counter/ supportive/ or offensive skills, play well with a variety of hero combinations or have skill activation % that are reliable. They generally excel with unique traits that stand above the rest. They tend to have great power development throughout or when maxed beyond lower ranks.
A RANK – excellent hero that delivers well in the area they excel at. They generally have good activation %, deal solid damage, and can provide the edge in battles if things are looking tight. There may be another hero that performs or offers a little more which stops them from being S rank but is still a formidable hero to place in your APC. They will either have a counter of some sort, go beyond in dealing damage, or propping up friendly squads to overturn an APC.
B RANK – solid heroes that perform their role well with any respectable damage, reliable skill activation, damage range, and a good array of skillsets. B rank heroes mean they can be used in the formations but are more limited in their offering or better used in situations rather than all-around excellence. They may lack attack penetration of higher rank heroes, meaningful counters, or effects, but they still possess some influence in battle.
C RANK – still very good heroes that are perfectly serviceable, but lacks the staying power once you have other hero alternatives to choose from. They provide average all-around skillsets, damage or debuffs, take a long time to prove their value and worth, or suffers less desirable skills that make the hero imbalanced. These heroes suffice if you can stick it out to max them, but need good heroes around them to do well and are replaceable with situational influence.
D RANK – heroes that are average in their overall capabilities to make a meaningful difference to APC formations and battles, while effects and damage are serviceable but insignificant. Less likely to use in APC formations or work towards max status based on their highest potential. Possesses little staying power in the future lineups. These are next in line to split to develop other heroes should you choose to.
E RANK – lackluster heroes that offer very little value in their abilities compared to others. Their skillset is very weak, limited potential, and is an unlikely hero that you would consider placing in your APC. Basically, you're better off splitting them to upgrade the other heroes as soon as you get them. This is the lowest hero classification you will see in my hero guides.
RATINGS EXPLAINED
Each rating is subjectively determined based on certain elements within the categories for an overall score. A combination of battle experience, observation, experimentation, and knowledge. Nothing technical so you can take these at face value and differ from what I think. Enjoy!
SKILL ACTIVATION how well the hero's skill activations over the course of battle. This takes into account their chance %, turn preparations, 100% guaranteed, or status skills. It balances high and low skill activations while turn preps lower the activation number the more time required..
DIRECT DAMAGE overall damage dealt directly, number of basic troop attack or combat skills, effectiveness in killing rows, range, and number of enemy targets.
INDIRECT DAMAGE rating skills that contribute to friendly squads dealing more damage through buffing or unlocking extra damage out of attack cycle. This could be passive damage like splash or linked damage, extra troop attacks.
SUPPORT EFFECTS this includes effects that bolster friendly squads such as troop buffs (HP, combat speed), increasing skill activation, and debuffs to enemy squads that reduce, any attributes.
COUNTERS whether the hero has a counter (silence, suppression, disarm, confuse, healing recovery), their counter skill setup, activation % and effectiveness
HERO SYNERGY how adaptable the hero is able to work with other heroes in a formation and also how well their skills can add greater advantage or exploited when paired with others. This depends on whether their skills are other troop type friendly (mixed APCs), is limited to specific heroes skill activations or can work with many heroes across different seasons.
COMMISSAR
HERO TYPE SUPPORT
TROOP TYPE SHOOTERS
SPECIALTY PASSIVE INCREMENTAL DAMAGE
COUNTER DISARM
APC PLACEMENT FRONT
AWAKEN EFFECT +40 COMBAT SPEED, 20% MIGHT & RESISTANCE
KEY SKILLS
2 | APOCALYPSE (COMBAT SKILL, RANGE 4, TARGET 2)
25% Chance to deal 218% damage to two random enemy squads within range, disarming for 1 turn (436% total damage)
5 | SUPPRESSING ASSAULT (COMBAT SKILLS, RANGE 4, TARGET 2)
30% Chance to link 2 random enemy squads in range when one squad takes damage, others will also take 25% damage, lasting 2 turns (100% total damage)
8 | HOWITZERS (PREP SKILLS, RANGE 2, TARGET 3)
In battle, all friendly shooters have splash status, basic attacking can also deal 40% damage to 2 back row enemy squads (80% damage)
SKILL UNLOCK SEQUENCE: 6,8,7
Oh Commissar, what happened to you? It's like the Last Shelter developers got drunk and put rubbish numbers on you to outcast you from the rest of the S4 heroes. Your skills are horrible and aren't deserving for the pretty cool look you have. But well, it is what it is. Commissar is our first meme hero for the sake of filling gaps, spaces and taking one for the team so everyone else looks so much better… but that's because they are. He is a negligible hero that does very little in battle and is a confusing hero in the entire roster in just what he is supposed to be good at. Sadly, he just really isn't.
STRENGTH
None. His 'strengths' are just so weak relative to not only Season 4 heroes but every season below him too. He just wouldn't replace any other hero up to S4 and he's carried very much by the other heroes you'd have behind it. If I had to pick, it would be his guaranteed Howitzer skill 8 splash damage to 2 squads before the enemy front row, but that pales in comparison to Panther's splash damage which is mega. He does possess a counter to disarm which stops basic troop attacks, however, it's for 1 turn and the 25% chance means it'll rarely activate at 2 turns in an 8 turn battle.
WEAKNESS
Pretty much everything. His skill activation are generally low (save for Howitzer), deals relatively ok (Skill 2 Apocalypse) to very low damage, though the 25% chance on his skill 2 even hurts one of his very few saving graces, the splash and linked damage deal very low damage and his additional combat speed when awakened just doesn't make any sense. In comparison to Deus Ex Machina who can also prop the frontline, he's super inferior in every way.
RECRUITMENT POOL
S4 Hero Pool Week 3 (Commissar, Hummingbird, Juggernaut)
RELEVANCE
If we're being honest, he's really not relevant. Period. Harsh, but sadly he doesn't far better than even Legendary heroes so if you do get him, don't bother developing him and use alternative heroes like Destroya for the frontline of Shooters.
RANK E
DEUS EX MACHINA
HERO TYPE TANK SUPPORT
TROOP TYPE SHOOTERS
SPECIALTY ENEMY DAMAGE REDUCTION
COUNTER TROOP RECOVERY
APC PLACEMENT FRONT / MID
AWAKEN EFFECT +15% HP, 20% MIGHT & RESISTANCE
KEY SKILLS
2 | BURNT BRIDGES (STATUS SKILL, RANGE 0, TARGET 1)
Hero's Squad Damage Taken -30%
5 | HEAVEN'S RAGE (PREP SKILLS, RANGE 5, TARGET 2)
When 2 random enemy squads within range cast combat skills or do basic attacks, their damage is -5%. This effect can stack up to 8 times
8 | CHASE DOWN (PREP SKILLS, RANGE 2, TARGET 3)
First 3 turns, all friendly units damage taken -20%. 50% chance to recover units when taking damage (45% recovery rate).
SKILL UNLOCK SEQUENCE: 6,8,7
Deus Ex Machina is your tank shooter hero that has been missing for Shooters, S3 Wings of Liberty brought healing recovery to the table, while Deus Ex brings HP buff for shooters, more effective troop recovery setup and rate, and high enemy damage reduction. He can go in the front to lead and protect your glass cannon hitters, or play the support position in the middle for that enemy damage reduction and troop recovery. He's versatile with shooters and has good synergy with his all support skills which serves well into SX and just nerfing glass cannon APCs. He's kind of like Caesar in his role just executed differently.
STRENGTH
He has tanky attributes that bolster shooter longevity with his HP buff, nerfs incoming enemy damage pretty hard, all with 100% success rate skill activation due to their prep and status skill types. He's ideal to debuff high damage dealing APC's and partners well with other support heroes that increase friendly squad damage
WEAKNESS
Deus Ex Machina is a damage nerfing kind of hero, which means he lacks any direct or indirect damage skills himself, instead of relying on squads behind him to do that instead. His troop recovery only works for the first 3 turns which means any APCs that either get stronger towards the end of the battle or are consistent throughout he won't be able to prop himself or friendly squads with healing. It's tough
RECRUITMENT POOL
DD S4 Hero Pool Week 5 (Deus Ex Machina, Venom Walker, Caesar)
RELEVANCE
Versatile in placement and good synergy with other heroes. He has solid all round damage reduction abilities and troop recovery to complement high damage dealing APCs and will stack up in SX well for an S1-S4 hero. He'll certainly bolster shooter APCs until you get access to SX shooters Koschei, Tracker, Nomad and can form deadly SX combinations too.
RANK S
HUMMINGBIRD
HERO TYPE DAMAGE DEALER / GLASS CANNON
TROOP TYPE SHOOTERS
SPECIALTY INSANE DAMAGE
COUNTER TROOP RECOVERY / DISARM / COMBAT SKILL REDUCTION
APC PLACEMENT BACK
AWAKEN EFFECT +15% DAMAGE, 20% MIGHT & RESISTANCE
KEY SKILLS
2 | FAN THE HAMMER (COMBAT SKILL, RANGE 5, TARGET 2)
40% chance to attack twice, each attack randomly selects 2 enemy squad and deal 142% damage
5 | PUNCTURING SHOT (COMBAT SKILL, RANGE 5, TARGET 3)
1 Turn Prep, 30% chance to deal 310% damage to all squads, making enemy Fighters cannot recover units, enemy Vehicle Combat Skill damage -50%, Enemy Shooters are disarmed, lasting 1 turns
8 | CHARGED SHOT (COMBAT SKILL, RANGE 5, TARGET 2)
2 Turn Prep, 60% Chance to deal 863% Massive Damage to 2 random enemy squads within range
SKILL UNLOCK SEQUENCE: 8,6,7
The closest we got to having glass cannon raw damage for shooters was Iron Guard for Legendary and Bart: The Professional in S1. S2 Executioner took a different approach to dealing damage while S3 filled the gap at the front. Hummingbird really boosts shooters' power with insane damage to pierce and penetrate highly defensive APCs or counter high-speed APCs and top vehicle formations. She's a gamble hero with her one of a kind 2 turn prep but when she works, she mostly wins, though the same happens otherwise. She is similar to Captain Ivanov but for Shooters with a bit of her own flavour of troop specific counters. Since she'll be the glass cannon, you'll only want her in the backrow.
STRENGTH
Insane damage when her skills land. She deals 468%, 930%, and 1726% total damage respectively for each combat skill with pretty good skill activation 30% 40%, and 60%. Her Skill 4 is also very unique to every other hero called 'Last Stand', which instead of a typically increased might to hero squad which is 50%, she goes further with 60% might increase and a double-edged sword 20% increased damage dealt and 20% damage taken. Kind of fit for her high-risk high reward statue but when it works will play off very well.
She's also got great hero synergy not only with shooter heroes but in mixed APCs such as Major Anastasia (Vehicle hero) that stacks the basic attacks and damage buff and Anastasia's counter to enemy counters that try to stop Hummingbird from releasing her deadly shots.
WEAKNESS
Most definitely her 2 turn prep on her most devastating attack. Not only does it limit Charged shot from activating for a total of 3 times at most, it's also susceptible to being a combat skill to counters. It's a high-risk high-reward kind of skill that when it launches is devastating, and when it doesn't really hurt the overall APC and likely to lose. 2 of her 3 combat skills require to turn preps too. But as mentioned her high synergy across other hero types can offset these weaknesses.
RECRUITMENT POOL
S4 Hero Pool Week 3 (Commissar, Hummingbird, Juggernaut)
RELEVANCE
Even though she's introduced 4 seasons into Doomsday, her staying power into further SX seasons adds to her longevity for back row shooters alongside Nomad. She adds a different kind of arsenal to your hero selection and fills that gap for shooters who deal high damage until you can get your hands on SX Nomad.
RANK S
VENOM WALKER
HERO TYPE RANGED STATUS DAMAGE
TROOP TYPE FIGHTERS
SPECIALTY RECOVERY AND INCREMENTAL DAMAGE
COUNTER TROOP RECOVERY / DISARM CHANNELING
APC PLACEMENT BACK
AWAKEN EFFECT +15% HP, 15% MIGHT & RESISTANCE
KEY SKILLS
2 | DESOLATION (PREP SKILL, RANGE 5, TARGET 3)
Inflict all enemy squads with Cursed, Burning, and Poisoned, dealing 24%, 29%, and 34% damage respectively on turns 1, 3, and 5. Each effect lasts until the end of the battle (Cursed (24×8) = 192%, Burning (29 x 6 = 174%, Poison (34 x 4) = 136% total damage). Total damage = 505 x 3 squads = 1515%
5 | BITTER MEDICINE (PREP SKILL, RANGE 3, TARGET 2)
At the beginning of turn 5, 2 random friendly squads will recover units each turn (84% recovery rate).
8 | DEADLY SMOG (PREP SKILL, RANGE 5, TARGET 1)
100% chance to deal 243% to an enemy squad within range, interrupting channeling skills.
SKILL UNLOCK SEQUENCE: 8,6,7
I very much rate Venom Walker not only as a slick cool character, but with his interesting and refreshing skillset. He posesses similar characteristics to S2 Knight who is a back row hero and healing skills to S3 Tech Priestess, a hybrid of the two so to speak. His balanced attack and support attributes makes him adaptable to mid and back row though to get the best out of him needs protection towards the end of battle to let his recovery kick in. Thankfully his high hero synergy makes him a hero you can work with and combined while not the most potent in what he does, is much better than a jack of all trades, master of none type of hero for fighters.
STRENGTH
His Desolation skill while I initially thought it was each (Cursed, Burning, and Poison) PER turns 1,3,5. They act until the end of the battle which (I think) means Curse acts for every round, Burning for 6 rounds, and Poison for 4 turns. Altogether it deals 1515% total damage. (NEED TO VALIDATE). As a result, the incremental damage should he last the entire battle is pretty large from it's stackable damage from all 3 status effects.
His 100% deadly smog though low on damage has the chance to disrupt turn prep combat skills such as Hummingbird's 2 turn prep or any to break-up the flow and if skills still land from counter mistiming. Finally his skill 5 is very good with a high recovery rate for 2 friendly squads towards the final turns of battle when troop count can get low.
WEAKNESS
Deals incrementally low damage per turn to really be suitable as a backrow fighter hero, however needs that protection to ensure his skill 5 bitter medicine can kick in for high troop recovery. He certainly can be placed in the middle but against high damage APCs needs the guarantee to be alive until towards the end. It's his general low damage and less disruptive skillsets to enemy attacks that can open up your APC to high damage.
RECRUITMENT POOL
DD S4 Hero Pool Week 5 (Deus Ex Machina, Venom Walker, Caesar)
RELEVANCE
Venom Walker has good synergy among fighter heroes and has the flexibility to place between mid and back row depending on your other heroes. He has a balanced skillset of attack and support with solid recovery so while SX Lone Wolf would be the back row to replace, he can slid into the mid and therefore increase his staying power in a defensive queue or fighter APC. He can also work with Tech Priestess and S2 Knight so if you have any of them, he will last a good while until you get your hands on SX fighters and maybe suffice in the first 2 seasons depending on hero development.
RANK A
---
JUGGERNAUT
HERO TYPE TANK
TROOP TYPE FIGHTERS
SPECIALTY DAMAGE REDUCTION AND RECOVERY
COUNTER TROOP RECOVERY
APC PLACEMENT FRONT
AWAKEN EFFECT +15% HP, 15% MIGHT & RESISTANCE
KEY SKILLS
2 | COME GET SOME! (COMBAT SKILL, RANGE 3, TARGET 2)
40% chance to deal 179% damage to 2 random enemy squads within range, making their might -38%, Lasting 2 Turns (358% total damage)
5 | SHIELD BASH (STATUS SKILL, RANGE 0, TARGET 1)
Heroes squad have 100% chance to counter-attack when basic attacked, dealing 120% damage to attacking source.
8 | ONE MAN LEGION (PREP SKILLS, RANGE 2, TARGET 3)
First two turns, all friendly squads take -30% damage. After turn 3, this Hero's squad will recover units equal to 30% of the damage they deal.
SKILL UNLOCK SEQUENCE: 8,6,7
Juggernaut is an ok frontline fighter hero but is not much of an addition to frontline fighter heroes. He's fairly average across the board and though has some utility including troop recovery, his general lack of high defensive attributes or damage makes him one of the less worth heroes of S4. He's very similar to S2 Viscount though lacks the depth in status effects and damage to consider him an upgrade over Viscount, while S3 Tech Priestess is by far the best healing hero up to this point who can act in the front too. If you lack either of those heroes, he will suffice but has little staying power considering SX is right around the corner.
STRENGTH
His tanky +15% HP buff for fighters when awakened is great, while he has troop recovery for a little more staying power in battles as a frontline. His guaranteed counter-attacking state throughout the entire battle is incremental damage outside of cycle, while his skill 2 has a pretty good skill activation % with decent damage. The might debuff can help in situations like Doomsday with high might % or shooters damage reduction.
WEAKNESS
His counterattack damage is very low in real terms, considering fighters have low attack attributes and deals much lower than Viscount's (100% guaranteed at 190% return damage). His Come Get Some! skill deals just ok damage and the might debuff for enemies is ok, made a little better it lasts for 2 turns but is quite a weak debuff relative to other fighter hero debuffs or counters. He's also vulnerable to counters to silence this effect too. His -30% damage return is decent though only lasts for 2 turns rather than say 3 turns, the saving grace is his troop recovery but even then it's relative to their damage % which is low and just a 30% rate of it to only his troops.
RECRUITMENT POOL
S4 Hero Pool Week 3 (Commissar, Hummingbird, Juggernaut)
RELEVANCE
For me, he's the second least worth S4 hero in the roster, not really any different or better than S2 Viscount, and will be replaced quickly by SX front row fighter heroes or a maxed Tech Priestess from S3. Either the S2 or S3 hero will suffice until SX (With Tech Priestess still relevant in SX) so in terms of staying power Juggernaut has a shorter shelf life just for the duration of the season. But, if he's your only front row fighter hero and developed, we can certainly play in your APC until then.
RANK C
CAESAR
HERO TYPE SUPPORT
TROOP TYPE VEHICLE
SPECIALTY ENEMY DEBUFF AND COUNTER
COUNTER DISARM, SILENCE
APC PLACEMENT FRONT / MID
AWAKEN EFFECT +100 COMBAT SPEED, 15% MIGHT & RESISTANCE
KEY SKILLS
2 | COLD STARE (COMBAT SKILL, RANGE 4, TARGET 2)
First 3 turns of the battle, 80% chance each turn to disarm 2 enemy squads within range
5 | KAMIKAZE! (COMBAT SKILL, RANGE 5, TARGET 2)
1 turn prep, 30% to silence 2 random enemy squads within range, lasting 2 turns
8 | SOUL OF V8 (PREP SKILLS, RANGE 4, TARGET 3)
In battle, enemy squads might -60%, resistance -60%, combat speed -100, damage taken 5%, damage dealing -5%.
SKILL UNLOCK SEQUENCE: 6,8,7
Caesar was very nearly close to being top tier for me in S4. He has solid counters, skill activations and big debuffs to the enemy. He offers a different skillset to front row heroes we've had so far, acting more as a defensive vehicle hero that specialises in counters and status reduction. He can now place in the mid row thanks to a recent update to his Soul of V8 range from 3 to 4, allowing greater flexibility to fit him in an APC. While he isn't the tankiness or friendly squad support of others, he certainly helps restrict APCs frontloading damaging to the beginning of battle, and neutralise enemies with high combat speed and doomsday might and resistance maxed by a good chunk.
STRENGTH
Counters that can overlap in the first few turns with disarm and silence, with a very high chance to disarm basic attack heavy formations such as Panther Anna Ivanov. And then Kamikaze nullifies combat skill heavy heroes like Countdown, Ivanov, Hummingbird with a chance to silence. His Soul of V8 debuffs are very good as it covers a wide range of core might and resistance, combat speed that hits all 3 enemy squads. He has very good hero synergy to work in the front and mid with skills that are friendly to combine with all kinds of vehicle heroes.
WEAKNESS
His Kamikaze requires a 1 turn prep and quite low 30% chance which means it won't be a reliable factor in battle, while the 10% damage reduction on Soul of V8 isn't much. His two counter skills are vulnerable to any kind of suppression and heavily relies on the mid and back row heroes to deal damage while not actually buffing their attributes to inflict greater damage. Past turn 3, depending on activation, he isn't built for tankiness and is similar to Vanguard, though his debuffs on might and resistance is maybe not as effective as if it were combat skill damage where heroes deal the most damage.
RECRUITMENT POOL
DD S4 Hero Pool Week 5 (Deus Ex Machina, Venom Walker, Caesar)
RELEVANCE
He can open up APCs in situations where debuffs are greater benefit to straight-out brawl, and takes a defensive approach which may be good for garrisoning tiles, or defensive situations in general. He can share your primary vehicle APC until SX when the saturation of vehicle heroes and general strength supersede S1-S4 vehicle frontliners. When defence is attack, Caesar can be one of your guys / monster.
RANK A
LAST SHELTER (VIEW ALL)
Clash of Zones: Gathering Day
Clash of Zones: Research Tech Day
Clash of Zones: Hero Development
Baneblade Super Energy Core Guide
Doomsday Shop & Coin Spend Guide
Eden: Dissidia Beginner's Guide
SX Legendary Ticket: Which Hero Group?
Seasonal Hero Recruitment Schedule
SX Hero Recruitment Timeline
Positions for Every Season Hero
Legendary Heroes Guide
Season 1 Heroes Guide
Season 2 Heroes Guide
Season 3 Heroes Guide
Season 4 Heroes Guide
Wisdom Medal Hero Trick Guide
Best Ways to Level Up Heroes Fast
How to Save Electricity with Buildings
Doomsday Season 1 for Beginners
Base Level 25: REAL Journey Begins
Is VIP Shop Worth Unlocking?
Is Project Hero Worth it?
How to Earn Hero Super Tickets Fast