What's up Team KBA, we're here for another guide in the Last Shelter universe, talking about Season 3 heroes! These heroes are arguably the biggest leap among seasonal heroes, introducing new healing mechanics, the three sisters complete formation and a tasty set of skillsets to unleash into the world of zombies. Well, enemy bases really. But anyway, like the many other hero guides I've published (which you can visit below), Season 3 will follow the same layout in my commentary on the Season 3 lineup, positions and a deepdive of each.
Like always, these are based on my impressions, research, experience and subjective opinion so take it with a grain of salt and complement it with other information out there. But most of all, I hope it helps you understand how to best utilise these heroes, other hero pairings, offsetting their weaknesses and how relevant they are in the grander scope of seasons.
So please support by sharing with your alliance members, discord groups, reddit or any other place it may prove useful, I'd like all this effort to help as many people other there in the Last Shelter world. Enjoy!
LAST SHELTER (VIEW ALL)
Clash of Zones: Gathering Day
Clash of Zones: Research Tech Day
Clash of Zones: Hero Development
Baneblade Super Energy Core Guide
Doomsday Shop & Coin Spend Guide
Eden: Dissidia Beginner's Guide
SX Legendary Ticket: Which Hero Group?
Seasonal Hero Recruitment Schedule
SX Hero Recruitment Timeline
Positions for Every Season Hero
Legendary Heroes Guide
Season 1 Heroes Guide
Season 2 Heroes Guide
Season 3 Heroes Guide
Season 4 Heroes Guide
Wisdom Medal Hero Trick Guide
Best Ways to Level Up Heroes Fast
How to Save Electricity with Buildings
Doomsday Season 1 for Beginners
Base Level 25: REAL Journey Begins
Is VIP Shop Worth Unlocking?
Is Project Hero Worth it?
How to Earn Hero Super Tickets Fast
SEASON 3 LINEUP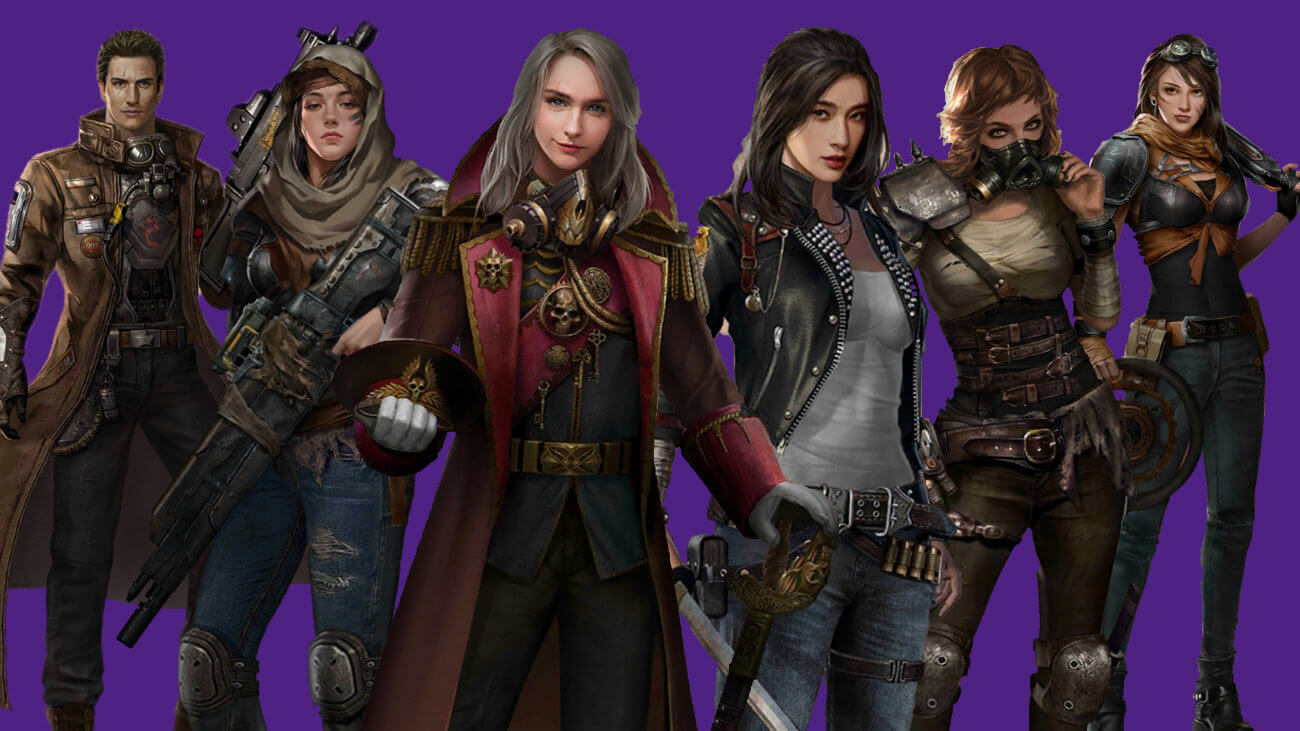 If it wasn't clear that Season 3 would be the season of vehicle heroes, well, you only have to look at the latest hero roster. From a total of 6 Season 3 heroes, 4 are vehicle exclusive heroes, leaving 1 shooter and 1 fighter hero to look forward to. Saying that, this season brings the strongest lineup yet. We have the shooter, Wings of Libery: Jason Van Dykk, Tech Priestess: Jiwon Lee for the fighter and an exciting bunch of vehicle ladies known as the 3 Sisters (Vanguard, Farseer, Countdown) and the boss lady Major Anastasia Natsya.
While Season 2 heroes introduced some new counter-attacking, multiple-damage and unique elemental damage, Season 3 is another level: we see the introduction of healing troop abilities, counters for that, going for broke combat skills and synergies unlike any other.
S3 VIDEOS
If you have been saving those super tickets for the pool of heroes to drop them on, Season 3 is the time to do just that. For everything you need to know about the seasonal limited hero recruitment schedule, make sure you give it a good read. I update it as I progress along the seasons so you know what's coming up. And if you're struggling to grow your super tickets, check out my article on how you can maximise your super ticket growth organically here.
And unless you have thousands of super tickets to hand, you're generally going to go 1 of 2 directions: The 3 sisters, or the Major Ana Pool. 3 Sisters are a deadly APC formation up until SX before those SX setups overtake them. If you aim to max the 3 sisters, you'll be a deadly force for S3 and S4. The Ana Pool is geared for the long-term, with Ana serving formidable APCs with Panther and Ivanov, while also playing friendly with mixed APC formations that become more prominent in S4 onwards. Tech Priestess is the best healing fighter hero you can get your hands on as early as S3, and sits in the top tier fighter and mixed APC formations in SX. So look at the number of tickets you have, your current hero lineup and chose which works best for you and your playstyle.
Season 3 heroes are as exciting as they come, but you'll need a stack load of super tickets if you aim to max them out. The average ratio of seasonal hero per super ticket is roughly 1:80, meaning expect 1 seasonal hero per 80 super tickets pulled. This can be higher at 1:100 or lower at 1:50 depending on randomness luck, but expect this to average out around that number the more tickets you pull. Your pulls may average at 1:50 in the beginning but the % decreases over more tickets which explains after 500, 800 or 1000+ tickets your average levels to 1:80+. And if you average over 1:100+ that's just unfortunate. Just bear that in mind.
HERO POSITIONS
| S3 HERO | FRONT ROW | MID ROW | BACK ROW |
| --- | --- | --- | --- |
| WINGS OF LIBERTY | X | X* | |
| MAJOR ANASTASIA | | X | |
| FARSEER | X | X* | X |
| VANGUARD | X* | X | |
| COUNTDOWN | | X | X* |
| TECH PRIESTESS | X | X* | |
For Season 3 heroes, we start seeing more focused, specialised positions vs the versatility we saw in Season 2 heroes. Good news for shooter heroes is that we have a good front-row hero that helps bolsterprevious season formations outside of the regular orange heroes, a fighter hero that serves towards the front and gives more options to flesh out those fighter APCs, and a complete sweep of APC rows to place each vehicle heroes to their max potential.
The heroes I see that have more flexibility in an APC are Wings of Liberty and Tech Priestess across the front and mid-row. They don't necessarily have a strongest place, but rather it depends on the heroes you pair them with. The 3 sisters are easier to place as they are designed to complete a single APC and occupy each row without any crossover or conflict in position, though Farseer and Vanguard are interchangeable due to their skill types. Major Anastasia also cements her place in the mid-row based on her skillset too.
S3 HERO RANK
| | |
| --- | --- |
| WINGS OF LIBERTY SHOOTER | A |
| MAJOR ANASTASIA VEHICLE | S |
| FARSEER VEHICLE | A |
| VANGUARD VEHICLE | A |
| COUNTDOWN VEHICLE | A |
| TECH PRIESTESS FIGHTER | S |
These are my personal rank classifications for each legendary after a mix of using them in formation, observations in battles, skillset and carry status. You may have feelings to the contrary but like everything, take it with a grain of salt however here is an explanation of what it means for heroes under each classification
S RANK – top tier heroes within this season that can majorly influence an APC and the tide of battle. They either have great counter/ supportive/ or offensive skills, play well with a variety of hero combinations or have skill activation % that are reliable. They generally excel with unique traits that stand above the rest. They tend to have great power development throughout or when maxed beyond lower ranks.
A RANK – excellent hero that delivers well in the area they excel at. They generally have good activation %, deal solid damage, and can provide the edge in battles if things are looking tight. There may be another hero that performs or offers a little more which stops them from being S rank but is still a formidable hero to place in your APC. They will either have a counter of some sort, go beyond in dealing damage, or propping up friendly squads to overturn an APC.
B RANK – solid heroes that perform their role well with any respectable damage, reliable skill activation, damage range, and a good array of skillsets. B rank heroes mean they can be used in the formations but are more limited in their offering or better used in situations rather than all-around excellence. They may lack attack penetration of higher rank heroes, meaningful counters, or effects, but they still possess some influence in battle.
C RANK – still very good heroes that are perfectly serviceable, but lacks the staying power once you have other hero alternatives to choose from. They provide average all-around skillsets, damage or debuffs, take a long time to prove their value and worth, or suffers less desirable skills that make the hero imbalanced. These heroes suffice if you can stick it out to max them, but need good heroes around them to do well and are replaceable with situational influence.
D RANK – heroes that are average in their overall capabilities to make a meaningful difference to APC formations and battles, while effects and damage are serviceable but insignificant. Less likely to use in APC formations or work towards max status based on their highest potential. Possesses little staying power in the future lineups. These are next in line to split to develop other heroes should you choose to.
E RANK – lackluster heroes that offer very little value in their abilities compared to others. Their skillset is very weak, limited potential, and is an unlikely hero that you would consider placing in your APC. Basically, you're better off splitting them to upgrade the other heroes as soon as you get them. This is the lowest hero classification you will see in my hero guides.
WINGS OF LIBERTY
HERO TYPE SUPPORT DAMAGE DEALER
TROOP TYPE SHOOTER
SPECIALTY COUNTER AND HEALING
COUNTER DISARM, TROOP RECOVERY
APC PLACEMENT FRONT / MID
AWAKEN EFFECT +40 COMBAT SPEED, +15%MIGHT & RESISTANCE
KEY SKILLS
2 | PIERCING ROUND (COMBAT) 1 TURN PREP
(3,2) 40% Chance to deal 486% damage to 2 random enemy squads within range, making their resistance -47%, lasting 2 turns
5 | SOUL OF FREEDOM (PREP)
(4,3) First 2 turns, disarm 2 random enemy squads, making them unable to basic attack, on the 2nd turn, deal 267.5% damage to all enemy squads
8 | ADRENALINE SHOT (COMBAT) 1 TURN PREP
35% chance to deal 343% damage to 2 random enemy squads within range, and heal self and a random friendly squad (67% recovery rate) (total damage = 686%)
SKIL UNLOCK SEQUENCE: 8, 6, 7
Wings of Liberty has a place in your shooter formation thanks to his wide skillset abilities, very good damage %, and an array of crowd control with troop healing capability, the first shooter of his kind over the three seasons. His preferred mid-row allows his adrenaline shot to activate over the later turns while his guaranteed disarm in the first turn lets your shooters set the tone. He provides good counter against the Panther, Major Ana and Captain Ivanov though less effective against the three sisters due to their combat skill focus vs basic troop of PIA.
STRENGTH Wings is the first shooter with healing capability, which is a big deal. His Adrenaline shot has acceptable skill activation % that deals very good damage over 2 enemy squads. Considering shooters have the lowest HP and defences, recovery among shooters is great and it will allow your key shooter heroes to stay over the rounds a little longer. Piercing round is a high damage skill over two squads which I like and the extra resistance debuff % allows your other heroes to capitalise on that.
DOWNSIDE While Adrenaline shot really adds value to using Wings of Liberty, his healing is dependent on the skill activating which is ok, but not high for consistency. The combat skill and his preferred mid or front positions make him vulnerable to suppression to pull it off. His Soul of Freedom disarm is only for the first turn which is less effective than say S2 Inquisitor's Judgement of Justice, but the guaranteed activation gives you an early leg on the enemy. His debuff piercing round can be countered by Major Ana's Blitzkrieg skill.
MAX DEVELOP 50/50. If you pull Wings of Liberty in the smaller Ana/Tech Priestess pool, find yourself with a few copies or have an active shooter APC you are focusing on, then yes he is worth maxing as he will be useful straight away. Depending on if you pull in S4 or SX, he'll pair well with others like Hummingbird in S4 and S1 shooters to make a very solid shooter APC. If you only receive one of him in the pool or from doomsday rewards, then you are better to hold off for heroes Deus Ex and Hummingbird in S4 or Koschei, Nomad in SX that are serious shooters.
RECRUITMENT POOL
Doomsday Season 3 Pool II: Tech Priestess, Major Anastasia, Wings of Liberty
RELEVANCE
He is relevant in S3 and S4 before shooters make a big splash onto the SX scene and thus, drops down the pecking order. He pairs well if you have any of Inquisitor, executioner, cincinnatus, Bart or iron guard. He'll serve well in S4 and can play with Deus Ex front row and Hummingbird in S4 or if you skip into SX, Nomad. Koschei replaces him and his effectiveness to play alongside Koschei remains to be seen. He'll make a solid shooter APC, just not top tier in SX.
DIRECT HERO SUCCESSOR DEUS EX MACHINA (SX), KOSCHEI (SX), TRACKER (SX)
RANK A
MAJOR ANASTASIA NASTYA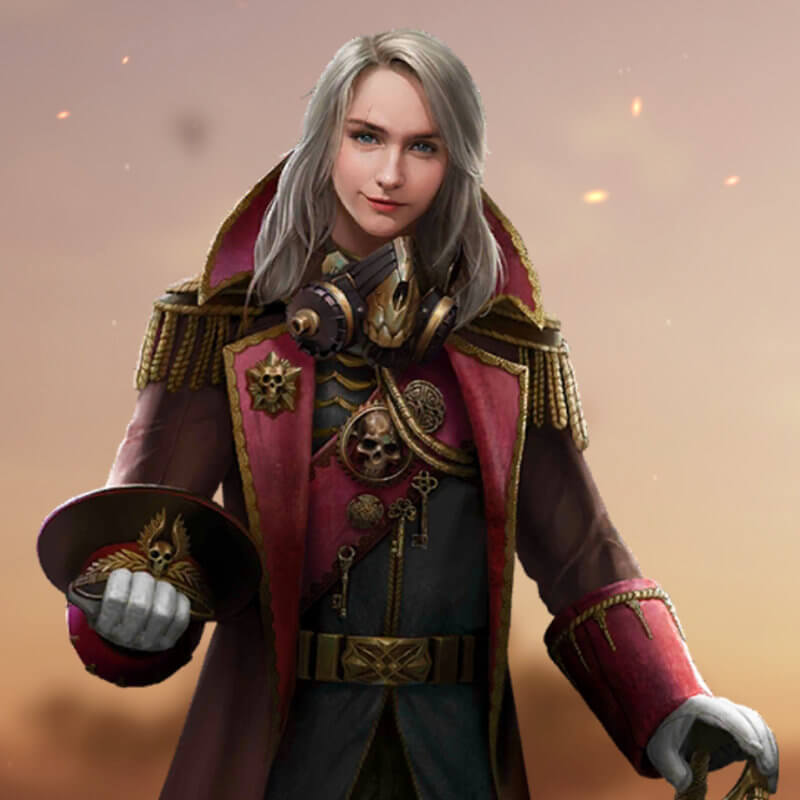 HERO TYPE HIGH SUPPORT
TROOP TYPE VEHICLE
SPECIALTY SIGNIFICANT COMBAT BUFF
COUNTER DEBUFF COUNTER, SUPPRESSION
APC PLACEMENT MID OR ANYWHERE DEPENDING ON HEROES
AWAKEN EFFECT +180 COMBAT SPEED, +15%MIGHT & RESISTANCE
KEY SKILLS
2 | BLITZKRIEG (COMBAT)
(4,3) 30% chance to remove all debuffs of friendly vehicles and shooters (excluding debuffs from pre-battle skills), and give their basic attacks 25% to cause 1 turn suppression, lasting 1 turn
5 | CRIMSON TIDE (PREP)
(3,3) First 3 turns, increase battle speed of all friendly squads by 100, has a chance to deal 2 basic attacks each turn
8 | SLAUGHTERING SIEGE(PREP)
(4,2) During Battle, whenever 2 random enemy squads take damage, they take 12% extra damage, maximum 5 stacks (max effect = 60% extra damage)
SKIL UNLOCK SEQUENCE: 8, 6, 7
Major Anastasia Nastya is the first vehicle hero that plays friendly with mixed troop formations. Her Blitzkrieg skill is telling as it debuffs both vehicles and shooters. Expect to see a move to mixed formations in Season 4 onwards, so having Major Anastasia is a big asset. She's mostly a support hero that sits best in the mid-row, bolstering other heroes basic attack damage, increasing the chance for more basic attacks, and hastening combat speed for quick action.
STRENGTH Her stackable slaughtering siege is pretty good, with up to 60% extra damage given past turn 5, helping to deal more towards the end as troop numbers decrease. Her awakened vehicle speed is the most of any vehicle hero, while crimson tide is a very important skill to counter debuffs on all friendly squads, which are prominent in the 3 Sister skillsets: Farseer (suppressing assault), Wings of Liberty (Piercing Round), and any hero that debuffs squads.
DOWNSIDE She shines when paired with heroes that synergise her skillset well in the basic attack department which is notably Panther and Ivanov in early seasons. She's harder to fit alongside SX heroes and is mostly a support hero that doesn't directly do any attacks. Her focus on empowering basic attacks means the formation is vulnerable to disarm and suppression, especially if she gets suppressed in the mid-row and cannot activate Blitzkrieg. She's more of an enabler. Besides her over-reliance on other heroes making her look great, she's an excellent team-player and a reason why she's top tier into SX.
MAX DEVELOP Yes. A very strong support hero that empowers basic attacks to stacking effect once skill 8 is unlocked, while her top vehicle speed awaken effect adds crazy vehicle combat speed during battle to pull basic attacks off more to deadly affect.
RECRUITMENT POOL
Doomsday Season 3 Pool II: Tech Priestess, Major Anastasia, Wings of Liberty
RELEVANCE
Forms the next best APC in S3 with Panther and Ivanov, while playing pretty well with SX heroes too. She loses out to the stronger vehicle heroes that includes Death Rider, Organic and Heaven's Redemption as a top tier APC, but plays excellently in a mixed APC formation with Tech Priestess, Hummingbird and more.
She'll help stay competitive in SX so has long relevance. There is certainly scope to experiment as her vehicle and shooter support abilities make her versatile so play around with your APCs to find a non-meta formation.
DIRECT HERO SUCCESSOR HEAVEN'S REDEMPTION (SX), WRATH (SX), TRACKER (SX for shooter or mixed APCs), SHADOW (SX for shooter)
RANK S
FARSEER
HERO TYPE SUPPORT DAMAGE DEALER
TROOP TYPE VEHICLE
SPECIALTY SIGNIFICANT COMBAT BUFF
COUNTER SILENCE
APC PLACEMENT MID
AWAKEN EFFECT +15% DAMAGE, +15%MIGHT & RESISTANCE
KEY SKILLS
2 | SUPPRESSING ASSAULT (COMBAT)
(4,2) 40% Chance to deal 255% damage to two random enemy squads within range, making their might and resistance -55%, lasting 2 turns
5 | FALCON'S EYE (STATUS)
(1,2) During battle, whenever a skill that requires prepping is cast, 100% to enter state of clarity, raining immunity to silence, disarm, suppression, and confusion, lasting 2 turns. After casting a combat skill, 100% chance to increase might and resistance by 100% to two random friendly squads, lasting 2 turns
8 | EMP (COMBAT) 1 TURN PREP
(5,3) 40% chance to deal 196.5% damage to all enemy squads within range, silencing and making them unable to use combat skills, lasting 1 turn (total effect = 589.5% damage)
SKIL UNLOCK SEQUENCE: 8, 6, 7
Individually, Farseer is pretty strong all-round, and leaves little for enemies to exploit. She offers pretty decent activation % on her two combat skills, deals good damage to multiple enemies and covers status effects very well. She debuffs enemy squads, inflicts silence to all enemy squads which is pretty awesome vs the singular of other heroes crowd control and adds immunity to status effects inflicted on her with Falcon's Eye. Plus, she buffs friendly squads at the same time to amazing efffect. So yeah, an awesome vehicle mid-row hero to have that synergies with Vanguard and Countdown perfectly.
STRENGTH She's impressively competent in attack and support, covering herself from crowd control while also dealing them to all parties. Falcon's Eye is an amazing status skill that covers her when she wants to pull off EMP. The 100% activation makes it deadly not just to nullify even the toughest crowd control suppressions like confuse, but also buffs other friendly squads to a high 100% too.
DOWNSIDE There's little room to exploit as she does many things well. If I had to nitpick, it's that her suppression only cancels combat skills and not basic attacks, meaning enemies with high basic attack focus can still break-through. Plus, it's only for 1 turn. Guess we can't have it all. But that's where the other 2 sisters come in. Major Anastasia can counter those high debuffs with her Blitzkrieg skill while none of the sisters including Farseer has any troop recovery abilities.
MAX DEVELOP 100%. EMP is a devastating crowd controller while Falcon's Eye helps pull EMP off without any disruption. If you have the 3 sisters, max developing her is a must, while even without them she's potent in other vehicle formations if you find the right hero synergy. With the 3 sisters, Vanguard's Skill 8 Quick Prep also helps to skip the EMP 1 prep turn, making her even more formidable in a maxed 3 sister formation.
RECRUITMENT POOL
Doomsday Season 3 Pool I: Vanguard, Farseer, Countdown
RELEVANCE
Makes the top tier vehicle formation in S3 and holds the crown in S4 too. She the drops into the A tier vs the S or SS tier of SX vehicle formations but is still ran in SX seasons as a 2nd vehicle formation. In perspective, the 3 sisters still beats the majority of formations beside sthe elites.
DIRECT HERO SUCCESSOR HEAVEN'S REDEMPTION (SX), WRATH (SX)
RANK A
VANGUARD
HERO TYPE SUPPORT
TROOP TYPE VEHICLE
SPECIALTY COMBAT SKILL BUFF, SKILL ACTIVATION BUFF
COUNTER DODGE
APC PLACEMENT FRONT / MID
AWAKEN EFFECT +120 VEHICLE COMBAT SPEED, +15%MIGHT & RESISTANCE
KEY SKILLS
2 | CAPACITOR FLUX (PREP)
(3,3) During battle, all friendly vehicle squads have -20% basic attack damage, +45% combat skill damage
5 | BLUR (STATUS)
(0,1) On the first 2 turns, whenever the hero's squad takes damage, 70 chance to evade and avoid this damage
8 | QUICK RELOAD (PREP)
(2,1) On turn 1, 3, 5, and 7, 100% chance to increase the chance of casting for 1 random friendly squads final combat skill to 100%, if the skill requires prepping, 60 chance to skill skip 1 turn of prepping.
SKIL UNLOCK SEQUENCE: 8, 6, 7
Like with Countdown, she debuffs friendly squads on basic attack in favour of combat skill damage, emphasising skill damage over troops. She's interchangeable with Farseer when it comes to front or mid-row positions since she's mostly status skill orientated. Without Farseer, Countdown and Vanguard are more prone to suppression and stopping them from activating their deadly attacks. However, in the 3 sister formation that all protect each other: Farseer's status effect immunity, Vanguard's 'dodge' and Countdown's anti-troop recovery.
STRENGTH Quick Reload is my favourite skill of hers, as she helps skip turn preps of other heroes to pull them off quicker, useful for Countdown and Farseer. Like with any of the sisters, Vanguard plays a piece in the formation puzzle, each complementing the other's skill set and focus.
DOWNSIDE she doesn't really have glaring downsides, from the fact her skillset are mostly prep and status pre-battle skills that avoid counters from other heroes. She's a support hero that buffs others so in terms of damage, you'll need to surround her with others that do. Of course, the 3 sister setup is best suited for her, but you can experiment with other vehicle heroes into SX. She offers the 'weakest' kind of crowd control, with a decent % to avoid damage, but only limited to a mere 2 turns which is pretty lacklustre. Less favourable compared to The Jax: Flash skill from S1 which was anytime during batle.
MAX DEVELOP Yes. If you are aiming for the 3 sisters, you'll definitely want to max develop Vanguard. Unlock her Quick Reload skill to skip prep turns in Countdown's deadly First Strike or Farseer's EMP and benefit from her increased vehicle combat speed when awakened.
RECRUITMENT POOL
Doomsday Season 3 Pool I: Vanguard, Farseer, Countdown
RELEVANCE
Relevant within the 3 sister formation that serves well into SX. Individually, she's less in the running among SX heroes, but her support skills potentially make her useful among later meta seasonal formation outside of Farseer and Countdown.
DIRECT HERO SUCCESSOR CAESAR (S4), CRUSHER (SX), KAMIKAZE (SX), HEAVEN'S REDEMPTION (SX)
RANK A
COUNTDOWN
HERO TYPE GLASS CANNON
TROOP TYPE VEHICLE
SPECIALTY COMBAT SKILL DAMAGE DEALER
COUNTER ANTI-TROOP RECOVERY
APC PLACEMENT BACK
AWAKEN EFFECT +15% vehicle damage, +15% vehicle might and resistance
KEY SKILLS
2 | FIRST STRIKE (COMBAT) 1 TURN PREP
(5,3) 35% chance to deal 334.5% damage to all enemy squads within range (total damage = 1004.5%)
5 | SECOND STRIKE (COMBAT)
(5,3) 30% chance to deal 255% to all enemy squads within range, making them unable to recover units, lasting 2 turns (total damage = 765%)
8 | DEATH COMES (STATUS)
(4,1) During battle, hero's squad cannot basic attack, has 35% increased skill damage, and also deal 301% skill damage to a random enemy squad within range
SKIL UNLOCK SEQUENCE: 8, 6, 7
Countdown is a back row vehicle hero that forms the backbone for dealing with devastating damage in the 3 sisters' setup. She doesn't hold back with her combat-centric skillset. She can hit to damage levels like shooter heroes with First strike, counters the introduction of troop recovery with Second Strike that negates that, while Death Comes abandons basic attack for even more deadlier combat skill damage.
STRENGTH You can see her as the glass cannon of vehicle heroes and is most effective when paired with vanguard and farseer. Individually, she is still very tough, however the likes of Farseer's Falcon Eye and Vanguard's Quick Prep skills makes those ok activation % much greater.
First Strike is a deadly damage dealer and as mentioned she counters Tech Priestess and Wings of Liberty troop recovery skills, lasting for 2 turns which can be crucial, especially as those two heroes mostly sit within range. With skill 8 unlocked, Death Comes makes First and Second Strike even more devastating.
DOWNSIDE Individually and if she isn't in a completely maxed 3 sister formation, her 1 turn prep and ok activation % does make her susceptible to suppression, though her backrow status makes her harder to reach. With Death Comes, as she doesn't basic attack, lower suppressions such as silence can cancel her combat skills. Other than that, there's little in the way as a damage dealer you can fault her, which is why she is so effective in S3.
MAX DEVELOP 100%. If you're looking to build the 3 sister formation, Countdown is what makes Vanguard and Farseer's skillset so effective. She is the glass cannon of the vehicle formation and even not, with other heroes that can synergise or prop her combat skills is still very deadly, especially from the back. Death Comes helps bring the first 2 combat skills to truly deadly effect.
RECRUITMENT POOL
Doomsday Season 3 Pool I: Vanguard, Farseer, Countdown
RELEVANCE
Forms the top vehicle formation in S3 which is still deadly into SX. It no longer holds the top-tier status in SX, however is very much relevant as a 2nd APC when among the elites. She's not as versatile to work with other heroes, perfectly setup for the 3 sister formation, but there's certainly scope to later if you're looking to build vehicle APC's across multiple season heroes.
DIRECT HERO SUCCESSOR DEATH RIDER (SX)
RANK A
TECH PRIESTESS
HERO TYPE DEFENSIVE / SUPPORT
TROOP TYPE FIGHTER
SPECIALTY INSANE TROOP RECOVERY / DAMAGE BUFF
COUNTER HEALING / CONFUSION
APC PLACEMENT FRONT / MID
AWAKEN EFFECT +15% HP, +15% Might and Resistance
KEY SKILLS
2 | PANGOLINMK I (PREP)
(2,2) First 3 turns, 2 friendly squads have 60% bonus damage
5 | RADAR JAMMING (COMBAT) 1 TURN PREP
(4,2) 50% chance to confuse 2 random enemy squads within range, skills and basic attack targets become random, lasting 2 turns
8 | MEDICAL NANOBOTS (PREP)
(2,3) During battle, when all friendly squads receive damage, 50% chance to recover some units (recovery rate 33%)
SKIL UNLOCK SEQUENCE: 8, 6, 7
Tech Priestess is an excellent fighter hero, who also doubles up to be top=tier in mixed APC formations. Her combination of Radar Jamming that confuses enemies to either basic attack or combat skill, which can potentially hit their own friendly targets is one of the best crowd control effects in Last Shelter, while medical Nanobots is also one of the most effective troop recovery abilities among heroes. She's a support hero that buffs fighter hero HP for even more troop resilience. She's interchangeable in the front or mid-row depending on your hero combination, but she's one of the shining stars in Season 3.
STRENGTH Her Pangolin MK I prep skill is a great straight-up damage buff to other heroes which helps their damage-dealing effect, while radar jamming and medical nanobot are among the best healing and crowd control skills among the heroes. Medical Nanobot is recovery of the best-kind, due to the fact it's based on damage on all squads and not per number of turns or skill activation which is really good. The recovery rate isn't the highest in absolute value but the mechanic means she does heal a lot.
DOWNSIDE There's little to argue about Tech Priestess' capability, but you could say her vulnerability to CC that stops prep required for radar jamming and Countdown's Second Strike to negate TP's recovery skill are the only other. If you want to fully utilise her in a mixed formation, ultimately you'll need Baneblade APC parts which is both expensive and time-consuming. Certainly the right combination of Dreadnought parts and Ranger serve well.
MAX DEVELOP 100%. She has excellent healing ability, forms top tier mixed APC formations and top fighter APCs into SX seasons. She's at her best when Medical Nanobots is unlocked, and when you have that together with radar jamming which offers one of the best healing and crowd control suppression, you'll be competing with the top. She's certainly a long-term hero you'll want for later seasons and her versatility in mixed formations makes her desirable even among the very elites.
RECRUITMENT POOL
Doomsday Season 3 Pool II: Tech Priestess, Major Anastasia, Wings of Liberty
RELEVANCE
Top fighter hero even among the SX hero elites. She pairs well with SX hero Canoness and offers one of the best healing troop recovery abilities too. You'll find her among the strongest fighter formations and forms the top tier mixed troop formations too. She stays top-tier into SX seasons and plays well in a defensive queue or attacking formation.
Bear in mind, in mixed formations you'll need a combination of dreadnought, ranger and/or phantom parts to bring the best out of her if Baneblade is not a viable option for you to do so. So get crafting!
DIRECT HERO SUCCESSOR CANNONESS (SX), GLUTTONY (SX), SCARLET (SX)
RANK S
I hope you enjoyed my Last Shelter Season 3 Heroes Guide. I'm constantly looking at the kind of information that helps players learn more about these heroes, presenting them in an engaging way and make it fun to read at the same time. If you have any feedback of what you'd like to see updated in future hero guides, leave a comment down below, otherwise check out the rest of my Last Shelter articles and guides!
LAST SHELTER (VIEW ALL)
Clash of Zones: Gathering Day
Clash of Zones: Research Tech Day
Clash of Zones: Hero Development
Baneblade Super Energy Core Guide
Doomsday Shop & Coin Spend Guide
Eden: Dissidia Beginner's Guide
SX Legendary Ticket: Which Hero Group?
Seasonal Hero Recruitment Schedule
SX Hero Recruitment Timeline
Positions for Every Season Hero
Legendary Heroes Guide
Season 1 Heroes Guide
Season 2 Heroes Guide
Season 3 Heroes Guide
Season 4 Heroes Guide
Wisdom Medal Hero Trick Guide
Best Ways to Level Up Heroes Fast
How to Save Electricity with Buildings
Doomsday Season 1 for Beginners
Base Level 25: REAL Journey Begins
Is VIP Shop Worth Unlocking?
Is Project Hero Worth it?
How to Earn Hero Super Tickets Fast