What's up Team KBA! Today I'm going to deep-dive into one of many guides I'll be posting around heroes – which are one of the most exciting parts of Last Shelter – and this is dedicated solely to orange heroes! You can find more of my guides in the Last Shelter Universe and future guides focused on seasonal heroes here, so make sure to check the series below.
From the beginning, base orange heroes are the ones you 'Oooo' and 'Ahhhhh' when you pull your first shiny animated hero from a recruitment ticket. Over time, each hero's strengths and shortfalls are more evident, so I'm here to share my subjective viewpoints on all the orange heroes I've come across to help you understand them better, APC formation thoughts, and unique skills to look out for. Sit back, and enjoy the in-depth read and think about your own set of heroes to bring the best out of them!
LAST SHELTER (VIEW ALL)
Clash of Zones: Gathering Day
Clash of Zones: Research Tech Day
Clash of Zones: Hero Development
APC Stats & Hero Skills Guide
Seasonal Hero Recruitment Schedule
Positions for Every Season Hero
Legendary Heroes Guide
Season 2 Heroes Guide
Season 3 Heroes Guide
Season 4 Heroes Guide
Best Ways to Level Up Heroes Fast
How to Save Electricity with Buildings
My Doomsday Season 1 Report
Doomsday Season 1 for Beginners
Base Level 23: All About Rewards
Base Level 25: REAL Journey Begins
Is VIP Shop Worth Unlocking?
Is Project Hero Worth it?
How to Earn Hero Super Tickets Fast
How Much is Pay to Win?
HEADS UP!
While green and purple heroes are more common to unpack each time you pull a normal, advanced or super ticket, you are far less likely to pull orange heroes. You may get one or two orange heroes after a few tickets pulls in a close period of time, but then you may not pull any for over a month or so. You may pull an orange hero every few weeks, whether they are from your daily free tickets or stock of tickets you've saved up, but generally, your probability of pulling an orange hero balances out over time.
Here are a few tips for players new to Last Shelter and reminders for more experienced players to remember; I recommend reading my guides to Max Level up Heroes Quickly, and perform well on Clash of Zones Hero Development Day (opens a new window) to supplement your hero growth. Bear these in mind as you play:
BUILD 1 STRONG APC AT A TIME When upgrading heroes or managing multiple heroes, you should always aim to build one strong APC and focus your core development around them. You'll quickly learn, one strong set of heroes works better for you than 2 or 3 sets of APCs with weaker heroes. They will give you a stronger team to battle, either hitting zombies, during Doomsday battles, Kill Enemy, and later on Eden. Over time, you can specialise your APCs with formations that specialise in vehicles, fighters, shooters, attack or defence, but having one solid set of heroes to move between APCs will help you go further than upgrading thinly.
BUILD APCS WITH ORANGE HEROES This may take a long time, depending on if you spend on tickets, either have zone commemoration maxed or rely on the free tickets and season rewards, but the idea is to have your APCs filled with orange heroes. This is not always the case depending on your luck, so you should make a call on which heroes to focus on and use the others to upgrade those heroes, knowing you'll get some again later on if you are in a position to.
SPLIT ORANGE HEROES WISELY! they are hard to come by so don't go splitting orange heroes so quickly like any hero, ESPECIALLY if it is just to get their wisdom medals. 600 wisdom medals can get a skill from 1 to 6 or 7, BUT it's a waste considering orange hero medals are required to unlock skills 5 to 8. Any excess heroes should ONLY be split for unlocking skills, and any duplicates should ALWAYS be used first to unlock that same hero's skill 6 awaken ability. Balance when you feel you have a solid set of orange heroes in your APCs before you decide to split orange medals to open their skills. Usually, that's once you've got them to to a minimum of level 35 for their skill 6 awaken ability and then level 45 for skill 7 and maxed level 50 for skill 8.
RULE OF SKILL THUMB Like mentioned above, you should aim to open skill 6 (awakened) of an orange hero once you have their duplicate medal (if you pull the same hero in a ticket, they turn to an orange medal automatically). It doubles your troop count and buffs your troops all in one go, the most important from skill 1-6. It is then recommended to save orange medals to unlock skill 8 first, which is combat, state, or prep skill vs skill 7 which are troop buffs (might, resistance, hp). There are exceptions, but I'll cover that in another article.
EASIER TO MAX THAN SEASONAL legendary heroes are far easier to max all of their skills than any seasonal hero. They require only 1 duplicate of the same hero vs a total of 4 seasonal hero copies to max in addition to several legendary heroes too. In many situations, legendary heroes maxed will beat out partially developed seasonal heroes. There are exceptions to this with exceptional S rank heroes, or deadly combinations that are difficult to break. You can experiment with partial seasonal and maxed legendary in an APC to find a striking balance to improve maxed legendary setups once they hit their limit.
GROW WITH PROJECT HERO entirely optional and one I have not done, but if you don't mind spending in the game, Project Hero is one of the best packages to really help your hero development. Great value for money – the earlier in your game – the better, providing you with a range of drops that include super tickets, wisdom medals, hero EXP and supplemental heroes daily. The best part? You can pick the orange hero you want to have (or duplicate to unlock awaken skill 6). Project Hero improves after every 2 or 3 times you do it so a great value way to help your heroes grow, BUT you DO NOT need to spend on this to build a great set of heroes. Just throwing it out there if you choose to. Read my Hero Development Guide (opens a new window).
LEGENDARY HEROES RANK
| HERO | RANK |
| --- | --- |
| Arsenal | A |
| Dawn Guardian | B |
| Destroya | S |
| Forsaken One | S |
| Iron Guard: Hans | S |
| Militant: Nile | C |
| Razor: Musk | A |
| Reaper | B |
| Shootaman: Mahuuk | A |
| Undertaker: Lucia | E |
| War Hound | D |
These are my personal rank classifications for each legendary after a mix of using them in formation, observations in battles, skillset and carry status. You may have feelings to the contrary but like everything, take it with a grain of salt however here is an explanation of what it means for heroes under each classification
S RANK – top tier heroes within this season that can majorly influence an APC and the tide of battle. They either have great counter/ supportive/ or offensive skills, play well with a variety of hero combinations or have skill activation % that are reliable. They generally excel with unique traits that stand above the rest. They tend to have great power development throughout or when maxed beyond lower ranks.
A RANK – excellent hero that delivers well in the area they excel at. They generally have good activation %, deal solid damage, and can provide the edge in battles if things are looking tight. There may be another hero that performs or offers a little more which stops them from being S rank but is still a formidable hero to place in your APC. They will either have a counter of some sort, go beyond in dealing dama or propping up friendly squads to overturn an APC.
B RANK – solid heroes that perform their role well with any respectable damage, reliable skill activation, damage range, and a good array of skillsets. B rank heroes means they can be used in the formations but are more limited in their offering or better used in situations rather than all-around excellence. They may lack attack penetration of higher rank heroes, meaningful counters or effects but still possesses some influence in battle.
C RANK – still very good heroes that are perfectly serviceable, but lacks the staying power once you have other hero alternatives to choose from. They provide average all-round skillsets, damage or debuffs, take a long time to prove their value and worth, or suffers less desirable skills that makes the hero imbalanced. These heroes suffice if you can stick it out to max them, but need good heroes around them to do well and are replaceable with situational influence.
D RANK – heroes that are average in their overall capabilities to make a meaningful difference to APC formations and battles, while effects and damage are serviceable but insignificant. Less likely to use in APC formations or work towards max status based on their highest potential. Possesses little staying power in the future lineups. These are next in line to split to develop other heroes should you choose to.
E RANK – lacklustre heroes that offer very little value in their abilities compared to others. Their skillset is very weak, limited potential and is an unlikely hero that you would consider to place in your APC. Basically, you're better off splitting them to upgrade the other heroes as soon as you get them. This is the lowest hero classification you will see in my heroes guides.
HERO POSITIONS
Below are the primary positions each orange hero should be placed in an APC formation to get the most out of them. Some heroes can also be used in secondary positions like mid-row or back-row depending on their combat skill range and APC combinations.
| Hero | Front Row | Mid Row | Back Row |
| --- | --- | --- | --- |
| Arsenal | X | X* | |
| Dawn Guardian | | X | X* |
| Destroya | X* | X | |
| Forsaken One | X* | X | |
| Iron Guard: Hans | | X | X* |
| Militant: Nile | X* | X | |
| Razor: Musk | X | X* | X |
| Reaper | X | X* | |
| Shootaman: Mahuuk | | X | X* |
| Undertaker: Lucia | | X | |
| War Hound | | X | |
* to indicate the best position if suitable in more than one position
COMBAT SKILL RANGE/ TARGET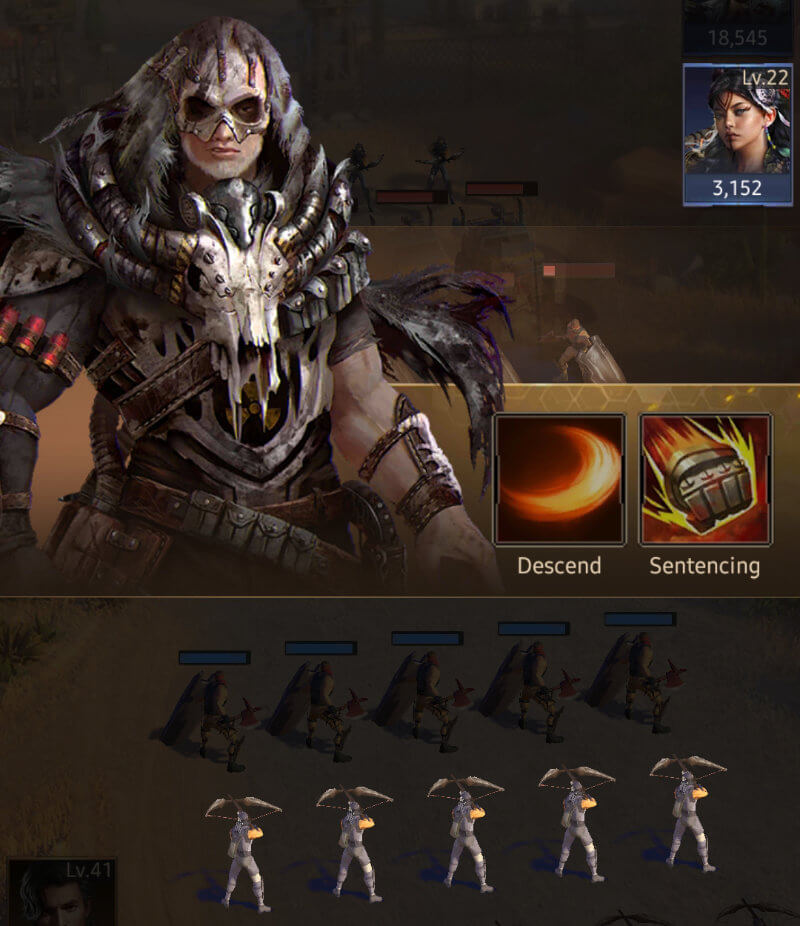 Below I've tabled the range and target (R,T) of Skill 5, 7, and 8 for each orange hero. This is useful in understanding hero placement in an APC formation, how far their skills will reach, and the number of enemies they target. This doesn't include the % hit rate and the damage they deal, solely on the range and target.
| Hero | Skill 2 | Skill 5 | Skill 8 |
| --- | --- | --- | --- |
| Arsenal | (3,2) | (3,2) | (3,1) |
| Dawn Guardian | (5,1) | (5,3) P | (5,2) |
| Destroya | (2,1) | (3,1) P | (2,1) |
| Forsaken One | (2,1) | (3,1) | (2,1) |
| Iron Guard: Hans | (5,1) P | (4,2) | (5,1) |
| Militant: Nile | (2,2) P | (2,2) B | (4,2) D |
| Razor: Musk | (4,2) | (4,2) | (3,1) |
| Reaper | (2,1) | (3,2) | (5,3) P |
| Shootaman: Mahuuk | (4,2) | (5,2) | (5,1) P |
| Undertaker: Lucia | (4,1) | (4,2) | (1,1) B |
| War Hound | (3,1) | (2,1) | (3,1) |
B = buff skill, D = debuff skill, P = prep skill // B & D are skills focused on these and do NOT include combat skills which also deal effects like silence, suppression or disarm. I.e Skill 8 decreases might to enemy squad is (5,3) D
An example is with a range of 5 and a target of 1, that hero skill can reach all three rows in an enemy APC and hit any one of them. So if you place them back row, that skill can still hit any 3 of them. It's important to note their range does not automatically mean they are front, mid, or back – it depends on their other skills, heroes in the rest of your APC, and which rows you want to focus on them hitting. You may want to focus mid-range attacks all at the front or hit those further back to collapse the overall APC. That is something to decide on, but this gives a general view of that conversation.
APC FORMATIONS
You may hear about hero synergies in APC formation discussions – this is where heroes paired with others complement each other's style and helps with activating skills more frequently. While there are only a few official hero synergies (i.e. Veteran, Gun for Hire, Bart the Professional) which increase APC formation might and resistance, these are a mixture of purple and S1 heroes which isn't the most powerful set of shooters.
However, there are more informal hero combinations where reading between the lines in their hero bio, and experimenting with setups can help you understand which heroes pair better with others. For example, I always found that when Razor is paired with a front-row Destroya, his skills rarely activate. Switch him with more attacking heroes like S1 war boss, Reaper, or tank alternative Forsaken One, and Razor goes to town. Here are some combinations of hero setups I've seen work well, learned from others and my own personal experiences to help you build you APC setup with base orange heroes.
TANK (ABSORB DAMAGE, LOW TROOP LOSS)
Tank formation is an APC that can take a lot of damage and lower troop loss count with HP buffs given by Forsaken One and Destroya Skill 6 and Skill 7 (+22% HP). There are no direct counters to HP. They can take high damage and allow your formation to last until Round 8 and works well against high-attack formations. Combine that with their silence and suppression skills, and your enemy will be hard-pressed to release their skills.
Forsaken, Destroya, Shootaman / Dawn Guardian
Destroya, Forsaken One, any ranged hero
Destroya, Arsenal, any ranged hero
Destroya, War Hound, any ranged hero
TROOP KILLER (HIGH KILLS)
High on the offensive, this attack-minded APC instead powers their way through by racking up the enemy kill count, with plenty of direct kills. Pair heroes with combat skills that deal silence or suppression to reduce the chance of being interrupted, especially if they have prep skills. These are a combination of high range and direct kills. Reaper is especially potent with his siege might buff once awakened.
Reaper, Shootaman / Dawn Guardian, Iron Guard
Forsaken One / Destroya, Reaper, Shootaman / DG / IG
DEFENCE BUFFER (STATUS DEALER)
These heroes debuff their way to a win, reducing enemy stats and buffing friendly squads to win a game of defence over strength. These are solid defensive APCs to leave inside your base when sieging if attacked. Though low on dealing damage, it reduces the number of attack enemies deal with your troops.
Destroya / Forsaken One, Arsenal, Shootaman
Razor, Arsenal, Dawn Guardian
Arsenal, War Hound, Any ranged hero
Militant, Arsenal / War Hound, Any ranged hero (FFF)
BALANCED (MIXED TROOPS)
You may use balanced formations with a set of fighters, shooters and vehicles in any order towards the beginning, but it is better to create formations that use solely the same troops for numerous reasons. These offer a might and resistance +25% buff. But, not that from S4 onwards, both heroes and Baneblade parts mean the greater presence of mixed formations for that killer combo.
ALL VEHICLE (VVV)
There are very few specific orange troop type heroes, with Razor the only vehicle-type base orange hero. He works well with offense-style heroes. Razor complements S1 heroes Jax: The Flash, The Falcon: Khalid and War Boss: Chuck who are also vehicle-focused heroes that add extra firepower and buffs for a solid S1 vehicle APC.
Razor, Reaper, Shootaman/ Dawn Guardian
Reaper, Razor, Shootaman / Dawn Guardian
Forsaken One, Razor, Shootaman
Jax: The Flash (S1), Razor, Chuck: War Boss (S1)
Falcon (S1), Razor, Chuck: War Boss (S1)
ALL SHOOTER (SSS)
Iron Guard is the shooter focused hero among orange heroes, with slightly higher might and resistance troop buffs and is a great shooter hero to work with. He works well with offense heroes Reaper and pairs well with S1 heroes Janissary, Cincinnatus, and Bart the Professional.
Janissary (S1), Iron Guard, Bart: The Professional (S1)
Reaper, Arsenal, Iron Guard
Reaper, Shootaman / Dawn Guardian, Iron Guard
Cincinnatus (S1), Iron Guard, Bart: The Professional (S1)
ALL FIGHTER (FFF)
Militant: the Nile is the fighter-focused orange hero among orange heroes with debuff and status skills. He pairs well with tank heroes Destroya, Forsaken One or Arsenal, and S1 heroes The Uqbah The Courageous, Dragon's Rage: Danny and Light of the Past: Klause.
Destroya / Forsaken One / Arsenal, Militant, Shootaman / Dawn Guardian
Courageous (S1), Militant, Dragon's Rage (S1)
Cincinnatus (S1), Militant, Dragon's Rage (S1)
Light of the Past (S1), Militant, Dragon's Rage (S1)
Let's finally talk about each base orange hero in Last Shelter: Survival, shall we?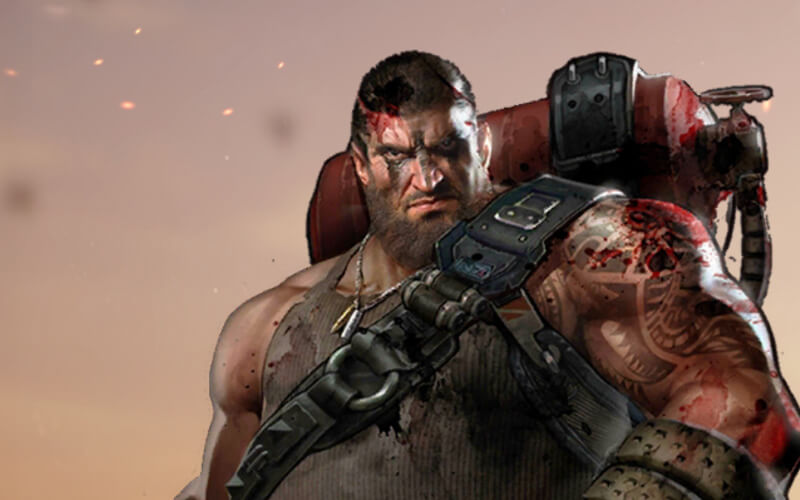 IRON TEEF THE DESTROYA
APC FORMATION FRONT-ROW
HERO TYPE TANK
BEST ABILITY FIRE AT WILL (SKILL 8)
EFFECT SUPPRESSION / TROOP ATTACK AND HERO SKILL CANCEL (SKILL 8)
Destroya is right at the top when it comes to the best bare orange heroes to work with. He is comparable to Forsaken One and takes a while to become as powerful compared to Forsaken, but I find Destroya is an excellent front row heroes. Destroya becomes powerful once you unlock his Skill 8 Fire at Will ability which deals high damage and inflicts suppression for 1 turn to an enemy squad.
Suppression is the best cancellation you can have, however takes longer to unlock and Destroya's skill 5 requires 1 turn prep. This longer time to reach max potential and prep skill that could be negated are his shortcomings.
MAX DEVELOP? Yes. He takes longer to reach his max potential but is highly worth it once skill 8 is unlocked. His full suppression ability is devastating when it pulls off, nullifying an enemy squad's actions completely for 1 turn. Destroya is one of the best orange heroes you can have and is highly worth max developing in your core APC.
RANK S
THE FORSAKEN ONE
APC FORMATION FRONT-ROW
HERO TYPE TANK
BEST ABILITY FLURRY (SKILL 8)
EFFECT SILENCE
Forsaken One is also an excellent front row hero that just edges Destroya for me. Though he doesn't fully cancel out all enemy attacks like Destroya, his silence ability lasts for 2 turns, require no prep time in all of this skills and deals high damage. He is excellent when his skills pull off, however his downside is the fairly low % where skills may not activate at the 20 – 30% rate. He pairs well with heroes with high skill activation % to compensate. He is a great front row with tank stats to hold out until the last round.
MAX DEVELOP? Yes. Top frontline orange hero that is deadly and a solid hero for adding tank stats to your APC troops. Silence status is unlocked earlier than Destroya and doesn't take as long to reap the rewards even when he is still being developed. Fully unlocked, he is deadly in any APC formation.
RANK S
REAPER
APC FORMATION MID-ROW
HERO TYPE OFFENSIVE DAMAGE DEALER
BEST SKILL REAP (SKILL 8)
UNIQUE EFFECT +25% SIEGE MIGHT (SKILL 6)
Reaper is a high damage killer. He has no status effects but delivers consistent high damage, with his last skill Reap a highly effective all APC damage hitter, making him a solid mid-row hitter. He is great for sieging enemy bases thanks to his awakened siege might buff but has no status effect and is prone to suppression silence or disarm, so pair with another to ensure he can pull his skills off. A highly potent offensive hero to have in your APC.
MAX DEVELOP? Yes. A deadly mid-row hero that delivers consistent, savage death counts. His skill 8 Reap makes him much more useful, hitting all three APC rows and pairs well with a tank or all-offense APC for brutal power. His siege might bonus makes him especially great for hitting enemy bases. My personal favourite.
RANK B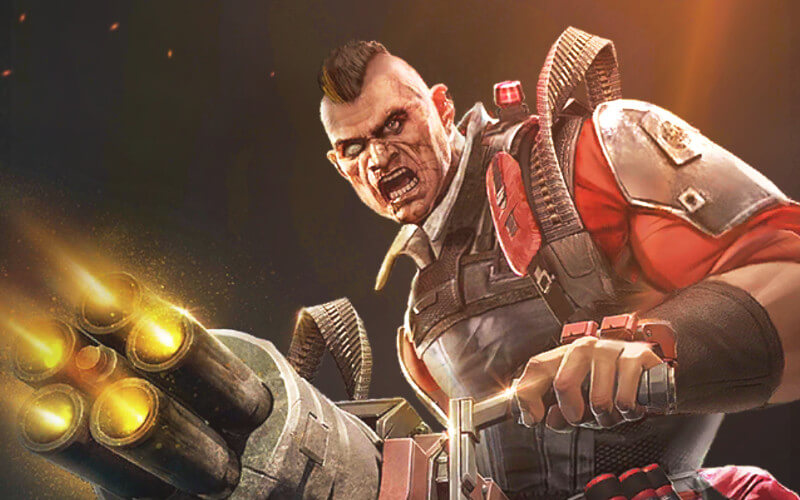 SHOOTAMAN: MOHAUUK
APC FORMATION BACK-ROW
HERO TYPE OFFENSIVE DAMAGE DEALER
BEST SKILL BIG BOY (SKILL 8)
UNIQUE EFFECT NONE
A toss-up between Shootaman and Dawn Guardian, Shootaman is a highly reliable back row damage dealer who constantly pops up off his skills. A great addition to any APC that lacks the % for heroes to pop their skills and low-powered APCs for kills you can count on. His combat skills are less powerful than Dawn Guardian, but his skill 8 Big Boy deals great damage, and has one fewer skill that requires a prep turn than Dawn. He is also highly likely to pop off his skills every turn, while Dawn has much lower activation %. It's split between Dawn and Shootaman but for the back row hero where you want constant damage, Shoota is your man.
MAX DEVELOP? Yes. Unlock all three of his combat skills to be a highly effective back row troop killer. He's only one of very few heroes made for the back-row and pairs with dawn guardian or Iron guard, both also solid back row heroes or to strengthen your multiple APCs if you are at that stage.
RANK A
MILITANT: NILE
APC FORMATION FRONT / MID-ROW
HERO TYPE DEFENSIVE
BEST SKILL DISARM (SKILL 8)
UNIQUE EFFECT +30 FIGHTER COMBAT SPEED (SKILL 6)
While fighters seem to be less favourable in the Last Shelter, Militant is a solid fighter hero that works great for hitting Doomsday tiles. Militant doesn't hold up against other orange heroes, however, if you decide to stick with him, you'll be greatly rewarded with his skill 8 Disarm. It silences 2 enemies for turn 4,5 and/or 6, with 70% chance of activating when maxed.
This can hurt enemy squads, so he is best positioned in the mid-row as you need Militant to survive until at least turn 4 to benefit from the skill. Pair him with a tank hero and damage dealer back row and you've got a solid fighter APC. The downsides are he takes a very long time to be useful with Skill 8, requires a prep turn on Skill 2 that also has a big -80% debuff on his troops might for 2 turns which is a setback.
If you have a selection of heroes and orange medals to spare, he will be great for Doomsday and a solid fighter hero once you unlock Skill 8, otherwise other heroes provide more rewards for upgrading in a shorter amount of time.
MAX DEVELOP? He's a decent fighter hero that only comes alive after skill 8 os if you want to develop him, you need to all the way. He's average until then. If you think getting duplicates of seasonal fighter heroes is going to be difficult, you can't go wrong with Militant. Focus on other heroes you have first if they are heroes I outlined with higher hero worth, but if you lack a hero without any kind of suppression and either use fighters or want to prepare for Doomsday, he's good for that.
RANK C
THE UNDERTAKER: LUCIA
APC FORMATION MID-ROW
HERO TYPE OFFENSIVE
BEST SKILL BURIAL (5)
UNIQUE EFFECT +30% MIGHT AGAINST ZOMBIES (SKILL 4)
The Undertaker is quite a flat orange hero and one of the weakest – if not THE – of the base orange heroes. While her first two combat skills offer a good range, decent activation %, and damage, she's a zombie specialist which makes her become obsolete very quickly. The extra zombie might isn't useful as you develop further as you eventually can hit them with minor troop loss using normal orange heroes.
She only has two combat skills as Skill 8 is a status skill that buffs her troop squad damage up to 30%. Pretty disappointing and won't hold candlelight to orange heroes that pop off three combat skills and status effects. If I were to split her for an orange medal and unlock another hero's skill, I wouldn't hesitate to. Not worth maxing or developing.
MAX DEVELOP? Nope. As soon as I received her, she was split straight away and used to unlock Skill 8 on my Destroya. Worth it more that way than being developed.
RANK E
RAZOR: MUSK
APC FORMATION MID-ROW
HERO TYPE ALL-ROUNDER
BEST SKILL RUSH (SKILL 8)
UNIQUE EFFECT +30 VEHICLE SPEED (SKILL 6)
Razor is a very solid vehicle type orange hero who has a unique skill 8 Rush that can help him deal quite a high number of troop kills. His intimidate skill 5 always puts random 2 enemy squads at less combat skill damage for the first 4 turns, essentially debuffering their skill damage to soften the blow. Combined with skill 8 Rush which lets him attack a random enemy squad twice, he's quite a versatile hero to have in a vehicle led APC.
Open up his awakened skill and it also increases vehicle speed. Quite the status buffer, debuffer and decent hitter. He excels best as a mid-row to widen his skill range in enemy APC and covers him for his skills to pop off. A great hero to develop especially for vehicle APCs.
MAX DEVELOP? Yes. He's a versatile vehicle hero effect in any position inside your APC and offers a set of skills to deliver kills, buffs and debuffs to enemies – there aren't many heroes that offer all three.
RANK A
IRON GUARD: HANS
APC FORMATION BACK-ROW
HERO TYPE OFFENSIVE DAMAGE DEALER
BEST SKILL RELENTLESS PURSUIT (SKILL 2)
UNIQUE EFFECT +10% DAMAGE (SKILL 6)
Iron Guard is an excellent shooter orange hero who is devastating as either a mid-row or back-row. When it comes to shooters, Iron Guard is best used in the back-row thanks to his 5,4,5 range across his 3 combat skills, 2 of which combine additional damage buffs for your own squad and to deal extra to enemies. His skill 2 relentless pursuits add efficiency to collapsing enemy APCs, as he always targets the row with the lowest amount of troops and has a great balance of activation % and damage %. He supersedes Shootaman and Dawn Guardian if you have him for shooters or when combined with Shootaman as a mid-row and Reaper delivers devastating kill counts. Like those guys, he is susceptible to being silenced or suppressed with skill 2 needing a pre turn, but otherwise is THE back row hero for shooters.
MAX DEVELOP? Yes. He hits with all 3 combat skills, 1 targeting the lowest troop count and 2 with extra damage buffs. His high range and multiple target hit is comparable to Dawn and Shootaman, and is the back-row default for shooter APCs. Period. Among orange heroes, he ages very well for shooters into future seasons.
RANK S
ADANDE THE WAR HOUND
APC FORMATION MID-ROW
HERO TYPE DEFENSIVE
BEST SKILL POUNCE (SKILL 5)
UNIQUE EFFECT +7% HP (SKILL 6)
War Hound is a defensive-minded orange hero, building his strength with some tank and debuffing capabilities that reduce the enemies attacking potential. He has decent skill activation % and pretty good damage potential, which means he is good at numbing high attacking APCs but falls short when compared to other heroes will similar effects.
Best as a mid-row, his HP buff is only for his squad, compared to skill 7 of Forsaken One and Destroya, which lacks any silence or suppression effect when compared even to Arsenal and can't quite hit the heights of Reaper as a highly potent mid-row attacker. The prep skill of his best damage skill 2 makes him prone to being nullified, meaning he relies on other heroes to prop up the attack and defence. He doesn't hold up over time and is less memorable than other heroes when developed.
MAX DEVELOP? If War hound is all you have, develop him, however, he QUICKLY loses favour later on as hero skills get unlocked and maxed. He would be one of the heroes to let go sooner than later as he just doesn't age well.
RANK D
SERGEI THE ARSENAL
APC FORMATION MID-ROW
HERO TYPE OFFENSIVE
BEST SKILL FLAME HAIL (SKILL 8)
UNIQUE EFFECT SUPPRESSION / ATTACK AND SKILL CANCEL (SKILL 8)
Sergei is a good all-round orange hero. He deals decent damage over multiple targets, can attack from the mid-row and still reach all capable targets with his three direct combat skills. He is a hero that does well in many ways but doesn't reach great heights in many ways.
He combines well with a front-row tanker or all-out attacker together with a solid back row hero for direct killing action across all APC rows. His shining star is Skill 8 Flame Hail at level 50, which delivers full suppression to cancel an enemy for 1 turn. This puts him in touching distance with Destroya and offers a better cancel effect than Forsaken. He can't hit as hard as those two but is a great all-rounder hero to build an APC with. He doesn't win with brawns, he wins with brains and if you don't have access to either Forsaken or Destroya, Arsenal is the next best thing. He can be an effective front-row but mid-row doesn't affect his skill potential and puts him out of reach to suppress enemy action for longer.
MAX DEVELOP? Yes for his suppression effect. He is a solid orange hero that deals good damage to multiple targets with respectable damage, but scores higher points for his full suppression effect which cancels an enemies troop attack AND hero skill effect for 1 turn. He, Destroya, and Militant are the only heroes to deliver full cancel which makes up for his master of none stats.
RANK A
DAWN GUARDIAN: AN'NUO
APC FORMATION BACK-ROW
HERO TYPE OFFENSIVE DAMAGE DEALER
BEST SKILL AP ROUND (SKILL 5)
UNIQUE EFFECT PIERCED ARMOR EFFECT / -30% RESISTANCE (SKILL 5)
Dawn Guardian is a solid alternative to Shootaman if you don't maange to pull him, with 5,4,5 range on all 3 combat skills and multiple targets for wider APC troop damage. For me, Shootaman edges Dawn Guardian thanks to his very high activation %, high damage skill 8 Big Boy and less chances of being interrupted by silence or suppression. I know many people that use Dawn Guardian in their APCs, but Shootaman is consistent in racking up enemy kills to edge him in the hero worth rating.
Where Dawn falters slightly is low damage prep skill and only maxing out a total of 3 times with his Sentry Cannon skill 8. He is more vulnerable to silence or suppression effects with just a 55% chance of those 3 turns activating Sentry Cannon. Therefore, while Dawn Guardian is a solid high-ranged back-row hero, Shootaman is a better bet for damage dealing. People do love him though.
MAX DEVELOP? Yes. There aren't many back-row heroes (just 3) and Dawn Guardian is a very solid hero at that. While I prefer Shootaman's consistent hitting, Dawn Guardian deals more damage if his skills activate and is still reliable in the back. He has 3 direct combat skills for racking up kills. Just be aware of his shaky activation %.
RANK B
Hope you enjoyed my base orange hero guide which adds an extra angle to what you may or may not know already about these heroes. I'll add some visuals over time and if there are other kind of information you'd like me to cover, about these orange heroes, let me know down below! Stay tuned for my seasonal hero guides, with S1 heroes in the making soon. Doomsday Season 2 is upon us and S2 heroes are finally out! Let's see what this season has in store for me!
LAST SHELTER (VIEW ALL)
Clash of Zones: Gathering Day
Clash of Zones: Research Tech Day
Clash of Zones: Hero Development
APC Stats & Hero Skills Guide
Seasonal Hero Recruitment Schedule
Positions for Every Season Hero
Legendary Heroes Guide
Season 2 Heroes Guide
Season 3 Heroes Guide
Season 4 Heroes Guide
Best Ways to Level Up Heroes Fast
How to Save Electricity with Buildings
My Doomsday Season 1 Report
Doomsday Season 1 for Beginners
Base Level 23: All About Rewards
Base Level 25: REAL Journey Begins
Is VIP Shop Worth Unlocking?
Is Project Hero Worth it?
How to Earn Hero Super Tickets Fast
How Much is Pay to Win?