Sup Team KBA, this is Last Shelter and we're diving into my essential beginner's guide for Operation: Oblivion! It's a fun, action-packed mode that pits two factions in a separate battleground, vying for control over strongholds and retrieve the space key. There are multiple roles you can play to help your team win and receive those awesome super ticket and doomsday coin rewards, so here are some learnings I've picked up along the way to navigate around the battlefield and claim victory over the enemy faction! Check out the rest of my guides around Eden, Clash of Zones and heroes including Season X down below. Thanks for supporting my work.
LAST SHELTER (VIEW ALL)
Clash of Zones: Gathering Day
Clash of Zones: Research Tech Day
Clash of Zones: Hero Development
Baneblade Super Energy Core Guide
Doomsday Shop & Coin Spend Guide
Eden: Dissidia Beginner's Guide
SX Legendary Ticket: Which Hero Group?
Seasonal Hero Recruitment Schedule
SX Hero Recruitment Timeline
Positions for Every Season Hero
Legendary Heroes Guide
Season 1 Heroes Guide
Season 2 Heroes Guide
Season 3 Heroes Guide
Season 4 Heroes Guide
Wisdom Medal Hero Trick Guide
Best Ways to Level Up Heroes Fast
How to Save Electricity with Buildings
Doomsday Season 1 for Beginners
Base Level 25: REAL Journey Begins
Is VIP Shop Worth Unlocking?
Is Project Hero Worth it?
How to Earn Hero Super Tickets Fast
OBLIVION GAMEPLAY
OPERATION: OBLIVION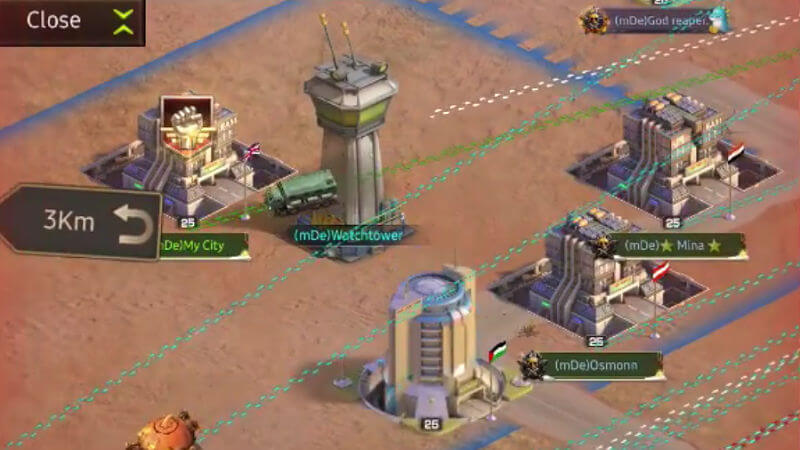 It's a bi-weekly event (every two weeks)that pits two factions from different states against each other in territory and capture the flag style mode in a world map. Participants are teleported to this separate map where other members can spectate, in a bid to retrieve the space key from the central shuttle pickup point.
Plenty of fun, lots of action, fast-paced and a refreshing way to get your team working together taking as many buildings around the map and key for the win. A total of 20 members can participate, with a further 10 as backup that can drop in if a slot is available.
QUICK MENTIONS
Duel Game Time: 1 hour, Spaceport opens up after 15 minutes to retrieve key
Titles are ineffective during Oblivion such as Presidency, Justice, Chief of Staff.
APC durability is unlimited, marhcing speed and return are not available to use.
All troops lost in Oblivion are automatically returned at the end of the duel so do not worry about the hospital, cloning, or losing troops! Just hit as much as you can. No resources are consumed toheal them either.
The personal score is determined on the amount of damage (kills) you deal with troops in addition to Space Key retrieval and capturing checkpoints. But you'll get most from killing enemy troops.
There are 3 ways to build your score: retrieve the space key (15,000 points), capturing strongholds,kill enemy troops and gather resources at a crater. The most quickest way to reach over 10,000 score points for the top personal rewards is killing as many enemy troops, a test of your combat strength and power!
HOW TO PARTICIPATE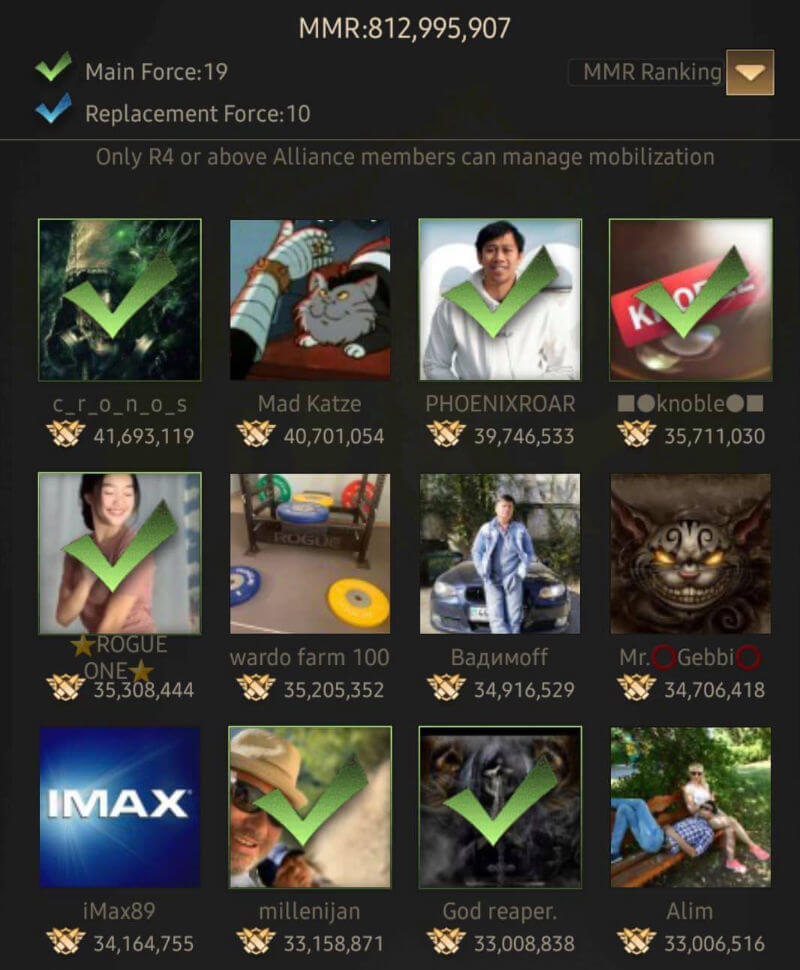 A total of 20 main participants and 10 backup members can be chosen automatically, with the chance to switch them before war starts. R4/ R5 members will need to register for Oblivion during the registration window. The 20 members chosen are who will fight in the duel, while the backups are any of those main members that don't turn up. Other alliance members can spectate duel if they aren't selected so they can watch.
DELICIOUS REWARDS
The rewards are crazy good in Oblivion, especially if you are a participating member on the winning side. Fortunately, you and all alliance members will receive rewards, so it really is a win-win situation, and a BIG win for the winners of Oblivion. For those that participate you get two rewards as soon as the duel finishes and they are the best currencies in the game: super tickets and doomsday coins.
The amount received for participants then depends on two factors: personal score and whether your faction wins or loses. See below for the breakdown:
| RESULT (SCORE) | SUPER TICKET | DOOMSDAY COIN |
| --- | --- | --- |
| WIN (>10,000) | 7 | 20K |
| WIN (<10,000) | 7 | 2.5K – 15K |
| WIN (Alliance) | 3 | N/A |
| LOSE (>10,000) | 2 | 10K |
| LOSE (<10,000) | 1 | 1.25K – 7.5K |
| LOSE (ALLIANCE) | 2 | N/A |
All alliance members (those that did not participate) still get a reward which are 3 super tickets for winning and 2 tickets for losing. That's still a great bonus for all that cannot make it and essentially free tickets for no effort so even if you can't make the Oblivion match, enjoy them!
CAPTURE BUILDINGS / TERRITORY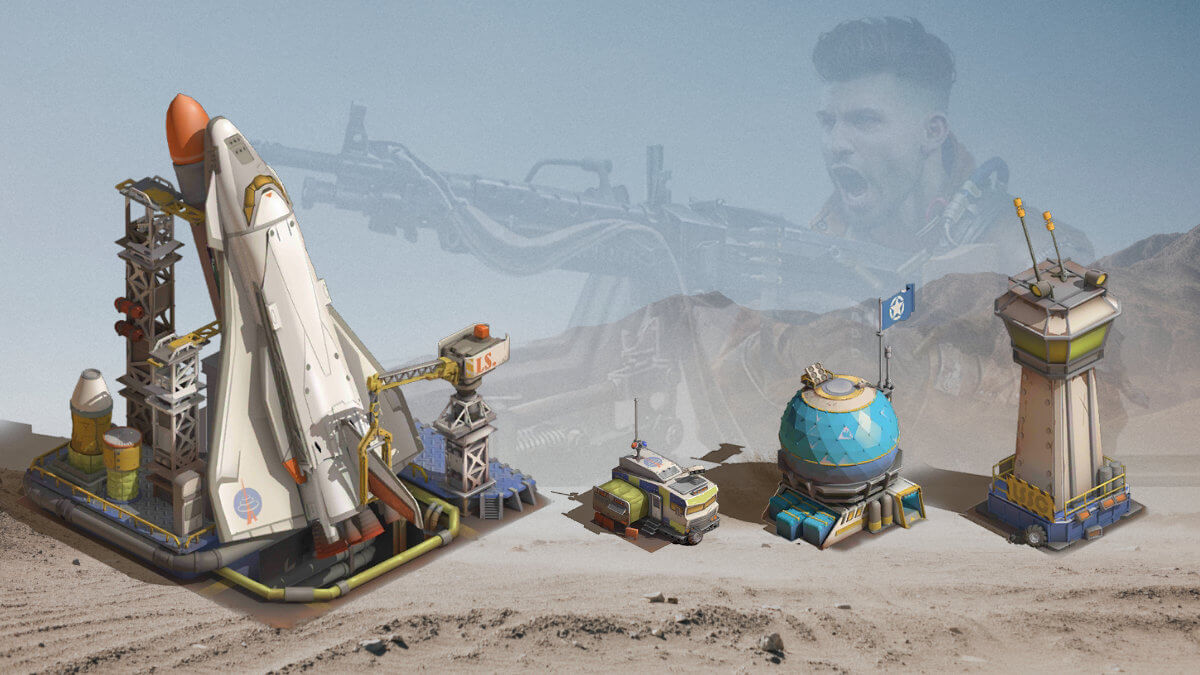 CRATER
TYPE: METEORITE RESOURCE PRODUCTION (200 points per complete gather)
In order to build watchtowers, you need meteorite resources. This can be done by gathering at craters dotted around the map, to allow your faction to construct watchtowers as and when necessary.
HOSPITAL OPENS (5 MINUTES INTO BATTLE)
TYPE STACKABLE +100% TROOP HEALING SPEED, MEDIUM SCORE GENERATOR
Keep your bases hitting by capturing hospitals to significantly increase troop healing speed. Each hospital provides a +100% healing speed which means your troops in the oblivion hospital can can get back out onto the battlefield.
ARMORY (OPENS 5 MINUTES INTO BATTLE)
TYPE MIGHT AND RESISTANCE BUFF +50%
To increase your chance of beating APCs, it's important for your faction to hold as many armory as possible. That will give you a crazy amount of buff increase per armory taken, which is 50% across might and resistance! Ensure you or your team have these held and protected from oncoming attacks.
WATCH TOWER / OUTPOST
TYPE: SMALL SCORE GENERATOR (REQUIRES STONE)
This is central to building your faction pathway to the Space Ship in order to retrieve the key. It has high slots to garrison many APCs in order to protect it while either being built or from enemies trying to destroy it. Build time takes 3 minutes and needs to be completed before its durability reaches 0 if attacked. There is no cooldown between successfully building or having a watchtower destroyed so you can place a new one as soon as it disappears. Continue building watchtowers towards the enemy faction to heavily restrict their ability to teleport out of HQ or retrieve the Space Key. These are also key to allow faction bases to teleport closer to the spaceport or enemy HQ.
RELAY
TYPE STRATEGIC KEYPOINT
These are checkpoints APC will visit when they retrieve the space key from the shuttle. It's important to hold these when the APCs is stationed for a few minutes so they continue to the next that close to your HQ. If the APC or garrisoned that is defeated the suave key is dropped and instantly returned back to the space shuttle to contest between the two guilds. You'll want to ensure enough garrisons protecting the relay the APC is stationed in long enough to successfully secure the space key.
ROCKET REPAIR SHOP (OPENS 5 MINUTES INTO BATTLE)
TYPE STEADY SCORE GENERATOR
while this doesn't give buffs like the armory or hospital, it's a key building you'll want to occupy first and throughout. These give the alliance and yourself solid stream of points for as longa s you hold it. So
SPACE SHIP / PORT (OPENS 15 MINUTES INTO BATTLE)
TYPE BIG SCORE AWARD
The central point of the map and is where the space key can be retrieved from. This opens up 15 minutes into Oblivion war. If an APC fails to escort the key back to HQ, the key returns back to the Space Ship. If the APC is successful, you'll have to wait until it is next available to escort again.
SPACE KEY
TYPE BIG ONE-TIME SCORE (5000 POINTS PER ESCORT)
The first APC to arrive at the space ship as soon as it opens will retrieve the Space Key first. The APC has a massive reduction in marching speed, visible to everyone on the map. There are a total of 3 chances to escort the spaceport to your HQ for a maximum 15,000 points to score.
And that is Operation: Oblivion! It's fairly straightforward once you've participated in 1 or 2 matches so you'll quickly pick up the gameplay and scoring system. But I hope you found the essential need to know above to understand before you get there 😎 check out the rest of my hours and articles around Clash of Zones Eden, Doomsday and heroes including Season X if you'd like to know more!
LAST SHELTER (VIEW ALL)
Clash of Zones: Gathering Day
Clash of Zones: Research Tech Day
Clash of Zones: Hero Development
Baneblade Super Energy Core Guide
Doomsday Shop & Coin Spend Guide
Eden: Dissidia Beginner's Guide
SX Legendary Ticket: Which Hero Group?
Seasonal Hero Recruitment Schedule
SX Hero Recruitment Timeline
Positions for Every Season Hero
Legendary Heroes Guide
Season 1 Heroes Guide
Season 2 Heroes Guide
Season 3 Heroes Guide
Season 4 Heroes Guide
Wisdom Medal Hero Trick Guide
Best Ways to Level Up Heroes Fast
How to Save Electricity with Buildings
Doomsday Season 1 for Beginners
Base Level 25: REAL Journey Begins
Is VIP Shop Worth Unlocking?
Is Project Hero Worth it?
How to Earn Hero Super Tickets Fast