Last Shelter Predator Luna is an offensive support hero who excels in providing an additional basic troop attack for the damage hero, damage stack buff for higher output potential and skill activation buff for friendly squads to trigger more often. She's an incredible support in both shooters and mixed combos, either in high damage or balanced formations. Her ability to work primarily in the mid or the front opens up solid combinations, although the damage dealer needs to be in the backrow.
GAME LAST SHELTER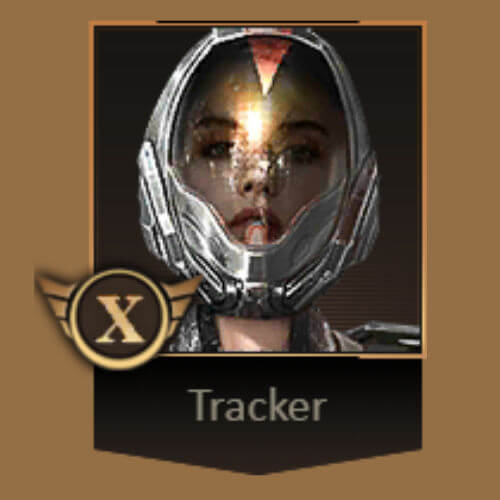 PREDATOR LUNA
SEASON X
TROOP TYPE SHOOTER
HERO TYPE SUPPORT
DAMAGE TYPE IN/DIRECT
PRIMARY MID
OTHER FRONT
PREDATOR LUNA
Her damage buff synergy across shooters and mixed formations makes her a formidable support hero. She works best with basic troop focused heroes and provides a range of direct, indirect friendly buffs as well as damage. She works best in high basic troop damage combos though limits thehitter to be in the backrow.
STRENGTHS
big damage stack
extra normal attack
skill activation buff
great hero synergy
WEAKNESSES
limits damage hero backrow
no counter to enemy
KEY SKILLS
1 | DICTATOR
23,100 bonus marching capacity for hero's squad
2 | COMMAND: TRAVERSE (PREP) (2,1)
First 4 turns, skill cast chance of two friendly heroes' 5th skill is increased by 10% (limited to combat and passive skills). On turn 5, skill cast chance is increased by 30%, but only for the 5th skill of one of two heroes
3 | DEFENSIVE FORMATION (DICTATOR)
Hero's squad has +50% resistance
4 | OFFENSIVE FORMATION (DICTATOR)
Hero's squad has +50% might
5 | COMMAND: ISOLATE (PREP) (4)
When any friendly squad is crowd controlled (silence, disarm, suppress, confuse), damage received by that squad is reduced by -70%. Effect triggers up to 3 times per squad. Also deal 510% damage to a random enemy squad on turn 1 and 5.
6 | AWAKEN (DICTATOR)
+15% might and resistance, +15% damage, +250% dictator skill effect
7 | DISCIPLINE (DICTATOR)
Hero formation +40% might
8 | COMMAND: EMPOWER (PREP) (2,3)
During battle, normal attacks are disabled, back row squad gains +1 normal attacks per round; each normal attack increases the damage of next skill by 12%, stacking up to 5 times.
COMMAND: TRAVERSE (SKILL ACTIVATION) a great synergy skill to bolster friendly heroes fifth skill activation by 10%, empowering one of the two by 30% mid-battle. It works only for % activation skills such as combat and passive skills, which opens plenty of shooter and mixed combo options for damage dealers, healers, or support with strong 5th skills.
COMMAND: ISOLATE (DAMAGE + DAMAGE DEBUFF) a mixed skill that deals high damage in the start and later turn of battle, guaranteed and cannot be countered. She significantly debuffs damage received by a friendly squad who is countered which helps defensively.
COMMAND: ISOLATE (DAMAGE BUFF) she disarms herself like Countdown and Lone Wolf, but offers significant trade-off giving the backrow hitter an additional basic troop attack for more skill chances and extra damage round. The basic troop attack damage stacks very quickly, delivering even more damage andd is her best support damage skill.
SKILL UNLOCK SEQUENCE
SKILL 8 (DEADLY CLAWS)
SKILL 6 (AWAKEN)
SKILL 7 (FORMATION MIGHT)
As a support hero, you'd want to open up as many of those skills to unlock more from your damage dealer in that additional attack round and damage stack. You'll get more out of her and is worth doing before awakening her, although it will limit the formations ability to break through multiple APCs. Worth opening her skill 8 first however with that in mind.
FEATURED IN VIDEOS
SPECIALTY
BASIC ATTACK ENABLER
DAMAGE INCREASE
SKILL TRIGGER
DAMAGE REDUCTION
WEAKNESS
LIMITED HERO POSITION
OFFERS LITTLE DEFENCE
NEEDS QUALITY AROUND
HOW TO COUNTER
Predator Luna will mostly be in the mid-row, enabling more damage attacks and output from the back row hitter or doing so from the front. She herself cannot be countered directly due to her all prep skills, but she is vulnerable to evasion, or confusion for her guaranteed turns on 1 and 5 to miss or hit back at a friendly. She'll need good support around her either in all-out damage to finish battles quickly, healing to offer her protection or a strong defensive to prop up the front-line. She operates very similarly to Major Anastasia which means as an excellent support hero, trying to remove her from play as soon as possible will reduce her effectiveness in the formation.
SYNERGY
MAJOR ANASTASIA (S3) excellent synergy with Major Anastasia to amp damage attack and output potential to devastating effect. Predator can operate in the mid but her as a shooter in the front offers a little more protection to Major Ana to action her Blitzkrieg combat skill without interuption.
NOMAD (SX) takes advantage of her additional basic troop attack, damage stack together with his self-100% might buff and passive skills to execute his skills and still take advantage of her damage reduction if Nomad is countered.
HUNTRESS (SX) Like Nomad, her passive skills can trigger more favourably from her 5th skill wild pounce and still execute devastating focused attacked while benefiting from damage reduction if counters are applied. Her 3 turn focus row damage is deadly to close-out an entire squad in the first few turns.
DEATH RIDER (SX) triggers his combat and passive skills to great effect, enjoying the same damage stack benefitings together with his 30% damage and 60% might buff increase for crazy damage potential and the fact he cannot be countered makes him even more formidable with her.
ROSE NOIRE (SX) amps up the basic troop attack frequency from Predator and Rose Noire's own skill to overload an enemy. She benefits more from the 5th skill to trigger basic attacks more and damage stack, but is susceptible to silence and suppression due to her combat skill nature though.
BETRAYED (SX) can reap the benefits when Betrayed is placed as the back row hitter, enjoying the damage stack alongside the double damage self-buff of 80% for his damage. His 5th combat skill Tag-In will gain more from her activation buff in extra damage dealt.
CAPTAIN IVANOV (S2) like the above damage dealers, his 80% damage buff together with Predator's damage stack and extra frequency opens up his high damage output that cannot be blocked.
COMPATIBLE
KOSCHEI (SX) increase his healing trigger and stack the damage frequency alongside his bullet hail. Natural positioning for her in the mid while Koschei operates in the front.
RETROGRADER (SX) operate shooters for high 3 turn evasion and ups his high healing activation while also clearing enemy counters. The two can be interchanged to protect retrograder's healing ability while his damage buff from turn 4 increases damage potential.
SCARLET SIREN (SX) mixed APC to increase her chain explosion which deals 5 attacks and applies a counter based on enemy troop time. They can be stacked up to 2 times. Siren would operate as the backrow hitter and offers +50% skill damage against burning targets she applies.
TECH PRIESTESS (S3) buffs her radar jamming 5th skill for confusion and can act as the healing front row with extra damage buff
COUNTDOWN (S3) buffs her second strike 5th skill to trigger more frequently her hardest hitting damage and importantly troop recovery block together with the damage stack, but conflicted with losing out on the additional attack frequency.
HUMMINGBIRD (S4) buffs her 5th skill puncturing shot which stops fighters recovering units, adds shooter disarm and vehicle skill damage debuff. The damage stack adds crazy fuel to her high damage charged shot, but isn't the most compatible due to her combat skillset vs basic troop attacks trigger.
NOT COMPATIBLE
INQUISITOR (S2) his 5th skill is not affected due to being a prep skill, overlaps positioning with Predator with less than effective results paired together and lacks the synergy to open his suppression opportunity in Atonement. His skills range are a little short from the back to be a makeshift hitter.
EXECUTIONER (S2) 5th skill is not affected which is a prep skill and is more combat skill focused. The damage stack can help but ignores the skill activation buff.
HERO COMBINATIONS
| FRONT | MIDDLE | BACK | TYPE |
| --- | --- | --- | --- |
| Predator | Ana | Huntress | High Damage |
| Glutton | Predator | Siren | Balanced |
| Koschei | Predator | Nomad | Balance |
| Valkyrie | Predator | Nomad | Balanced |
| Predator | Ana | Ivanov | High Damage |
| Predator | Retrograder | Lust / HB | Balance |
| Tech Priestess | Predator | Nomad | Support |
| Predator | Ana | Death Rider | High Damage |
| Hunk | Predator | Nomad / Siren | Balance |
| Koschei | Predator | Rose Noire | Balance |
| Glutton | Predator | Nomad | Balance |
ALTERNATIVE
Don't have Predator? Try these other heroes that operate in her position and/or offer similar skills.
LAST SHELTER HEROES
LAST SHELTER (VIEW ALL)
Clash of Zones: Gathering Day
Clash of Zones: Research Tech Day
Clash of Zones: Hero Development
Baneblade Super Energy Core Guide
Doomsday Shop & Coin Spend Guide
Eden: Dissidia Beginner's Guide
SX Legendary Ticket: Which Hero Group?
Seasonal Hero Recruitment Schedule
SX Hero Recruitment Timeline
Positions for Every Season Hero
Legendary Heroes Guide
Season 1 Heroes Guide
Season 2 Heroes Guide
Season 3 Heroes Guide
Season 4 Heroes Guide
Wisdom Medal Hero Trick Guide
Best Ways to Level Up Heroes Fast
How to Save Electricity with Buildings
Doomsday Season 1 for Beginners
Base Level 25: REAL Journey Begins
Is VIP Shop Worth Unlocking?
Is Project Hero Worth it?
How to Earn Hero Super Tickets Fast
Please consider supporting my work by contributing any amount as low as $1. This helps to maintain my website costs, development, creation efforts and putting food on the table. Your support is very much appreciated. Keep being awesome! Donate to support my platforms