I must say, Last Shelter: Survival doesn't do a great job helping players understand exactly what certain attributes mean. Some are contextual, very similar and differ slightly, however, your average person wouldn't have a clue. Thankfully, I've put together my own glossary of understanding what these attributes are and how they affect troops, hero combat skills, battle phases, and when these technologies kick in.
I've categorised the different attributes you"ll find detailed in the following. These will grow as new attributes are either discovered, understood or more revealed further into my seasons of playing Last Shelter Universe, and will improve in insights I can share to help branch out more.
As you can imagine the hero combat skills is going to be the largest library of attributes you'll find so I've put it at the end as it is the longest and most dynamic. Feel free to leave a comment below in other things you'd like to see here to make this even more comprehensive and useful! Enjoy and have fun learning about Last Shelter Universe.
WHAT'S COVERED
SKILL TYPES
OFFENSIVE ATTRIBUTES
DEFENSIVE ATTRIBUTES
SIEGING
SPEED TYPES
LOAD TYPES
COUNTERS
STATUS EFFECTS
I've added heroes who possess any of the counters and status effects
LAST SHELTER (VIEW ALL)
Clash of Zones: Gathering Day
Clash of Zones: Research Tech Day
Clash of Zones: Hero Development
Baneblade Super Energy Core Guide
Doomsday Shop & Coin Spend Guide
Eden: Dissidia Beginner's Guide
SX Legendary Ticket: Which Hero Group?
Seasonal Hero Recruitment Schedule
SX Hero Recruitment Timeline
Positions for Every Season Hero
Legendary Heroes Guide
Season 1 Heroes Guide
Season 2 Heroes Guide
Season 3 Heroes Guide
Season 4 Heroes Guide
Wisdom Medal Hero Trick Guide
Best Ways to Level Up Heroes Fast
How to Save Electricity with Buildings
Doomsday Season 1 for Beginners
Base Level 25: REAL Journey Begins
Is VIP Shop Worth Unlocking?
Is Project Hero Worth it?
How to Earn Hero Super Tickets Fast
SKILL TYPE
PREP SKILL
This type of ability activates before the first turn of battle and is cannot be cancelled by any form of counter skills (suppression, silence, etc)
COMBAT SKILL
This type of ability activates during battle based on the % chance of the skill. It is usually a damage skill and can be attached with additional effects. This type of skill can be countered by suppression, silence or any form that explicitly cancels combat skill abilities
PASSIVE SKILL
This type of ability kicks in after a particular action cycle has passed such as after a basic troop attack. It's an out of cycle type of skill that cannot be cancelled by counters as it is not defined as a combat skill but can still cause damage.
STATUS SKILL
This type of ability usually affects the hero/ or heroes squad themselves, which can buff, reduce enemy effects or alter the way they the hero executes damage. This can be active during only a set period of turns or during battle.
OFFENSIVE
ATTACK / DAMAGE
Direct increase in damage dealt by troops
This is a direct stat that affects the troop's base attack. It isn't affected by might debuff skills of heroes and is only countered where attack or damage are explicitly mentioned, such as Razor's Intimidate skill 5 on vehicles or Iron Guard's Meditation skill 5 for shooters. You can think of it as improving the weapons the troops use that are more deadly and offer more performance.
MIGHT
increases troop basic attack
The most basic form of increasing troop damage that works in every situation. You can increase troop might by unlocking any hero skill 3 and offensive hero skill 7. Upgrade this to increase the damage dealt by your troops each round in a battle. You can think of this as the soldier themselves working on their strength.
TACTICAL MIGHT
increase in damage dealt by hero combat skills
This is an important attribute to understand and is a fundamental way of increasing your overall APC attack power as hero combat skills will do the most damage. It increases the damage dealt from your hero combat skills which are generally skills 2, 5, and mostly 8. Upgrade this to increase hero combat skill damage dealt per round during battle and finish battles quicker.
DEFENSIVE
DEFENCE
Direct increase to troop defence
This is a direct increase to troop defence and isn't directly affected by a resistance debuff skill. You can think of this as improving the armour on the soldiers for base defence increase.This is countered when a hero skill explicitly debuffs troop defence.
RESISTANCE
Reduces the amount of damage dealt by enemies to your troops
Where resistance differs from defence is that it reduces the amount of damage your soldiers receive from enemy attacks. You can think of it as soldiers training to handle more pain before succumbing to their death. It is upgraded generally from hero skill 3, troop technology, and APC parts.
TACTICAL RESISTANCE
Reduces the amount of damage received by enemy hero combat skills
Like with tactical might which increases damage dealt with enemy troops from hero combat skills, tactical resistance is the counter that reduces the damage received from enemy hero combat skills. These increases your troops level of resistance to enemy combat skills when activated.
CITY DEFENDER MIGHT
increases might of troops inside your base
It increases the might of troops inside your base against when your base is being attacked.. So anytime your base is under threat, any troop defending your base will receive this city defender might increase for added damage.
CITY DEFENDER RESISTANCE
increases resistance of troops inside your base
It increases the resistance to damage of your troops inside your base when being attacked.
HP
increases the health of troops
There is no direct counter to HP like there are for might/resistance. It extends the life per troop which results in a similar effect of resistance in reducing troop loss. The fact there is no direct counter means debuff skills cannot negate HP upgrades.
SIEGING
This attribute only activates when either attacking or being attacked by an enemy base. You won't get this bonus when attacking zombies, Doomsday tiles, honor buildings, etc, only when you are attacking an enemy base.
SIEGE ATTACKER MIGHT
increase in might when attacking an enemy base
This only applies when sieging an enemy base, in other words, when you attack them. This attribute does not activate if you are being attacked, thus is best reserved for attacking APCs you hit with. You'll see this explicitly in Reaper's Awaken Skill 6 for example, which provides +25% additional siege might.
SIEGE ATTACKER RESISTANCE
increase troop resistance when attacking an enemy
Exactly like Siege Might, but it increases the resistance of troops when sieging, effectively reducing damage taken from your troops while attacking an enemy base.
SIEGE DEFENCE MIGHT
increase in troop might when being attacked by an enemy
This increases your troop might when being attacked by an enemy base. Essentially, defending an enemy siege. It increases your troop might in this scenario.
SIEGE DEFENCE RESISTANCE
increase in troop might when attacked by an enemy
The same as siege defence might, this increases your troop resistance when defending against an enemy siege. It increases your troop resistance in this scenario for lower troop loss.
SPEED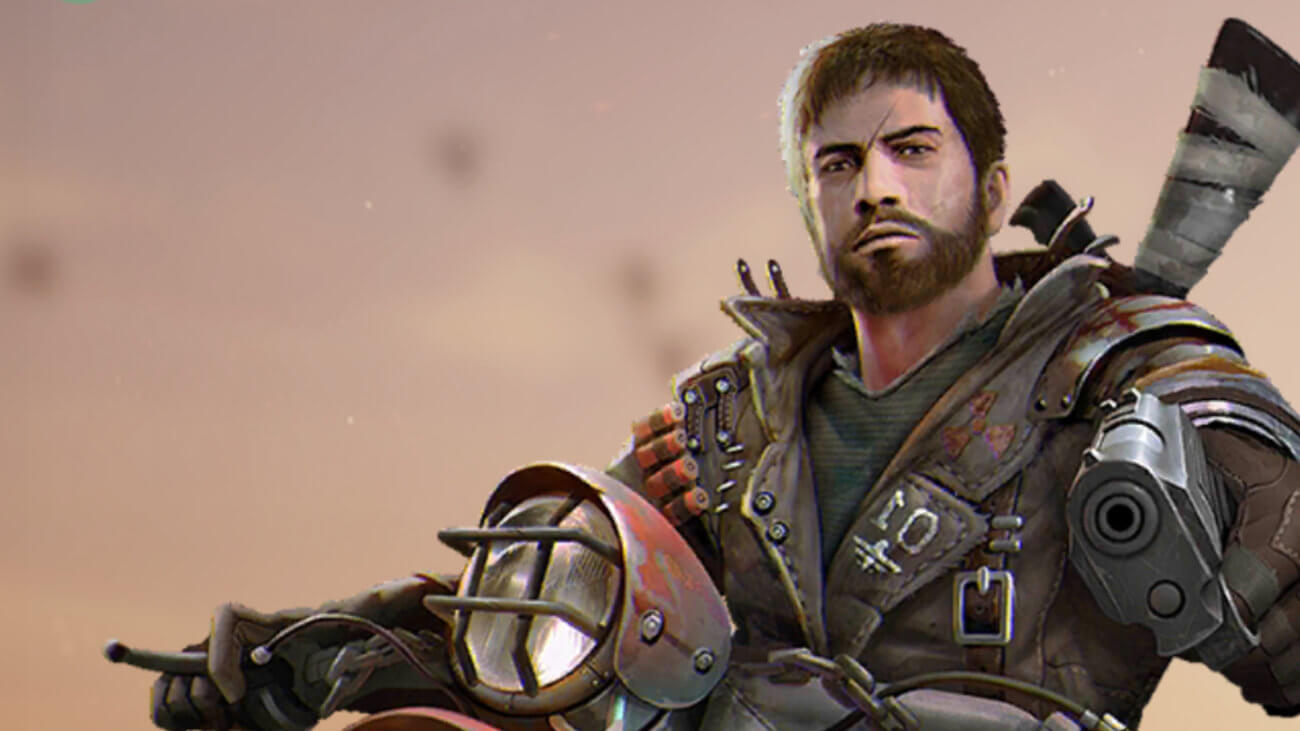 COMBAT SPEED
affects how quick your APC formation is able to attack
In battle, each row of troops take it in turns to attack each other during battle. Higher combat speed means you are more likely to attack first before the enemy, allowing your hero skills to activate and troops attack before your enemy. This can be upgraded by crafting APC tire parts and unlocking certain hero's awaken skill 6 (S1 Fatih the Janissary) or skill 7 (S1 War Boss: Chuck).
MARCHING SPEED
makes APC march faster to reach destination quicker
This reduces the time it takes for your APCs to reach a doomsday tile during war, reaching a gathering plot, taking zombies and hitting enemy bases during Kill Enemy COZ (KE). You can upgrade this through APC parts or unlocking certain hero's skill.
GATHER MARCHING SPEED
APC marches faster reaching resource plot
This only applies to when your APC is marching to gather resources. Great if you are in place at your alliance centre or away from the dark green and want to gather a high level resource plot, cutting the time it takes to get there by the % amount. Less waiting to arrive and return.
VEHICLE/ FIGHTER / SHOOTER (BATTLE) SPEED
increases general speed troops action / activate
I need to confirm but this is pretty much an increase in troop combat speed during battle. You'll mainly see this in certain hero skills such as S2 The Panther or S2 Captain Ivanov + 100 Vehicle Speed in Skill 6 Awaken. Major Ana has the highest at +180 Vehicle speed while her skill 5 offers additional battle speed to others.
LOAD
TROOP LOAD
Increases the load troops can hold per APC
There's a nuance between troop and payload even if the outcome is largely the same, however increasing troop load increases the load / resources each troop unit can carry in your APC. Increasing your troop load is similar to an APC with the original troop load carrying more troops.
GATHER PAYLOAD
affects how many resources you carry in APC when gathering.
The reality between troop load and payload is that they are roughly the same, increasing the load you can carry per APC. Payload refers to the number of resources you can carry so increasing this means you can hold more when gathering.
GATHERING SPEED
how quickly an APC is able to gather resources at a plot.
This reduces the amount of time it takes to exhaust a resource plot. If you're gathering a level 9 lumber resource plot which offers 1.4M, increasing gathering speed will mean you can gather 1.4M % quicker than normal. Great for gathering day COZ.
COUNTERS
Healing / Recovery Units
Recover % of troop units depending on the healing mechanics for a number of turns
Healing is very much the meta and there are multiple ways the healing effect is executed depending on heroes. Healing can be from a combat skill, that recovers a % when the skill is activated, while prep skills can be from the beginning of battle or from a specific turn to recover %. This is either per turn, the amount of damage that hero squad deals to the enemy or from the amount of damage an enemy deals.
Heroes Deus Ex Machina (S4), Juggernaut (S4), Venom Walker (S4), Tech Priestess (S3), Wings of Liberty (S3)
Season X Kamikaze, Canoness, Koschei, Heaven's Redemption,
Season 4 Hummingbird, Juggernaut, Venom Walker, Deus Ex Machina
Season 3 Tech Priestess
Confusion
It causes the enemy squad(s) to be confused with a chance of the attack hitting the hero squad, other squads in the enemy formation, or continue to hit your own squad.
This can be crucial when up against big hitters as the attack could hit their own squad vs stopping the skill or attack from happening. This affects any kind of attack (troop and combat skill), making this one of the deadliest forms of cancels.
Season X Organic, Hunk
Season 3 Tech Priestess
Anti-Heal
stops an enemy from recovering troops for a number of turns.
Where healing becomes the meta from S3 onwards, anti-heal is the counter to prevent those healing heroes from activating them. Whether it completely stops all kind of ways heroes heal troops (combat skill, prep, status) remains to be seen but indeed the healing ability cannot occur.
Season X Wrath, Wrath, Iron Sentinel,
Season 4 Hummingbird,
Season 3 Countdown
Suppression
stops an enemy from activating combat skill and troop attack
It stops the enemy from executing a basic troop attack or hero combat skill. They are rendered useless for the number of turns affected. It's one of the best forms of cancel.
Season X Prophet, Huntress, Canoness
Season 4 Hummingbird,
Season 3 Major Ana
Season 1 Professional, Dragon's Rage
Legendary Arsenal, Destroya
Silence
stops an enemy from activating hero combat skill
The next best cancel is silence, which stops enemies from activating any combat skills. The enemy can basic troop attack but cannot use combat skills for the duration of turns affected. It does not stop Prep or Status skills however.
Season X Heaven's Redemption,
Season 4 Caesar
Season 3 Farseer
Season 2 Captain Ivanov, Inquisitor
Season 1 Executioner
Legendary Forsaken, Militant
Disarm
stops enemy troops from attacking
This cancel prevents enemy troops from attacking for a number of turns, and is a decent partial cancel, especially if enemy troops deliver devastating attacks.
Season X
Season 4 Caesar, Hummingbird
Season 3 Wings of Liberty
Season 2 Inquisitor
Dodge / Evasion
the chance for a hero squad to avoid troop attack or combat skill per turn
If the dodge status activates, it avoids receiving any kind of damage dealt by the enemy to the affected friendly squads in your formation. While it isn't guaranteed to dodge enemy attacks and the fact enemy attacks and skills will still pull off, when it works it behaves like the other cancel skills.
Season X Shadow, Heaven's Redemption, Hunk, Canoness, Wanderer
Season 3 Vanguard
Season 1 Flash, Cincinnatus
Link
deals a chain-link damage to another enemy squad whenever a squad is attack.
This helps deal additional damage and in essence increases the target of a combat skill but usually at a reduced damage %. Sometimes that is a fixed % and sometimes as a proportion of the total damage dealt from the skill.
Season X Prophet
Season 4 Commissar
Clarity / Sober / Clear-Minded
Immune to most or all key counters (disarm, silence, suppression, confuse)
Probably the strongest anti-damage counters a hero can have, as it completely negates all the form of counters it covers. The better versions you'll see include confuse which is important as that is the best counter – so this is the counter to the counter. It doesn't negate against status effect damage like burn, poison or cure, but for most heroes you come up with, these have you covered.
Season X Patriot, Death Rider, Glutton
Season 4 Hummingbird,
Season 3 Farseer
STATUS EFFECTS
Ignite
inflicts a % damage every time an enemy hero activates a combat skill
This puts the enemy squad into flammable status, and like curse, either deals % damage outside of troop attack and hero skills for the duration of ignite status, and/ or deals extra damage of your hero combat skills to enemy squad.
Heroes Executioner (S2), Venom Walker (S4)
Poison
inflicts a % damage for a number of turns
It behaves in a similar way to Curse or Ignite, in that it deals persistent damage over numerous turns as an absolute % of damage.
Heroes Venom Walker (S4)
Curse
inflicts a % damage per criteria (turns or triggered by action)
A similar concept to the ignite status, it deals additional damage outside of troop attack and your hero combat skills to any enemy squad that activates a combat skill. Usually a certain % of damage once the requirement has been fulfilled.
Heroes Venom Walker (S4), Knight (S2),
Vulnerable
causes an enemy to take additional damage when attacked in battle
This adds extra damage when you deal troop attack or hero combat skills. A pretty straight forward skill for extra damage dealing at the % of that hero skill.
Heroes Viscount (S2)
Counterattack
hero troop squad counters enemy troops attack
A hero squad returns damage to enemy squad that attacks your APC formation as a %. This is outside of troop attack and hero skill combat rounds during battle, inflicting damage per duration of skill.
Heroes Juggernaut (S4), Panther (S2), Viscount (S2),
Sputtering /Splash
deals additional damage behind targeted squad in enemy formation.
This inflicts damage to other enemy squads behind the target on top of the basic troop attack until the duration of the skill. Effectively, it becomes a front, mid and back row range troop attack hitter.
Heroes: Panther, Viscount, Commisar
Weakened
reduces enemy damage by % for a number of turns
Pretty easy to understand as it reduces directly damage by the % for a number of turns, resulting in that enemy hero squad / formation dealing the proportionate amount less damage than prior.
Heroes: Forsaken, Bart: Professional (S1), Wanderer (SX)
This is constantly being updated to reflect revised definitions if needed, newly added attributes as I discover more in future seasons and more insights to help you further understand exactly what each does. Be sure to check back, share with your alliance team members and more of my guides in the last shelter universe below!
LAST SHELTER (VIEW ALL)
Clash of Zones: Gathering Day
Clash of Zones: Research Tech Day
Clash of Zones: Hero Development
Baneblade Super Energy Core Guide
Doomsday Shop & Coin Spend Guide
Eden: Dissidia Beginner's Guide
SX Legendary Ticket: Which Hero Group?
Seasonal Hero Recruitment Schedule
SX Hero Recruitment Timeline
Positions for Every Season Hero
Legendary Heroes Guide
Season 1 Heroes Guide
Season 2 Heroes Guide
Season 3 Heroes Guide
Season 4 Heroes Guide
Wisdom Medal Hero Trick Guide
Best Ways to Level Up Heroes Fast
How to Save Electricity with Buildings
Doomsday Season 1 for Beginners
Base Level 25: REAL Journey Begins
Is VIP Shop Worth Unlocking?
Is Project Hero Worth it?
How to Earn Hero Super Tickets Fast