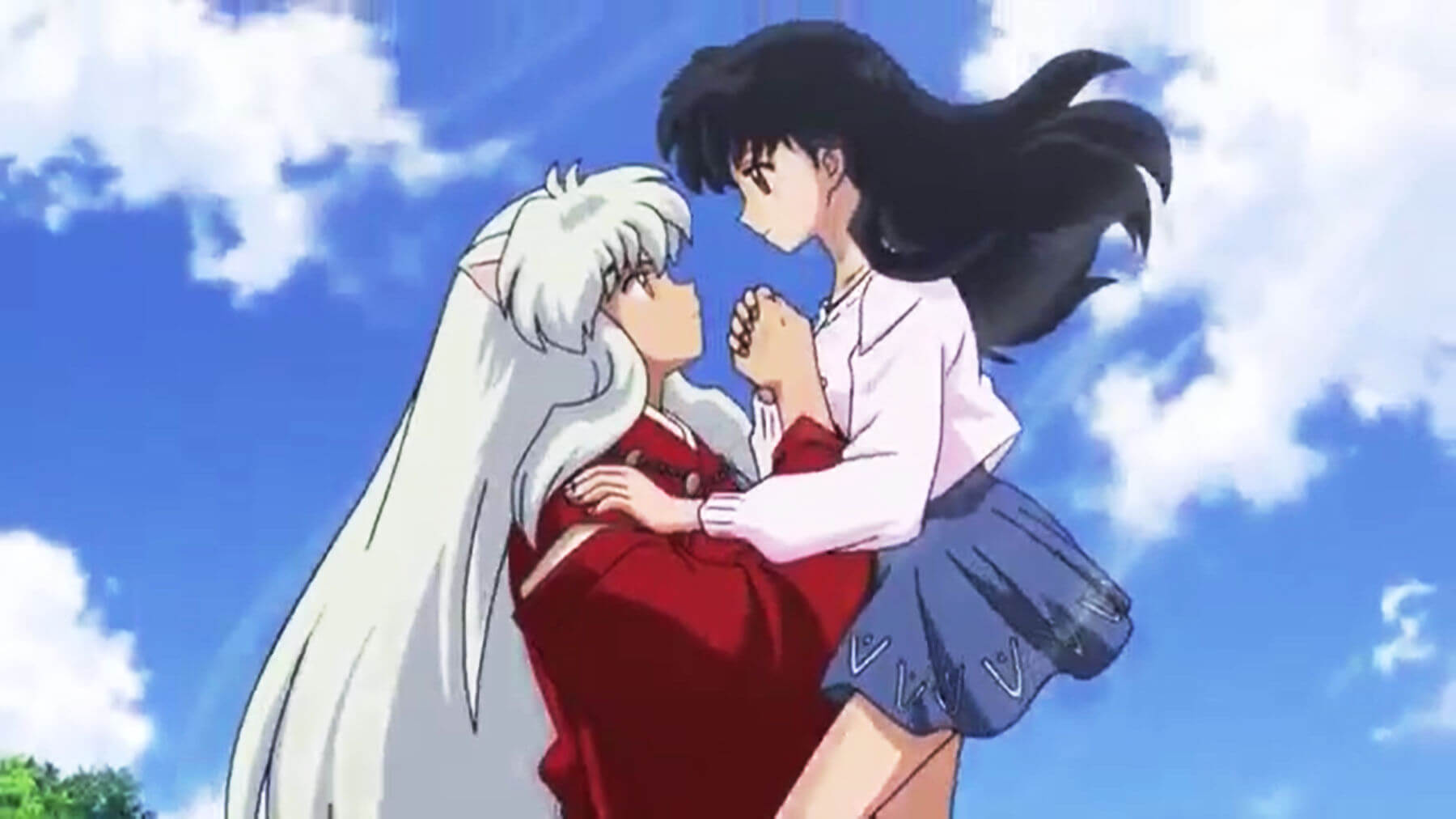 Inuyasha comes to a beautiful end in Kanketsu-hen, the final act. The last of the 2 season series that provides a thrilling climax to the Naraku saga and the quest to purify the shikon jewel. Season 1 was an excellent build-up and flow that didn't rush the story or compromise on either side of the good and bad cast, which pays huge dividends and rewards to a rollercoaster of emotions that cements Inuyasha as a timeless anime classic for all of its great storytelling and satisfying closure whicch leaves no loose ends.
there may be spoilers in my review of Inuyasha kanketsu-hen, so if you are yet to watch or don't want to potentially ruin it for yourself, look away now and come back once you've finished it. Otherwise, let's dive in.
against all odds
No time is lost as we carry on straight after the events of season 1, after attaining the adamante barrage ability for tetsusaiga and breaking out of the bowels of the stone demon. We still follow the heart of the gang – Inuyasha the half demon, Kagome the high school student who can move between modern and feudal era Japan, Miroku the perverted monk, Sango a demon slayer, her trusty feline Kirara, and Shippo a half-fox demon child. The journey only gets more perilous and ccomplex in their pursuit to end Naraku's ambition to complete the shikon jewel and reign evil all over.
The first season of Inuyasha was anything BUT straight-forward, and here there's even more twists than a rollercoaster ride – plenty of betray, deceit, doubt, pain, sacrifice and of course, friendship. Unlike today's anime which can sometimes be a little too direct and vanilla on these themes, Inuyasha Kanketsu-hen always manages to weave them all into a clever narrative, all while keeping fringe and supporting casts more into the action.
The final act brings excting action sequences as we see the best of Sesshomaru and his tribulations to attaining complete power of his own to take down Naraku, Kikyo and Kohaku teaming up to purify the shikon jewel, Miroku's conflicted outlook as the wind tunnel widens exponentially and his composed emotions for Sango, Inuyasha's love triangle but more importantly determination to bring down Naraku. And that's only a sliver of stories running in parallel to the main narrative, which is paced very well and balanced, a constant of progression with no episode feeling uneccessary.
staple humour
humour was and continues to be one of Inuyasha's strengths, thanks to a crazy-good balance of distinctly varied personalities that offer great banter, jokes, and natural conflicts out of habit. Shippo and Inuyasha's connection is hilarious while Miroku's reputation for being a pervert that was played through season 1 continues to do so, to the despise of Sango. Kagome's slight jealousy – while played in pivotal moments in Kanketsu-hen – is played on well in her attitude to Inuyasha. Naturally, we see things simmer a little over the 26 episodes, but they still manage to slot in a few light-hearted episodes that just makes you laugh, acting as strategic breaks when action has or foreshadows to happen.
The only real break is when Kagome goes back to her world as she needs to take her high school entrance exams, only the one time she makes it back before promising to return thereafter. She assimilates into her normal routine and on the day of her exam, her bag got trapped in the train as she disembarked. All hell ensued and Inuyasha's insistence on bringing her back made for a nice filler before action comes back to the feudal era.
kikyo's final moments
Kikyo's presence has always made relations between herself, Inuyasha and Kagome conflicted and inter-woven, creating interesting dilemmas to overcome while tackling the true emotions of each character. These natural expressions are relatable in unimaginable situations, conflicted in doing what's right, dealing with grief, holding a grudge, negativity and hatred, an unspoken metaphor to the fight of light and darkness.
There's no damsel in distress, blatant ignorance or compassion here, but mature, understood and emphatic displays of affection, even in naivety. We're never really sure which way Inuyasha will go, whether Kikyo or Kagome were really ok witth this and it makes for an additional layer to Inuyasha that touches beyond the dark vs light saga. I was invested in the love triangle that had developed exponentially since the beginning, offering really insightful interactions as this played out.
Kikyo always embarked on her own journey, picking up Kohaku along the way as his innocent, pure heart could be the key to defeating Naraku. She still brings the heat to Naraku and we see some real break-through with Kikyo and Kohaku, no matter how the odds are stacked against them, giving another dimension to the story as it reaches the climax. I like what they did with Kikyo and Kohaku, who could have easily been bit part to the main story, but again plays them into the narrative excellently to stay relevant.
Things started to become clearer over the episodes as the awkwardness between Kikyo and Kagome are aired to the surface for both to confront, each in their own way and epiphany to realising what each one of them meant to each other and how they all share moments in their timelines as someone important to them.
*Spoiler* We see this most in arguably the most emotional moment of Inuyasha when Kikyo loses her remaining spiritual energy, cradled in Inuyasha's arms overlooking a starry night. It is both sad and a beautiful scene when Kikyo finally feels she is seen as a person and not a priestess, as Inuyasha cries tears for her, sharing one final kiss and Kikyo leaving the world peaceful with a smile. They made this sequence a beautiful moment one that includes the gang, a truly fitting farewell to Kikyo. Skip to Episode 8 if you want to see this moment. Truly beautiful.
naraku and his detachments
you have to give mad-props to our villain doing villain things and that's of course Naraku. The mastermind that preys on people's fears, a master puppeteer of the worst kind that doesn't get his hands (or tentacles) dirty, always plotting and never leaving our gang alone. He always likes to runaway when things aren't too his advantage and gloat when he's got a leg-up on Inuyasha and crew. He's the worst kind and definitely no slouch as an adversary.
Kagura and Kanna who are Naraku's underlings represented an inner conflict as they struggled with their own identities, while Kagura was the much more vocal and rebellious of the two. Kagura had more mind and smarts to here, supporting our protagonists in small, minute ways before making it clear of her defection from Naraku after telling Sesshomaru where Naraku's heart is. Kagura always longed to have her own heart back from Naraku's grasp, reuniting in bittersweet affair after Naraku punished Kagura ultimately with her life.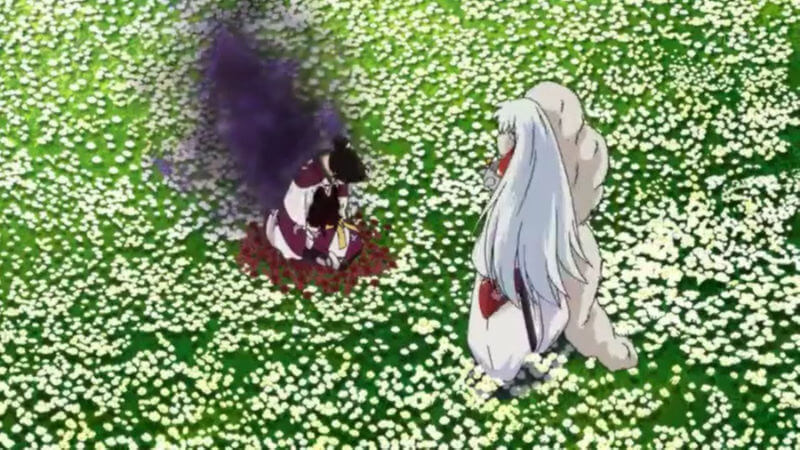 The short and solemn moment with her heart was a sad moment as she hoped for freedom, one of the more respected detachments of Naraku. In her final moments, Sesshomaru arrived on scene in kagura's last moments kneeling on the flowerbed, nearly void of blood from her wound. Kagura memorably asks if he came because he could smell Naraku's scent. But, Sesshomaru replied he came because he could smell her. Kagura found comfort in that moment with an unspoken 'what if', before disappearing peacefully. It was a respectful and calming scene to a sad moment, also showing Sesshomaru's more humane side.
Kanna who has been rather disconnected as a character fell to her demise, after we found out she doesn't have the ability to feel any emotion or pain. The sadness from Kagome is something we feel, after Kanna feels Kagura's presence gone, as she feels lonesome and empty, discarding her life and again giving little hints to our gang how they can defeat Naraku. Since they've been fairly present through Inuyasha as a thorn in their side, again it highlighted that feeling at the core of Naraku – empty, lonely and longing. These were nice fragmented touches to the overall theme.
The more devilish detachments in hakudoshi and the infant played into Naraku's plans before his final infusion with Moryomaru and other demons to solidify the armour and protection around his heart. And then we had Byakuya, the final living detachment who witnesses Kagura and Kanna's perish, accepting his fate to fulfill his wish for Naraku. There are more detachments of Naraku than an octopus' tentacles, making for an unpredictable and uncertain epitome in Inuyasha Kanketsu-hen.
happily ever after?
The final destination brings all our protagonists into this very moment, willing to sacrifice or give up anything to protect what means most to them, with Naraku exploiting that, including Sesshomaru and human child Rika. What laid beyond Naraku was the indestructible power of the Shikon Jewel, granting any wish the bearer desires, but ultimately never truly what they intend. Moving between dimensions, universes and parallels were increasingly evident in this season, causing a last-minute twist when all had seem done and dusted. There never seems to be a happily ever after, especially knowing Naraku, and it aims to strike the heart of what Inuyasha would cherish most: Kagome.
I honestly, could not see, predict or expect any of this to happen, adding an already impressive adventure brimming with nearly everything you could imagine happen, happen, to only one-up and present an eternal premise to leave Inuyasha and Kagome in anguish. Talk about spicy. You don't want to miss this part!
fitting end to Inuyasha and Kagome?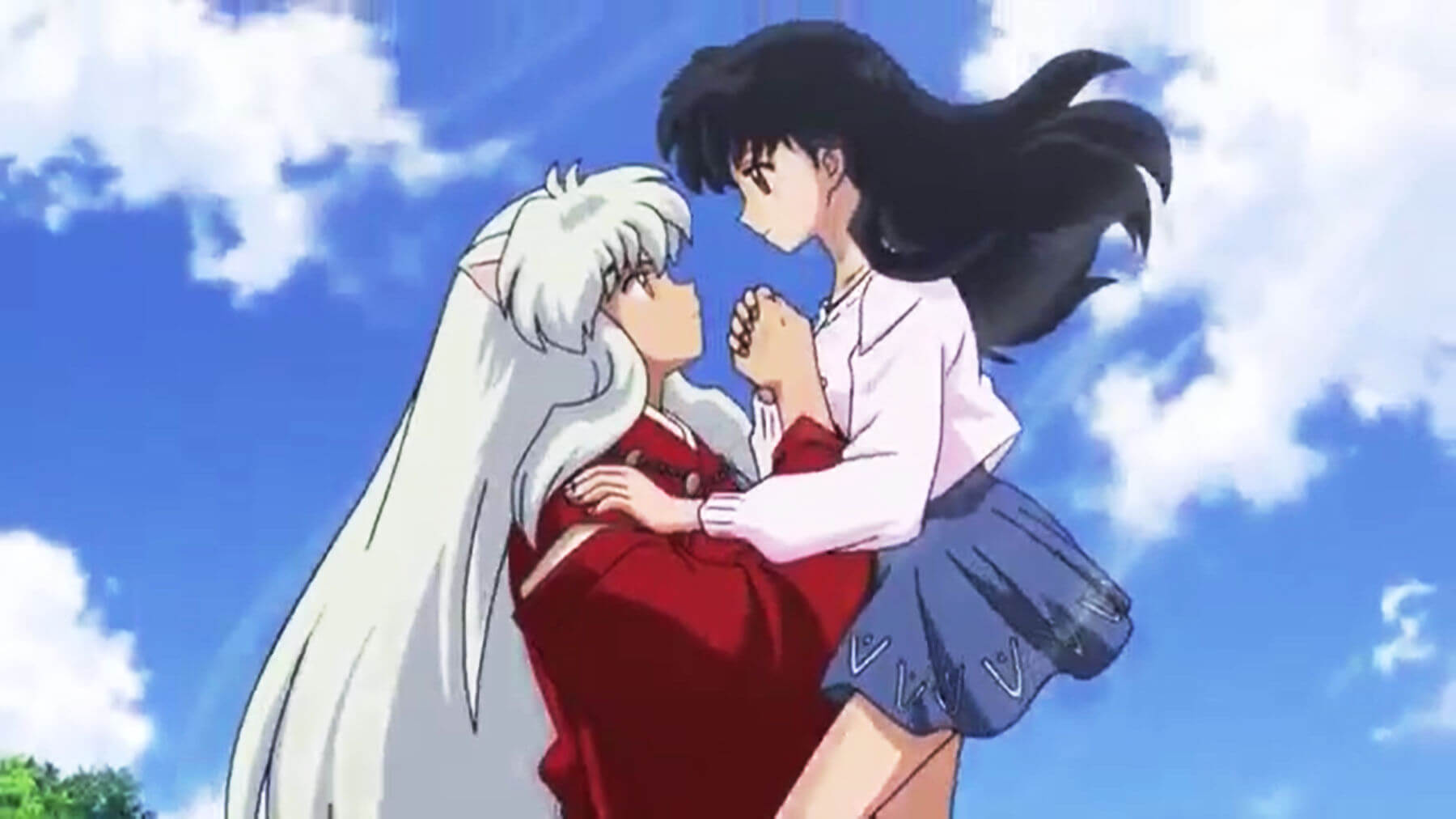 With the narrative with all the loose ends finally tied, still left a huge cliffhanger surrounding Inuyasha and Kagome – was it a fitting closure to the series of Inuyasha as we know it? At first, with all the struggles and hardships the team finally overcame, the joy is shortlived as Kagome returns to her world unharmed from the deep abyss, only for Inuyasha to be forced back into his world and the family shrine well that connected the two worlds severing ties between each other. No longer is there a gate to pass through, leaving Kagome back in her real world and Inuyasha in his.
It was sudden, swift and done without any goodbye or chance to react, instead the clueless expression on Inuyasha's face the last Kagome could see of him. The sense of relief suddenly overcome with longing, sorrow and frustration. Stepping back, that moment was highly pivotal and the lack of dialogue really heightened the emotions those to must have felt being separate. It was shocking, but done-so brilliantly.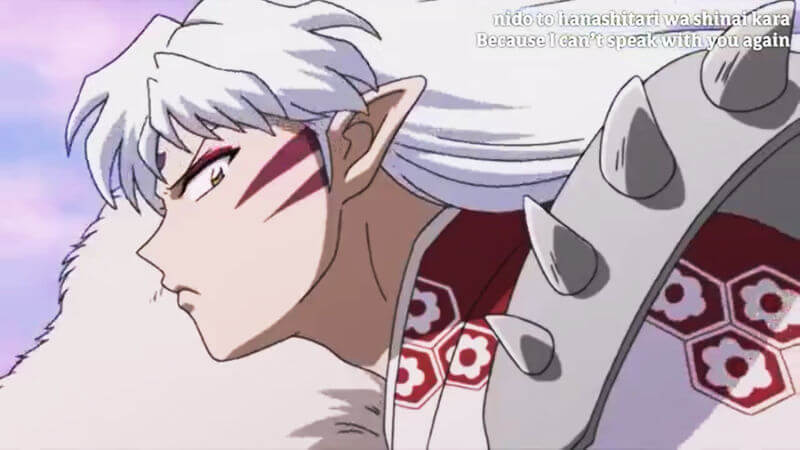 And then there was a time-skip following through Kagome's side. Three years. Three! Thhe cut-off is felt even more sharply when such a big time-skip is made with many questions left to ponder. But they intentionally did this to resonate with how many time Inuyasha and Kagome has passed by. It made more sense once we learned Kagome was finishing high school (that delicate and more appropriate age when you think how young she was when she first embarked on her journey), providing a more matured set-up to round off the series.
Lo and behold it was Kagome's longing to see Inuyasha that brought the power of the well back – so if she felt that way sooner should could have seen him – but the events thereafter was a beautiful and satisfying way as Inuyasha and Kagome reunited, living back in the feudal era of Japan, seeing everyone grown and updated in their lives, all while deciding to marry Inuyasha! I couldn't imagine a better and happier ending, all the way adding in some slight giggles as Kagome calls Sesshomaru her big brother.. and his bemused expression to go with it.
A fitting end indeed to Inuyasha Kanketsu-hen the final act, and closure to the end of Naraku, our beloved gang, Inuyasha and Kagome. It was an incredible second and final season to the Naraku arc fitting with villainy excellence, an always refreshing storyline and depth in character personalities. Inuyasha is a timeless staple in anime, with kanketsu-hen delivering an incredibly emotional finale and closure to our dear protagonists.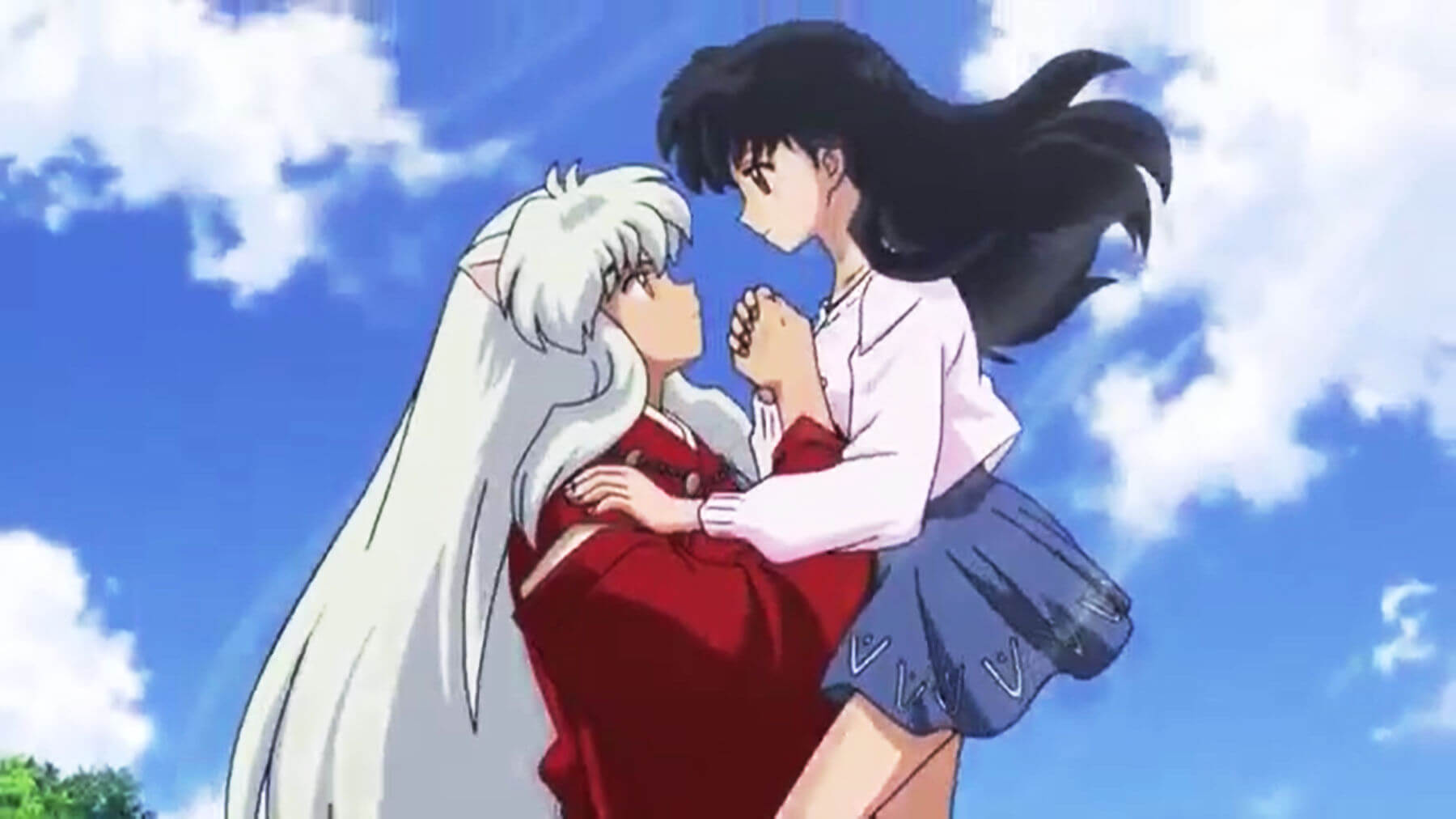 CONCLUSION
Inuyasha The Final Act is a truly compelling and incredible finale to the Naraku saga. Its unpredictable twists will leave viewers eager to learn what happens next, while the emotional connection simmers to the peak to offer a very satisfying ending to round off the gang's perilous journey.
HIGHLIGHTS
excellent continuation and story up to the final second
beautiful moments between characters and emotion
well-tuned play between humour, seriousness and playfulness
imaginative twists, developments and unpredictable to keep viewers guessing
hugely satisfying end to the naraku saga
LOWLIGHTS
formula starts to get a little repetitive
huge time skip over aftermatch feels somewhat of a cop out