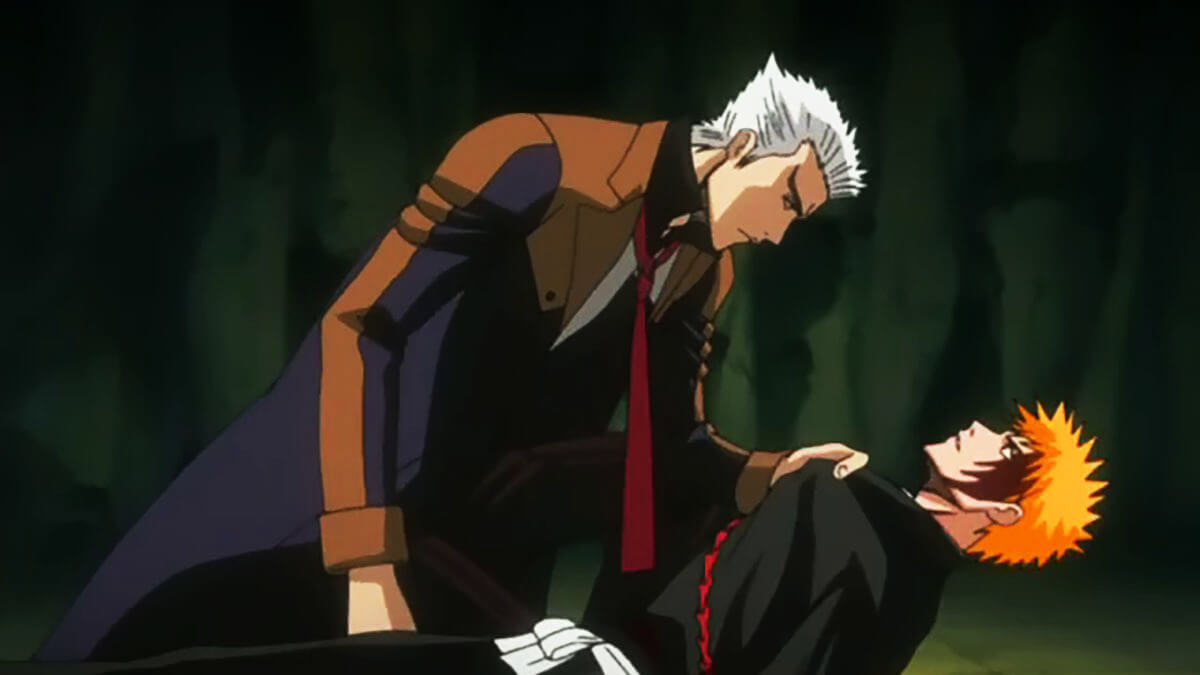 As a big long-time fan of the anime Bleach, the proceeding Bount arc after rescuing Rukia was less memorable, and seen as the downbeat story of the Bleach series. After a highly-climactic opening that flexed the prowess of the Thirteen Court Guards, and bankai everywhere you go, the Bount saga seems like a less-loved affair that doesn't hold up to the same standard. Whether you consider it a filler arc, is up for debate – certainly when compared to the outlandish attempt to rescue Rukia in it's scale, details and longevity. But in isolation, it's jam-packed with context, history, a great villain and action worthy story of not being dismissed as simply a filler, but something more substantial.
After re-watching the Bount arc, there are enjoyable moments with cool fighting sequences, signature humour which sit well, better character depth in learning more of Ishida, Rukia's limitations, the thirteen court guards lieutenants and Ichigo's internal struggle dealing with his hollow side. The story in itself I find very good and enjoyable, but the reason why Bount gets a less-thrilling reception, is because of the story's very slow pacing at the beginning, which sluggishly moves and sucks up the souls that some falter to watch until the pivotal point. Which is a shame, as the latter half is where the story gets real good.
The Left Behind Bounts
With Rukia saved and Soul Society repairing the damage and adjusting to a world that has changed forever, Ichigo and crew head back to Karakura town to continue life, attending school and Ichigo now officially dubbed a substitute Shinigami of Soul Society. I was amazed at the little time between rescuing Rukia and the start of the Bount arc, as it wasn't before long Yoruichi and Soi Fon start to investigate unusual human disappearances in the World of the Living. With Aizen having gained the Hogyoku and the destruction laid bare on Soul Society, thhe little time between then and Bount ensures there's little room to breathe.
The introduction of Bounts post-Soul Society placed the danger element back to the World of the Living, a task force watching over the disturbances of people disappearing, and vanish into thin air. And it wasn't before long before we get our first glimpse of Bount – the soundtrack accompanying beautifully to their mysteriousness and unknown. Simply, you'd think of them as vampires, but they're a little more beyond that – they aren't afraid of sunlight, the crucifix or garlic necklaces of old folklore. They possess a power to call on 'dolls' – a separate entity in their control with unique abilities. They're similar in concept to Zanpakutou, but more one-dimensional. Their strength grows as Kariya collects human souls for the Bounts to get drunk on, before laying revenge on Soul Society.
A few of the Bounts seem interesting such as Mabashi's doll that takes possession of a host, Sawatari – the old man who has aged much more from consuming a lifetime of human souls – and his interdimensional whale doll and Koga, probably the next deepest Bount we get to learn about and somewhat understand outside of Kariya and Yoshino. The rest are sadly lacklustre in imagination and personality, with Utagawa and Yoshi having comparatively much weaker / uninspiring doll concepts.
The main star of the Bount show were always Yoshino and Kariya, but there's a fresh addition to the mix when we learn about the origins of the Bounts and its creator. That's all I'll say, but generally the antagonists are decent, only because Kariya, Yoshino and to a degree Koga who make them what they are.
Ichigo and Soul Society Back in Action
The Bount arc may not hold a candle like to the blistering-debut season that launched Bleach into stardom, and is what many will compare it to, labelling Bount as disappointing and lacking, filler even that isn't so unreasonable. But given the chance to bed in, there are many cool sequences and moments that provide better understanding of Soul Society's past mistakes, banished and erased from existence. It also ties the unspoken feelings between Bounts, Quincy and Shinigami as we learn the truth that's been buried beneath, beyond the knowledge of many Gotei Thirteen Guards.
The Bount arc throws in some fan favourite moments such as the three-way conflict between Kariya, Byakuya and Ichigo, the bond of Ishida and Yoshino, and more of Captain Hitsugaya's bankai abilities. While Bount powers aren't as sexy or sophisticated Kariya's worthy as a villain with a similar characteristic to Aizen's personality and demeanor.
Action gets real interesting towards the latter half of the arc, when the action moves from World of the Living to Soul Society, inviting a wider playground we get to learn more about – life outside of Sereitei, Rukongai (Wandering Soul City) and the barren lands they are. It felt different to Ichigo's first invasion of Soul Society, focused heavily inside Sereitei, so this is a nice different approach to a familiar place.
Rukia and later Soi Fon's clash with Bount Mabashi were great fights on both occasions, while Koga's backstory of fellow Bount Cain and his fight with Captain Hitsugaya also leave good memories. We learn a lot about Captain Kenpachi Zaraki's path to becoming Captain, which comes back to bite as a rogue Shinigami joins hands with the Bount to seek redemption. I enjoyed the particular focus to Zaraki as we see more depth from him outside of his insane lust for blood and fighting.
Bount Arc Better Than We Remember?
I always found Bleach was strong in it's ability to create an atmosphere where you resonate with the character's feelings. Ichigo's growing worry about the Hollow inside of him, Ishida's heartstrings towards Yoshino, the helplessness and frustration of Sado and Orihime, Kariya's troubled childhood that borne a hatred for Shinigami and Human. They're what made saving Rukia an absolute joy and I'm glad to say is very present in this arc.
So is the Bount arc better than we remember and does it deserve more respect than it gets? I think so. At this stage, we're still learning more about the captains, lieutenants, Soul Society, adjusting to the dual world Ichigo, Orihime, Sado and Ishida live in. There's a lot to enjoy in the story and action, especially towards the climax ending that doesn't disappoint, and in many ways summarizes a strong narrative of being an outcast, expelled, and rejected beyond the Bounts.
There are plenty of very good storytelling devices, thoughtful dialogue and themes, so if you're patient with the pacing in the early episodes and disjointedly switching between perspectives, Bount is a good, solid arc. It may feel like a lull in the Bleach series, but it creates good amount of of excitement in itself, for the big main arc to follow.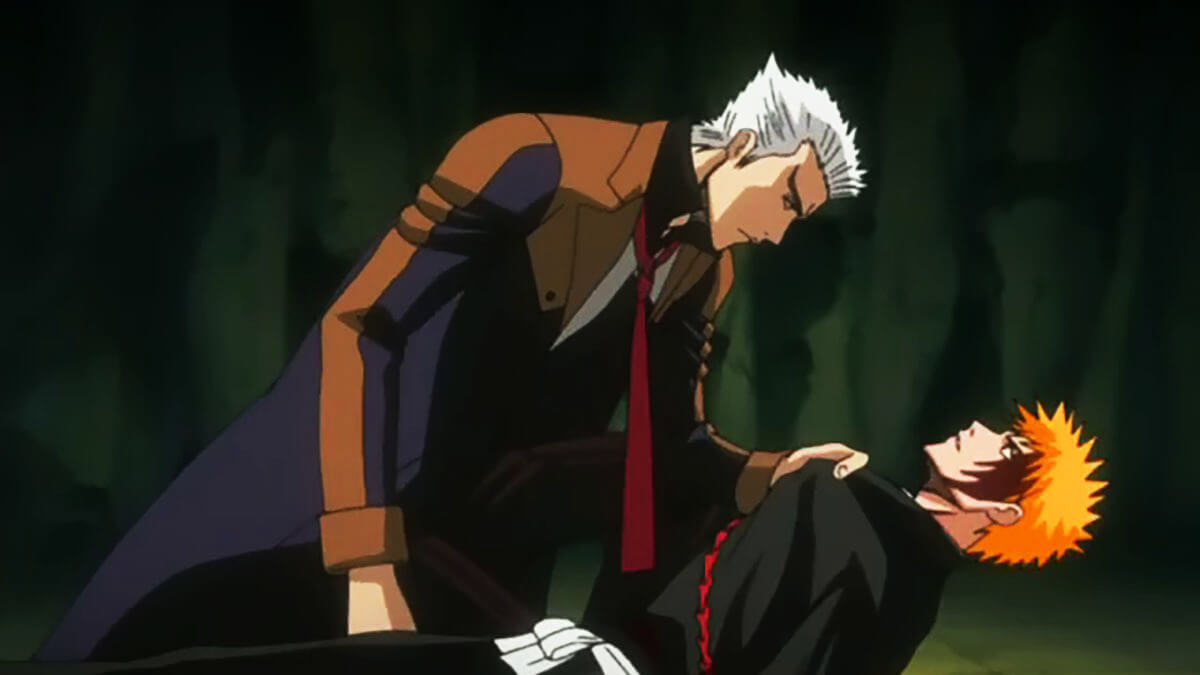 CONCLUSION
Though the Bount arc lacks from the spectacular climax and action of prior, and suffers from too slow of a pace in the early stages, the story is well-developed and deep enough to be invested and enjoyable, while exploring long-reaching thematics that build closer bonds to Ichigo and co.
HIGHLIGHTS
Good battle matchups, especially infiltrating the Bount cave
Enjoyable story and continuity from World of Living to Soul Society
Great wider character development and emotional connection
Great antagonist in Kariya and comparative to Ichigo
Good sense of humour along the way
LOWLIGHTS
Pace is too slow in the first half
Wider crowd of Bounts are mostly average or lacklustre
Kariya underutilized as a villain to challenge the wider Captains