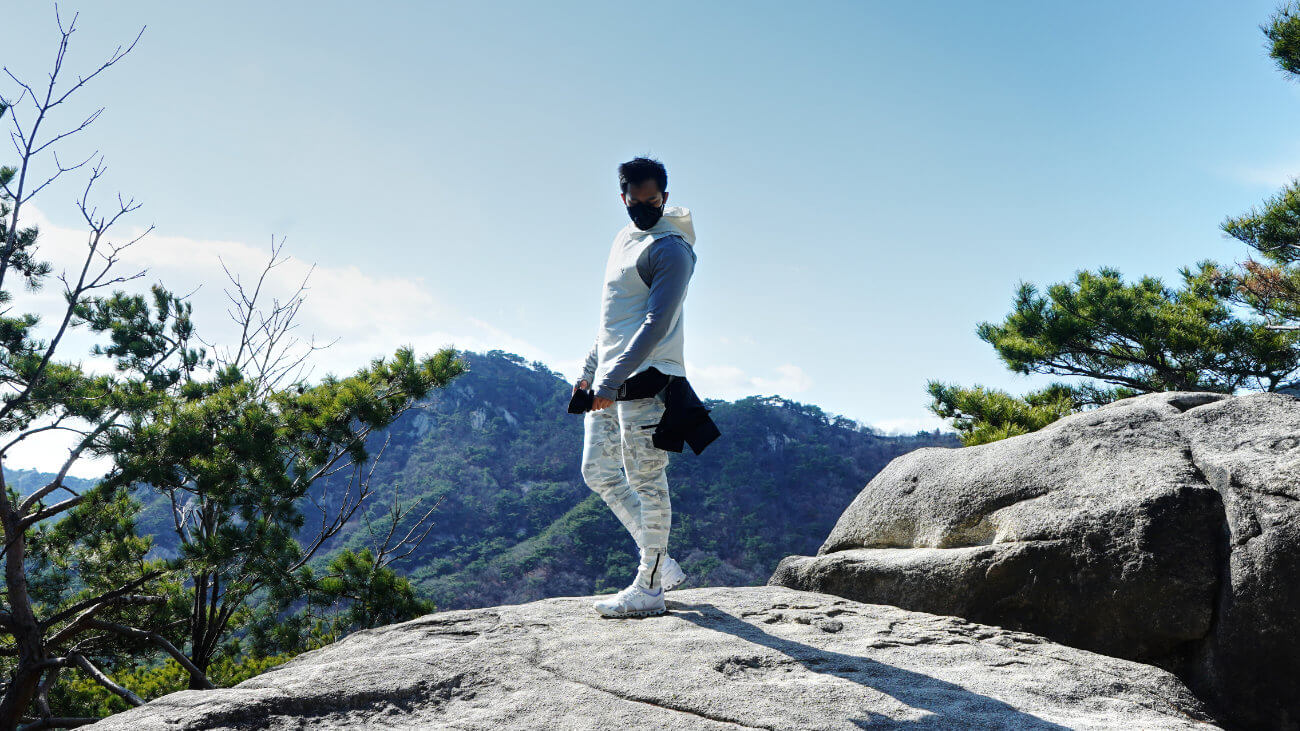 If you're looking for the most-premium standard in quality, style, and utility, the ASRV Core Division joggers are simply the best out there right now. These cargo joggers represent the very best, geared to the most-demanding athletes and style-conscious individuals looking to make a statement. With an exciting set of useful elements, constructed in ASRV's signature tech fabric, it doesn't get any better than these.
ASRV DSG-0242 Core Division Joggers
The Core Division joggers DSG-0242 are made of the same signature tech fabric used in ASRV's jogger collection – a highly durable, 4-way stretch with good sweat-wicking abilities. They are highly rugged and hold up against intense outdoor workouts or when you're toughing it out over terrains. The fabric is also great at defending against the cold and gusty winds, while the Core Division is a mid-weight version that is better suited for warmer climates than the other more heavy-duty joggers in ASRV's range.
The ankle zippers are a welcome addition which make them easy to put on and take off, hugging your legs with less drag and a contemporary fit. It's a stylised and highly utilitarian approach to cargo joggers, bringing the best elements and features ASRV have built into their garments. Altogether, them combine to make the best pair of cargo joggers you've laid your eyes on. Here's why.
Super-Slick Functional Design
If you want an all-inclusive pair of bottoms that serves a purpose and use across many situations, the ASRV Core Division jogger has got you covered – two slim zipper cargo pockets on the legs, a runner back pocket on the rear, one open and one zipped pocket on the front, and a shirt loop that sits on the left hip towards the rear. The 350 GSM Signature Double Cotton material is rugged, fairly stretchy and relatively dense in weight. DSG-0242 ASRV Core Division comes in four colours: white camo (pictured), black camo, black, off-white, olive and merlot (red wine).
The lighter, slimmer and mid-weight gauge of the signature tech fabric makes these more versatile than ASRV's other joggers, suited across seasons and warmer climates. I've worn their DSG-0127 cargo joggers and find these pair offer a more fitted feel for the same size. They both have excellent shape retention even after sweating in a pair, while the slim fit of DSG-0242 means less material to sag down. For reference, I'm wearing a size Medium and stand 6″0 (183cm) tall.
Highly Functional Shirt Loop
My favourite feature of the Core Division? it's got to be the shirt loop. I despisee having to carry a towel as I walk around exercising in the park, or an outer layer in my hands for those mixed weather day outings. You see, I like to stay hands-free, liberated of extra baggage. The shirt or towel loop is an amazing feature that really makes you agile and prepared, without needing to carry a barely-packed backpack on your shoulders or just the manner of holding onto it at all times.
The shirt loop is well-sized to fit a small towel, long-sleeve shirt, outer layer or thin jacket. Slide it through and let it fall so it's balanced lengthwise. I use this feature much more than I expected because it provides the option to take extra garments without compromising on convenience. Something worth noting is heavy or thick garments can notably weigh the ASRV Core Divison joggers down, so you definitely want to tie the drawstring to keep a secure hold on your waist, otherwise, the weight can pull you the joggers down.
All in all, it will easily handle most everyday wear and really stands the functionality of DSG-0242 above all others. ASRV is known for its robust construction and they certainly don't disappoint here. In fact, they excel.
Slim Cargo Pockets
The cargo pockets on both legs have slick detailing on them with the 'ASRV' logo on the right cargo pocket and detailing on the left cargo pocket. These stand out more in the black variant but are a subtle print on the rest of the colours to nice effect. Compared to ASRV's other cargo joggers, these pockets are slimmer, have a narrower zip-track with an absent buttoned flap over the zipper. The design gives a cleaner look to the Core Division joggers, and avoids the issue of the flap tailing outwards as these wears over time.
On the other hand, the Core Division cargo pockets have less usable space, while the narrower opening prevents bigger items from fitting inside, like my A6 memobottle. I could fit this A6 size flat bottle perfectly and stay hydrated without needing a bag. Space is still very usable, as it fits my large Samsung Galaxy Note 10+ 5G smartphone, wallet, resistance bands and gloves with ease. Truth be told, I would like to see wider zip openings here, but on the whole, call me a fan of the DSG-0242 Core Division cargo design.
Real-Life Wear and Experience
I think I've tested the ASRV Core Division Joggers well, doing my usual callisthenics workout in parks, my everyday stroll in the city of Seoul, and an easy hike along Seoul's inner city walls. It's safe to say, these are an awesome pair to wear and my absolute favourite by a wide margin right now. I can stretch between rocks without restriction, the fabric has proven to be durable in my workouts. They offer very good wind and cold-blocking protection for chillier days too. Having zipped pockets are much more reassuring to keep accessories protected without thought, allowing me to enjoy the moment, adventure and stay focused in my workouts. And of course, that shirt loop I raved about again proves it's worth, carrying my extra layer and towel without any effort, wherever I go.
Runner Back Pocket
It's interesting to see plenty of confusion and mixed reactions about the back pocket, so I'm here to clear that up. The back pocket sits right in the middle of your bottom, which feels a little odd, flat items stick out more from your rear and is prone to sit on any item you've put inside you've forgotten about. But in real-life use, it has a practical purpose and offers a viable alternative [to store things], depending on what kind of activity you're doing.
The back pocket makes absolute sense if you're jogging or running, as it's no different than a back pocket in runner leggings or shorts as you stride. The back pocket has a really nice hold and stabilizes items from bouncing around, leaving legs free to work without distraction. The back pocket worked very well when I jogged or did activities that didn't involve me sitting down or lying on my back. It definitely takes getting used to, but serves a good purpose nonetheless.
That being said, the back pocket zip opening runs a little narrow to put large modern-day smartphones. My Galaxy Note 10+ 5G certainly doesn't. To that effect, the pocket is best used for keys, wallets, cards, coins, or a small smartphone. The pocket won't be for everyone, but the option and functional value is there, seamlessly built into the design whether you use it or not.
The Best Premium Cargo Joggers
So there you have it – the ASRV Core Division Joggers [DSG-0242] are the best cargo joggers you can buy. Period. They are the most beautifully-made, slickest, functionally-designed pair of bottoms you can have. They can really upgrade your wardrobe and deliver rugged performance when you need it. The shirt-loop combined with secure zip pockets and ankle zippers make these an enjoyable pair you'll want to wear every day.
All of that comes at a premium and at $128, these may well be the most expensive cargo joggers you'll stumble across. But if you're looking to invest in a quality pair of joggers that are versatile, offer great pocket options and rugged performance, these are highly worth the price and beats out any other durable, heavy-duty cargo joggers you can find. The ASRV Core Division Joggers is a must-have for the wardrobe.
ASRV Collection
Performance minded face mask perfect for intense training that aids breathing, handles moisture well and prevents bacteria build-up for those odour-free workout sessions.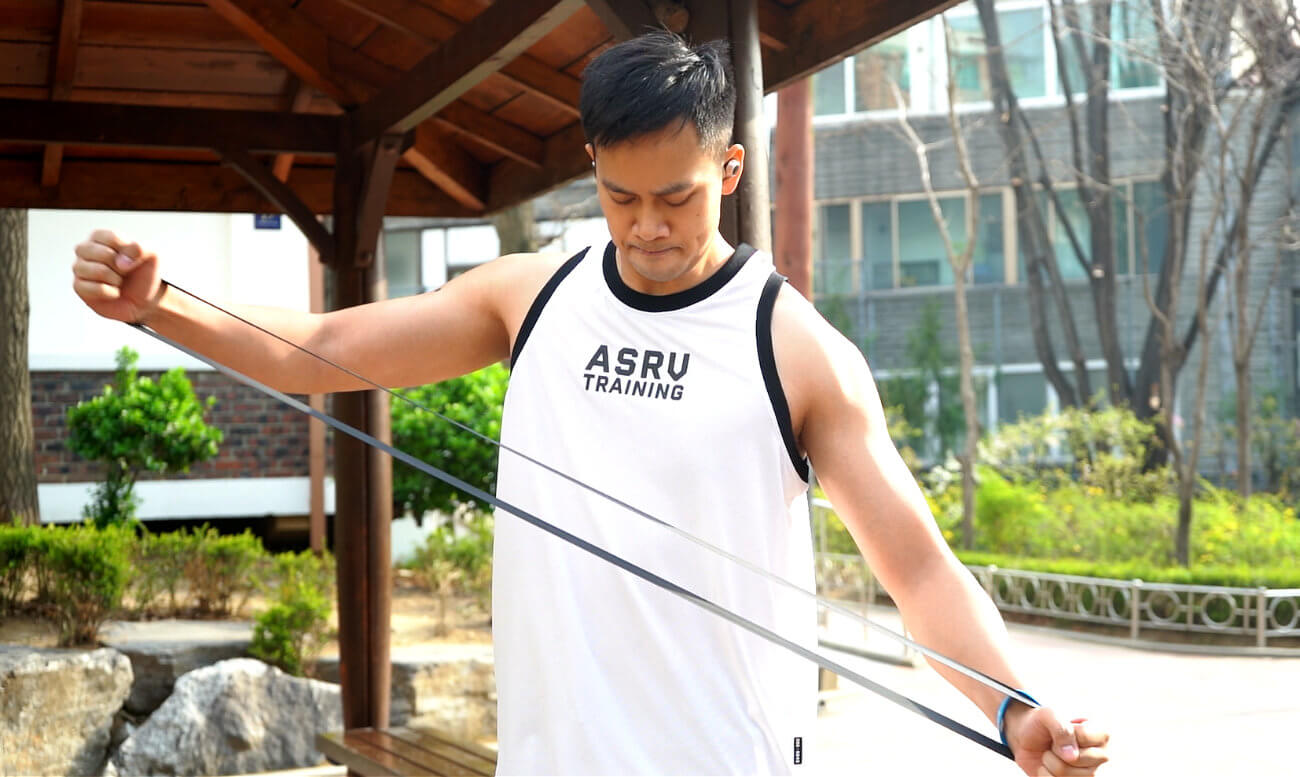 Best for exercising in warm climates or wear you need something that flows with your movements, DSG-0243 ASRV Mesh Jersey Tank is a slick lightweight garment to add to your collection.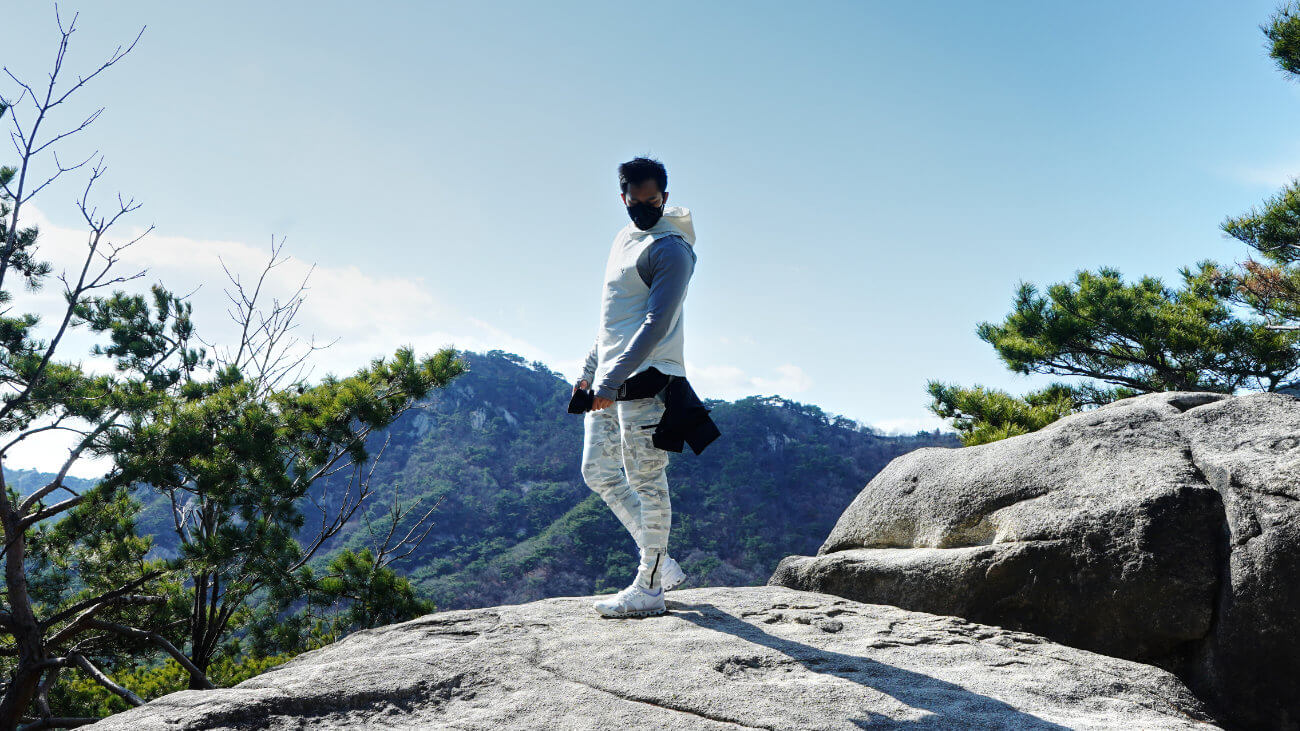 ASRV DSG-0242 Core Division Joggers
CONCLUSION
ASRV's pulled out their most exciting, premium pair of cargo joggers, period. Highly functional, aesthetically-beautiful and robust enough for the most demanding athletes. These, as a result, are expensive but highly worth their pricetag.
HIGHLIGHTS
Mid-weight and slim, lighter than DSG-0127 joggers
Highly functional, durable and awesome fit
Shirt loop and cargo pockets are my favourite features
Great shape retention under stress
Breathable in warmer weather
Very expensive but worth the quality
LOWLIGHTS
Small cargo pocket openings limit usable space
Ankle zipper legs could be more fitted
Runner back pocket sits a little too low